Published On: 21 Nov 2022
We Live for the Release!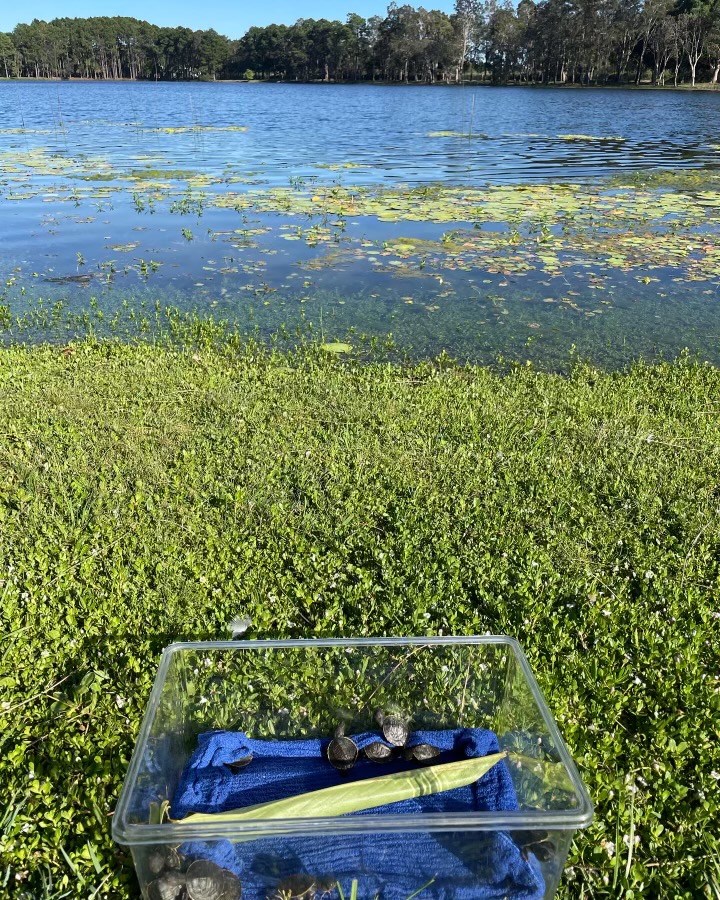 The greatest celebration of wildlife is being able to release patients back into the wild. It's the moment of release that drives our vet team every day. The releases are our ultimate success stories.
Our vet team were delighted to attend the release of 12 Brisbane Short-necked Turtles this month. This release was extra special because these turtles were saved before they were even born!
An injured female turtle was found on the road by a member of public in Kingscliff, NSW. The turtle was admitted into Currumbin Wildlife Hospital and upon X-ray it was discovered she was carrying eggs.
The vet staff unfortunately couldn't save the turtle, but they were able to harvest and incubate her eggs! We're delighted to report that 12 turtles hatched under the watchful eye of our vet nurses.
The turtles were released back into the original rescue location by our vet team. We are so grateful to the member of public for taking the initiative to admit the turtle into Currumbin Wildlife Hospital. This caring person has not only saved 12 precious lives but has also helped to restore our precious ecosystems.
Currumbin Wildlife Hospital services are provided free of charge to the community. It costs around $400 to save a single turtle. Please do your part to save wildlife over the Christmas holidays either by donating or helping to spread awareness.
If you see an injured animal, immediately seek help by calling Currumbin Wildlife Hospital on (07) 5534 0813 or your local wildlife organisation.
Help us save precious lives by donating today.