Published On: 21 Nov 2019
Christmas Gift Ideas for Animal Lovers
Meaningful Gifts & Experiences for the Wild at Heart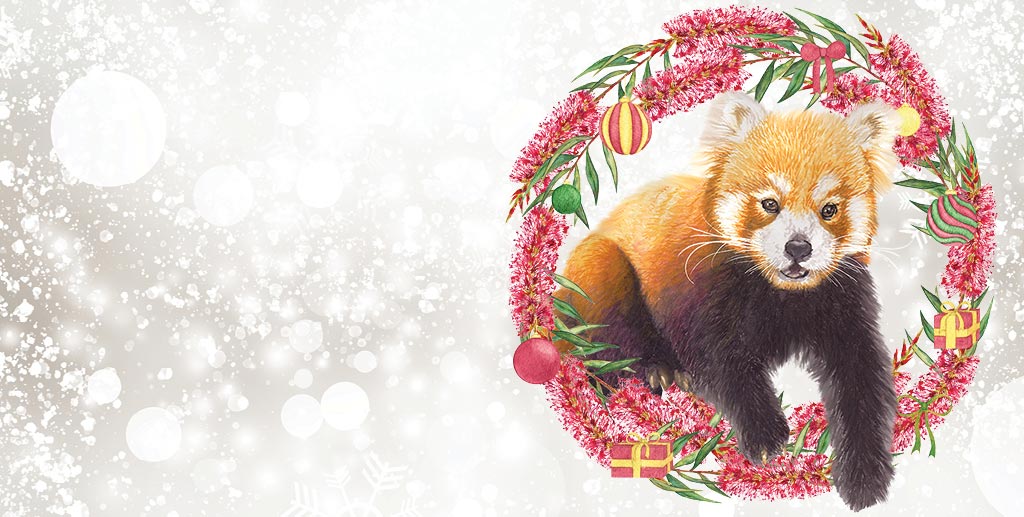 The festive season is already upon us, but if you're still chasing your tail for the perfect gift, why not wrap up something memorable for your special someones? An experience is the coolest way to give to your family and friends this Christmas — and our furry friends at the Sanctuary are the ultimate warm and fuzzy holiday companions.
So fill those stockings up with love this Christmas! Currumbin Wildlife Sanctuary has you covered with meaningful ways to show your animal-adoring loved ones you care.
Kids, parents and nature enthusiasts from all walks of life will thoroughly enjoy these wildly different gifts and experiences.
It's that gift that keeps giving! Buy a 12-month membership to Currumbin Wildlife Sanctuary and enjoy entry to Currumbin Wildlife Sanctuary and other National Trust properties, for an entire year! Discounts, member- exclusive events and so much more... Great gift for the whole family!

Why not give compassionately this Christmas? For a unique and thoughtful holiday gesture, you can give a gift that gives twice.
Adopt an endangered native Australian animal and receive an animal plush, printed symbolic certificate, printed fact sheet as well as quarterly e-newsletters about your chosen animal.
This is the perfect gift for lovers of all wildlife, and a gift of giving back.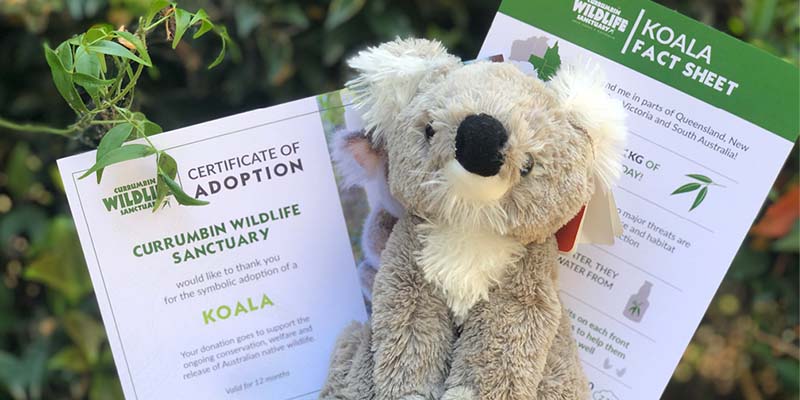 The growing gift that contributes to a brighter future for our Koalas! Instead of buying a normal tree this Christmas why not buy a eucalypt and help us plant a tree in our plantations for a gift that keeps on giving. This unique and meaningful Chrismas gift will help feed koalas for the next 25 years!
'Tis the season to show some more thought. So, instead of purchasing expensive material goods (because let's face it, they'll only end up gathering dust), give your loved ones the gift of a cuddly experience they'll remember fur-ever! With plenty of Encounters on offer, below are only just a few!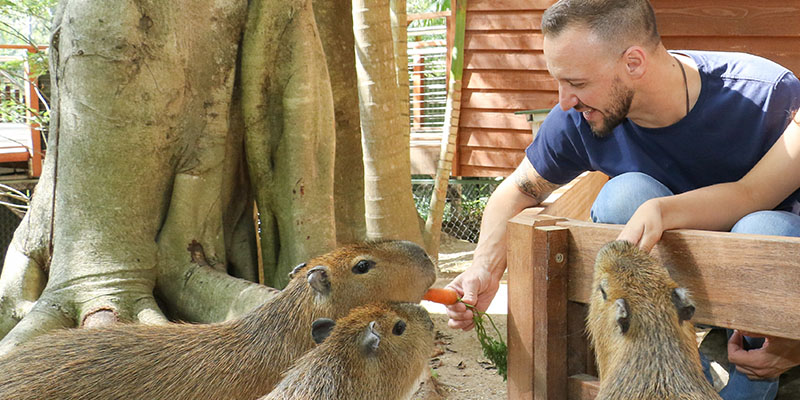 On the first day of Christmas at the Sanctuary: a koala in a gumtree. Gift your loved one an up-close and personal encounter with arguably our most iconic national animal — a cute 'n' cuddly tree-hugger. A great opportunity for anyone wanting to meet and learn to help protect a much-loved native species that's threatened in Queensland...
...and you can even have their memory captured by one of our professional photographers! The ultimate Christmas package for any animal lover!
Now, we all have that one friend who's barking mad for canines. Gift your friend or loved one the chance to meet Australia's native dog, the dingo. Instead of barking, these wild dogs have a yodel-like howl. And you'll discover more wild facts about dingoes on your walk. What an awesome way to spend the holidays with the kids?!
Meet the world's largest rodent! You thought guinea pigs were cute well wait until you meet these guys! Enter the Capybaras enclosure and get up close and personal, give them a scratch and help feed them while learning interesting facts like how they eat their own poo.
If your loved one is curious about how a baby echidna gets its spikes, then look no further than this truly unique encounter with our perpetually prickly Aussie icon. Echidnas in the wild are quite shy, but our Sanctuary's little sticky beaks might even decide to crawl over you or feed straight from your hand. A wonderfully fascinating gift sure to drive any animal lover wild!
And for an unforgettable experience, have the opportunity to feed a troop of Cotton-top Tamarins! There is no need to travel overseas when you can encounter a troop of inquisitive and adorable Cotton-top Tamarins here at the beautiful Lost Valley. Meet and feed Toro, Arami and Pablo as you learn interesting facts about them.
What better way to celebrate the Christmas holidays than with a family journey through time as you discover the rich history within our 27 hectares of coastal rainforest?! Share stories with the kids about days spent at the Sanctuary as a youth — and relax as you greet our native friends whilst navigating the beautiful park on our magnetic self-balancing segways.
Not wild enough for you? Adventure lovers rejoice! This gift is the perfect way to set a holiday challenge for you and your friends and family. The TreeTop Challenge is a surefire way to test your balance and fears — but you'll also enjoy the ultimate view of our adorable tree kangaroos and glide above our saltwater crocs on a flying fox. So encourage your inner monkey madness with a fun-filled day atop the Sanctuary trees to get your adrenalin pumping.

So — in the spirit of giving — spread the true meaning of Christmas this year with these wildly different, meaningful alternatives to your average gift.