A 'Lost Valley' has been found on the Gold Coast
Looking for things to do on the Gold Coast? National Trust Currumbin Wildlife Sanctuary (NTCWS) is delighted to introduce the public to the Lost Valley rainforest precinct and its exotic new arrivals. The attraction will see visitors set off on an expedition through unmistakeable recreations of prehistoric times, with some of the world's most unique and distinctive flora and fauna.
Millions of years ago the supercontinent Gondwana split into the present day land masses in which many of us reside – the land's journey became the lifeblood of Australia, Africa, South America, Antarctica, the Indian subcontinent, and the Arabian Peninsula.
Tracing the footprints of dinosaurs, this exciting new landscape will lead the Sanctuary's guests on a voyage to the ancient supercontinent where they'll encounter exotic species like friendly Ring-tailed Lemurs, Cotton-top Tamarins, Red Pandas, Capybaras, Goodfellow's Tree Kangaroo, Green-winged Macaw, free-flying birds, exotic reptiles and more.
Flocks of exotic birds will take to the air as visitors explore Australasian rainforest within one of the largest free-flight walk-in aviaries in the southern hemisphere – and one of the most spectacular characteristics of Lost Valley. They'll discover the pure magnetism of Eclectus Parrots, Moluccan Red Lories, Black-capped Lories, Satin Bowerbirds, Emerald Doves, Chiming Wedgebills, Golden Pheasants and Mandarin Ducks.
With over 300 species of plants and animals, National Trust Currumbin Wildlife Sanctuary General Manager Michael Kelly says it's the 70-year-old Sanctuary's biggest attraction yet.
"The stunning rainforest precinct spans over 5 acres and has been three years in the making," Mr Kelly said.
"The team have worked so hard to create a living, breathing rainforest that will play home to breathtaking botanicals, exotic animals and free-flying birds," he said.
National Trust of Australia (Queensland) CEO Jonathan Fisher says Lost Valley is about celebrating our country's environmental heritage.
"This exhibit is the single largest investment by National Trust of Australia (Queensland) and our mission is to connect people with nature," Mr Fisher said.
"We have managed to source the most unique and exotic animals and the team have created an incredibly natural, sustainable and biological environment for the animals and plants to thrive," he said.
Here are just a few of Lost Valley's starring residents: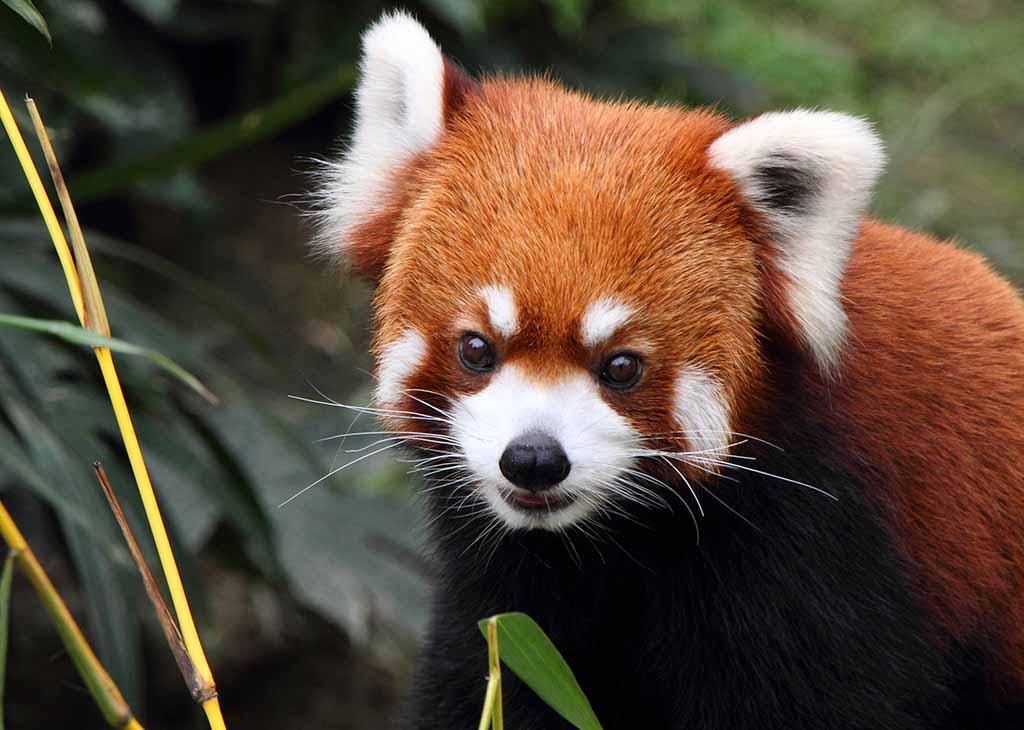 With its distinctive flame-coloured fur and sweet feline-esque features, the rare and beautiful Red Panda will be a popular resident here at the Sanctuary. With a bamboo diet much the same as a Giant Panda, but the resemblance of a racoon or cat, this elusive and endangered species is truly one-of-a-kind.1 But as the Red Panda continues to face threats such as fragmentation due to logging, habitat loss, hunting, and poaching for pelts, its global population is currently estimated at less than 10,000 and declining.
Ring-Tailed Lemur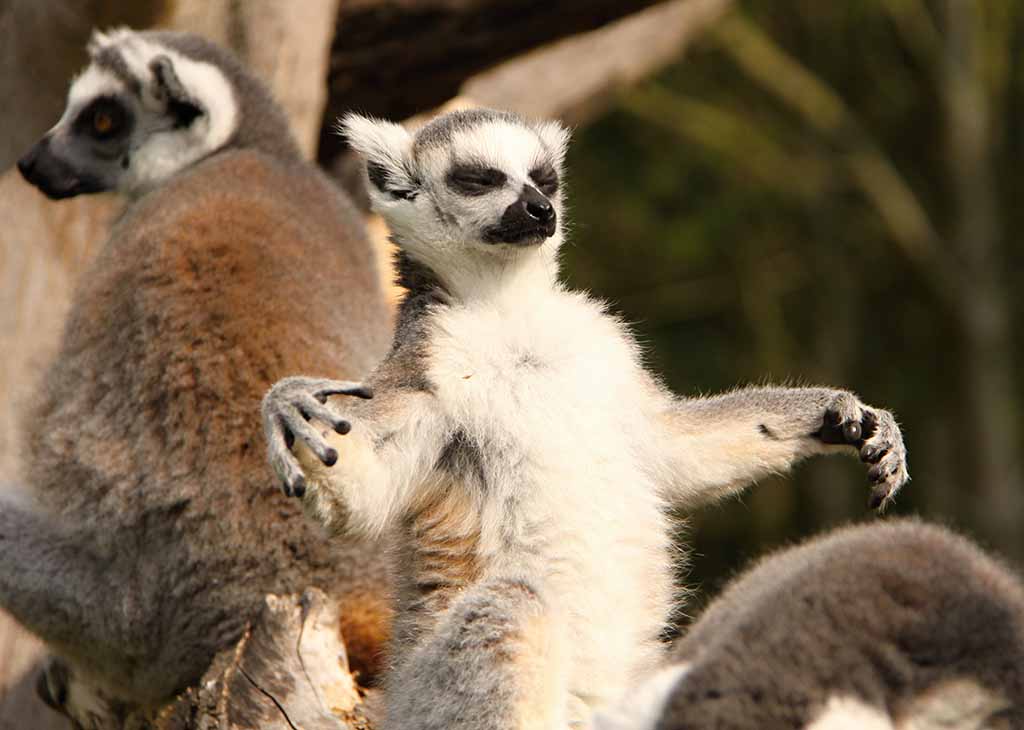 Made famous by the film 'Madagascar', these cheeky primates love to socialise and huddle together – but they also face the threats of harsh and unpredictable climate factors on the island of Madagascar, the exotic pet trade, and hunting for bushmeat, which has sadly affected their population.2 But Ring-tailed Lemurs love to sunbathe, making them a fascinating and adorably animated bunch to observe here within Lost Valley.
Green Iguana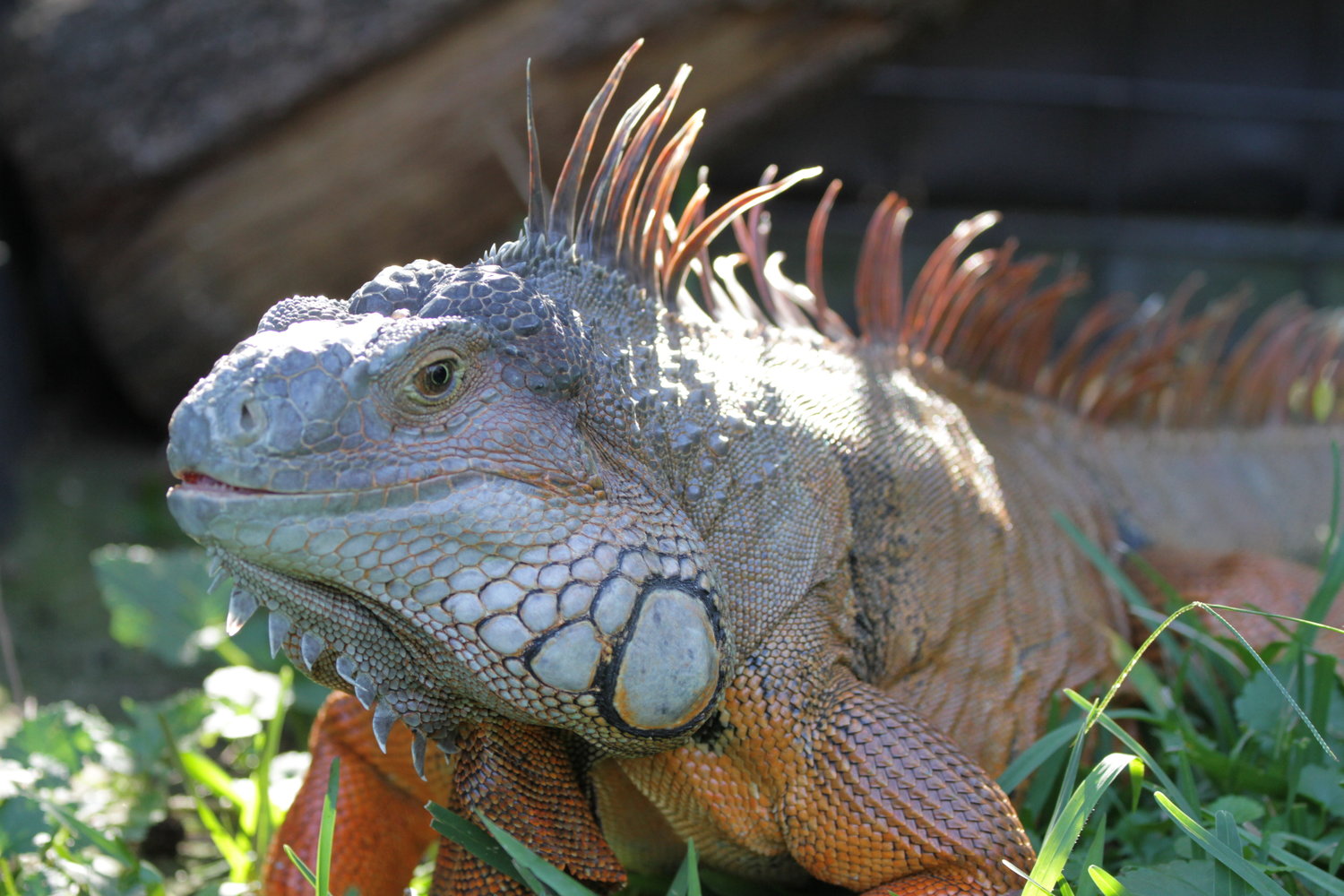 These prehistoric-looking mini dinosaurs have an unusual third eye (called the parietal eye) that helps them to detect the movements of their flying predators from above and behind. Despite their name, Green Iguanas can boast a range of different colours, like our sunset-tinged resident pictured above. The exotic pet trade has been incredibly problematic for these reptiles – and it's one of the main reasons for the decline in numbers.3
One of the smallest – and arguably the cutest – primates in the world has made its way to the Sanctuary's Lost Valley and into the hearts of our visitors. The Cotton-top Tamarin is easily recognisable due to its 'punk-rock hairdo', but it is also known to display incredible acts-of-kindness towards other species. Live captures and long-term habitat destruction have caused a major decline in the wild population of Cotton-top Tamarins, and sadly, deforestation and habitat loss continues to threaten the long-term survival of these unique primates.4
Green-Winged Macaw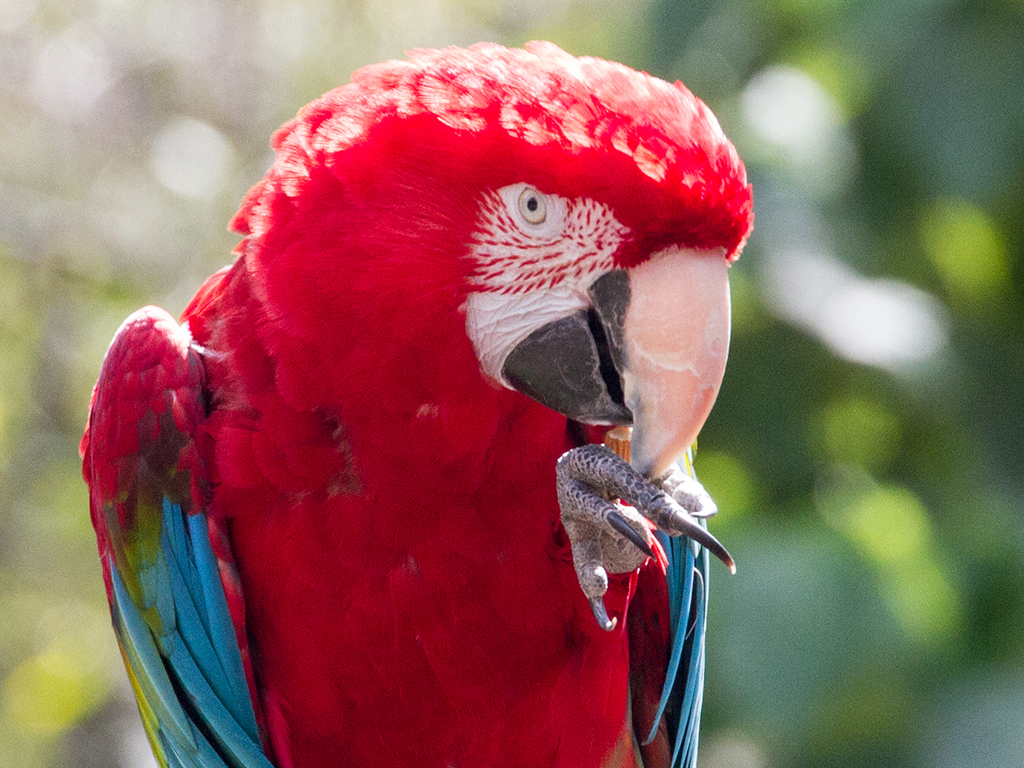 These brilliantly-coloured birds are widely recognised as being sweet-tempered and highly affectionate. Green-winged macaws represent one of the world's most endangered groups of birds. For centuries, they've been captured for their feathers and sold on the exotic pet market. They also face habitat destruction, poaching or capture for the sale of feathers, eggs, and chicks.5
Visit our incredible Lost Valley residents in person to learn more about wildlife conservation and the key issues our rare and endangered species face.

Explore a forgotten world...
Lost Valley pays homage to the ancient wonders of the Gold Coast Hinterland's 200 million-year-old Triassic history, encompassing spectacular rainforest reserves. The expansion offers an experience unlike any other Sanctuary attraction, whilst staying true to its magnificent Gondwana surrounds. It's about painting the picture of an ancient story with a new brush, and it begins with the original vision of the park's founder Alex Griffiths, and his everlasting connection to Currumbin Valley.
Few places on earth are home to as many plants and animals that exist much the same as their ancestors in the fossil archives. It is the National Trust of Australia's (Queensland) purpose to protect, conserve and celebrate the environmental, built, and cultural heritage of the Gold Coast, and Lost Valley aims to educate locals and tourists alike on the importance of this very pursuit.
Lost Valley opens to the public at Currumbin Wildlife Sanctuary on December 26, 2017.
Get in early and book your tickets to the Sanctuary now.
References
1.Wei, F., Feng, Z., Wang, Z., Zhou, A. and Hu, J., 1999. Use of the nutrients in bamboo by the red panda (Ailurus fulgens). Journal of Zoology, 248(4), pp.535-541.
2. Wright, P.C., 1999. Lemur traits and Madagascar ecology: coping with an island environment. American journal of physical anthropology, 110(S29), pp.31-72.
3. Gibbon, J.W., Scott, D.E., Ryan, T.J., Buhlmann, K.A., Tuberville, T.D., Metts, B.S., Greene, J.L., Mills, T., Leiden, Y., Poppy, S. and Winne, C.T., 2000. The Global Decline of Reptiles, Déjà Vu Amphibians: Reptile species are declining on a global scale. Six significant threats to reptile populations are habitat loss and degradation, introduced invasive species, environmental pollution, disease, unsustainable use, and global climate change. BioScience, 50(8), pp.653-666.
4. Miller, L., Savage, A. and Giraldo, H., 2004. Quantifying remaining forested habitat within the historic distribution of the cotton‐top tamarin (Saguinus oedipus) in Colombia: Implications for long‐term conservation. American Journal of Primatology, 64(4), pp.451-457.
5. Guedes, N.M.R., 2004. Management and conservation of the large macaws in the wild. Ornitologia Neotropical, 15, pp.279-283.