Published On: 13 Nov 2020
The Tasmanian Devil: Australia's Cheekiest Carnivorous Marsupial
Our famously-feisty friend, the Tasmanian Devil, is truly a stand-out Australian character. Known for so much more than being a hilarious Looney Tunes star, this fiercely tempered yet eccentric little guy has become a well-known personality for its many amusing antics.
Fiery by reputation and black in colour, this weird and wacky mammals' original habitat is Australia's island state of Tasmania. With its oversized head, long neck and jaw, this Aussie keystone creature is able to crunch down on the bones of its prey including frogs, birds, fish, and insects. Partial to a social feast, the boisterous rascal is most happy when devouring a large, juicy carcass with all its friends. At night, when scavenging for dinner, these crazy critters tend to grunt, grumble and moan loudly. This may seem bizarre and somewhat scary to us, but their spine-chilling screeches are all part of the fun in mammal society.
Finger Snaps For Our Snappy Friends
Though these one-of-a-kind creatures have a bad rap for being moody little so-and-so's, they have some amazingly unique qualities - and so, we love them anyway. As the world's largest carnivorous marsupial, Tasmanian Devils are without a doubt, one of Australia's most intriguing animals. Growing up to 12 kilos, these cheeky critters certainly have a healthy appetite. Their daily intake can be as much as 40% of their total weight. Much like Beyonce and her bootylicious derrière, the Tasmanian Devil also stores fat in its tail. So, if you see a devil with a plump booty, you know they have been having a great time at the buffet.
Whatever you do, don't get snappy with a Devil. They are known to have one of the most vicious bites in the world AND can open their jaw 75-80 degrees wide. Also, if you do come across one of these fascinating creatures and they 'yam' at you, fear not, for this is a sign of anxiety rather than aggression. They mean well, so just give them some space and say hello with a wave.
There's so much to these captivating creatures and luckily, you don't have to travel all the way to Tasmania to learn more about them. When you visit us at our wildlife charity, be sure to stop by our Tasmanian Devil conservation project in between photo ops with our cute kangaroos. Our Wildlife Keepers will happily answer any of your questions about the amazing work they are doing to preserve these amazing animals that are now sadly classed as an endangered Australian species.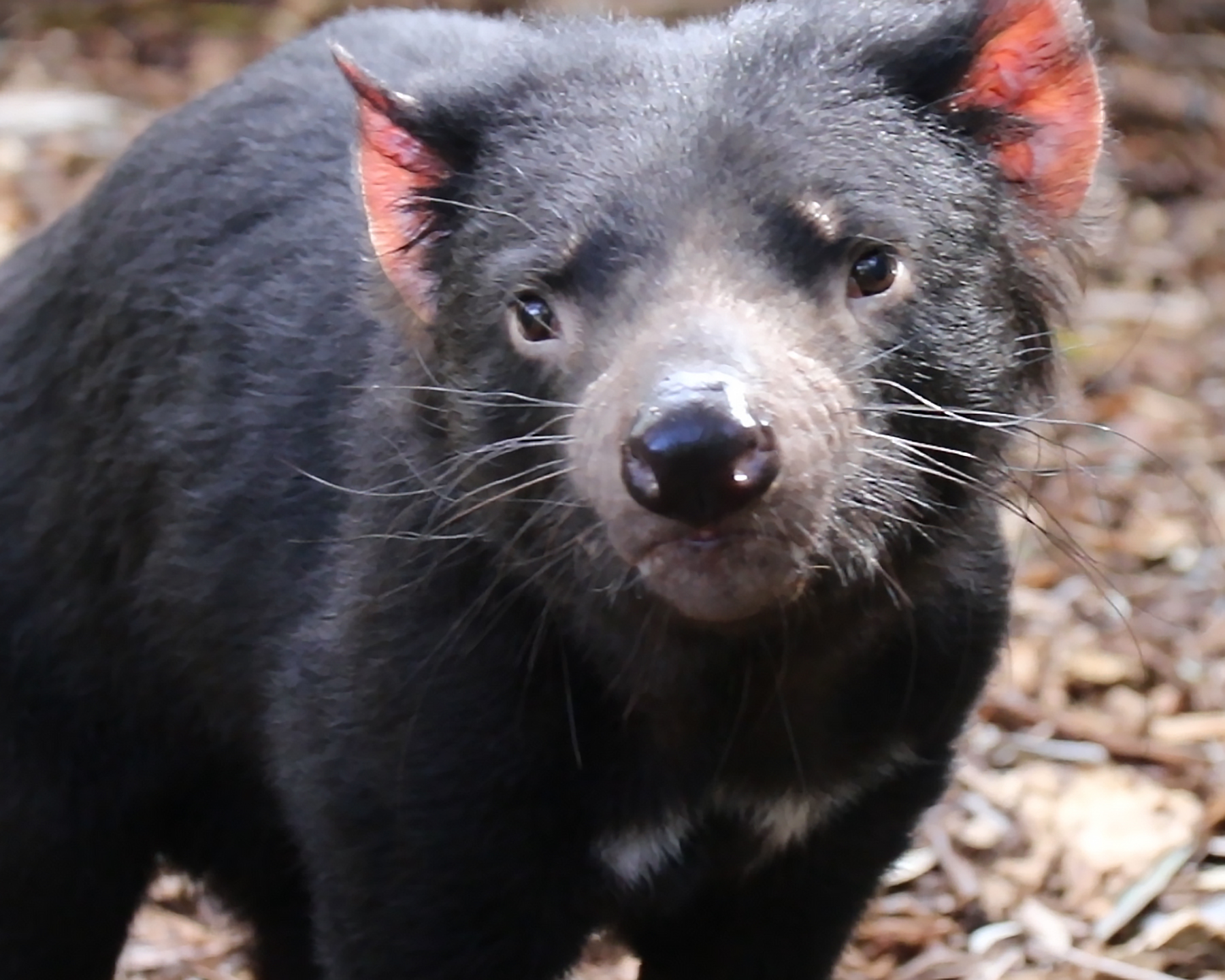 The Devil Staycation For Devil Survival
The Devil Facial Tumour Disease (DFTD) which was discovered in North-East Tasmania in 1996 resulted in a huge decline in these interesting and entertaining animals which have become an iconic symbol of Australia. Devastatingly, the transmissible cancer has since spread across 90% of all Tasmanian Devil species.
As a way of stepping in to help save and maintain a healthy population of our dastardly devils, a decision was made to move Tasmanian Devils to the mainland of Australia. Much like our 2020 human quarantine measures, Tasmanian Devils in the captive population were initially isolated and housed in purpose-built quarantine enclosures to ensure absolutely no risk of infection from diseased wild devils. Once our quarantined devils finished their staycation, they were sent to responsible wildlife institutions such as our Currumbin Wildlife Sanctuary by the Zoo and Aquarium Association of Australia.
Our wildlife charity has been committed to maintaining a progressive captive breeding program since its inception. The amazing news is our sanctuary has been successfully breeding devils and contributing to educating wildlife lovers and the broader community to help save this species from extinction in the wild.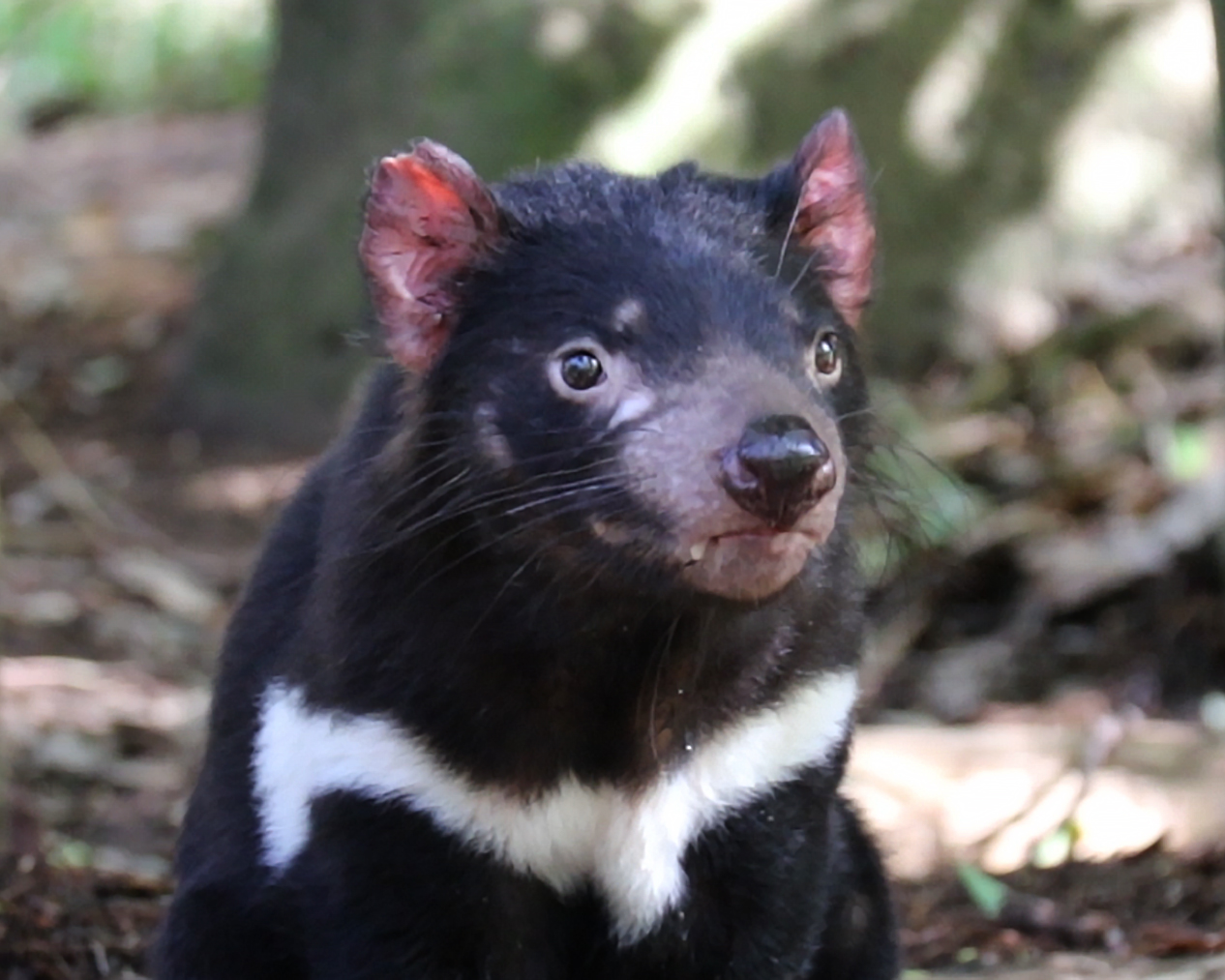 Community Impact and Working Together
The survival and revival of these cheeky meat-eaters can be fully reached if we work together - as a community and a wildlife charity. For every ticket sold, a portion of the profit goes back into our sixteen wildlife conservation projects. This means, if you come and visit us, you're not just helping our crazy cute Tassie' Devils, but you're also supporting the treatment of other sick and injured wildlife animals. Don't forget your day out at the sanctuary helps restore native wildlife populations, and supports amazing projects with true meaning and purpose.
For more information on how you can make a difference, check out the Currumbin Wildlife Sanctuary's conservation projects here.
Come and visit us. Help us on our mission to care for our amazing wildlife creatures. With our fingers crossed and hand on our heart, we need YOU.