Published On: 07 Dec 2022
75th Exhibition
2022 marks 75 years since Currumbin Wildlife Sanctuary, then known as the Currumbin Bird Sanctuary, first opened to the public. To celebrate the occasion and founder Alex Griffiths, a new historical exhibition has opened in the Sir Walter Theatre, looking back at Currumbin Wildlife Sanctuary through the years.
From Alex Griffiths' first ideas, to the expansion of lorikeet feeding and more and more animals…so much has changed, but somethings remain the same. The focus remains on wildlife conservation, but can you believe there was once a Fairyland on site? And mini cars? Not to mention the Rock Shop!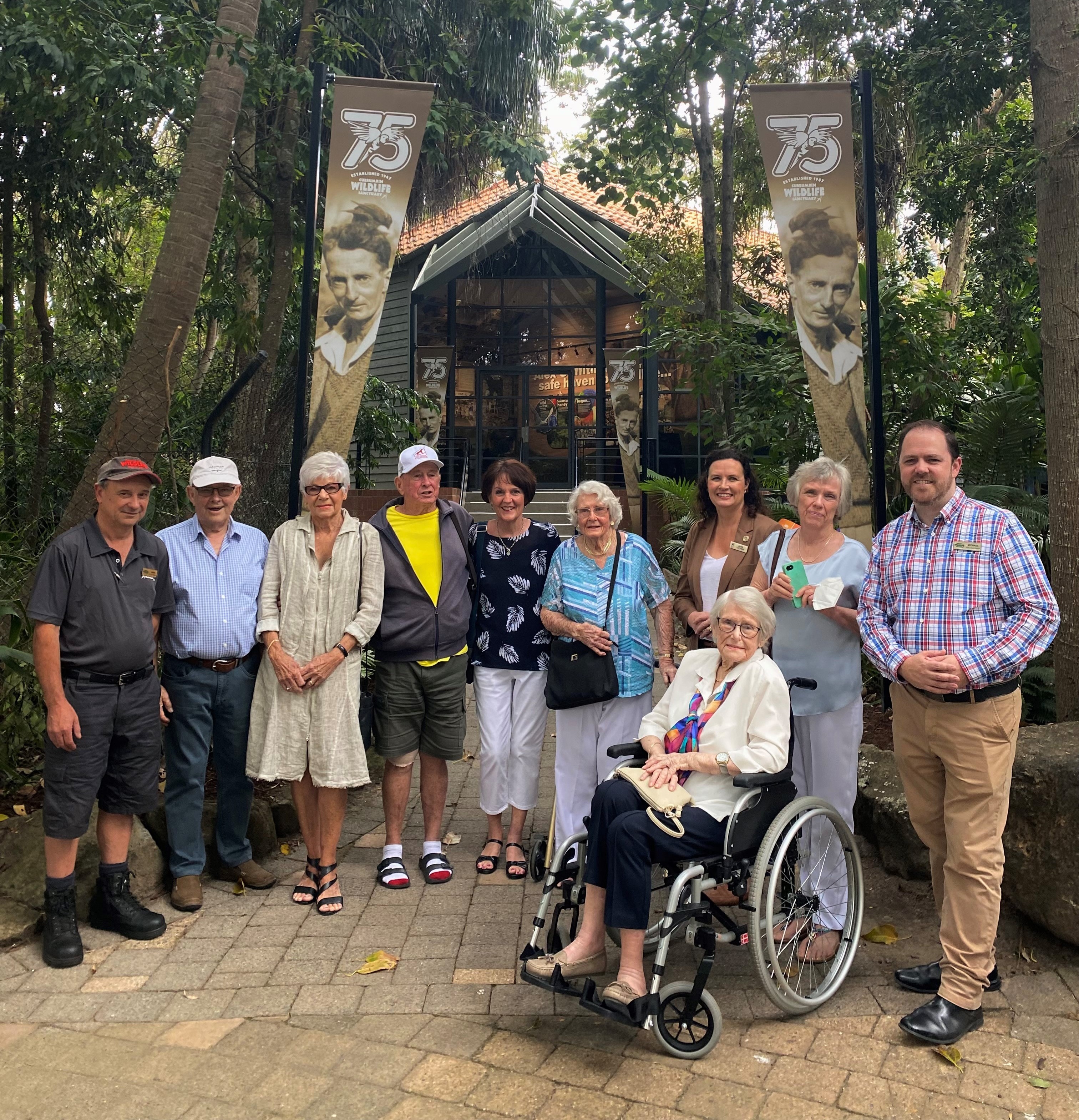 For Alex Griffith's nephew Len Vidgen, former staff member Betty Burge and former volunteer Glenda Threlfall, the exhibition is more than just photos. It's their own memories.
Len grew up watching his uncle feed the lorikeets, and the Sanctuary transformed into what it is today, right before his eyes. "To begin with we used to feed a few birds out of the kitchen window."
Betty started working at Currumbin Wildlife Sanctuary is 1964, 16 years later she was still there and loving every minute of it. At one stage in the sixties, she was asked to manage the Rock Shop. "I said Mr Griffiths I have not the slightest knowledge of rocks and he said
'Well, you simply read a book."
Glenda and her late husband Garth were volunteers and friends of Alex Griffiths for many years. "Alex had the knack of bring in things that people wanted to see, it was a wonderful time."
Len, Betty, Glenda and Garth star in the new 75th Exhibition Film. Sadly, Garth passed away shortly after filming finished.
For more information about the 75th Anniversary of Currumbin Wildlife Sanctuary:
To book tickets or donate to Currumbin Wildlife Sanctuary: