Published On: 25 Nov 2021
Eight Barn Owls Admitted
Currumbin Wildlife Hospital
Currumbin Wildlife Hospital is a hoot right now, with eight young barn owls receiving treatment.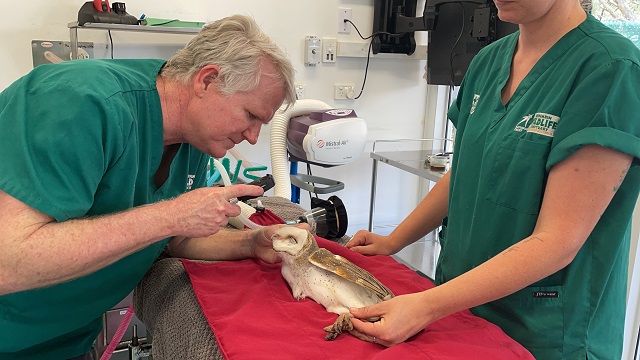 The subadult owls were admitted to the Hospital after being attacked by other birds like noisy minors, magpies, and butcher birds.
Owls are attacked more frequently as the weather warms, as breeding season for the smaller birds begins and they become aggressive. The young barn owls are not experienced at hiding from these other aggressive breeding birds, which leads to increased attacks.
A big barn owl season
So far in 2021, 95 owls have been admitted for treatment, with 40 of those admissions in October alone. It's a huge increase from 2020, when just seven barn owls were admitted to Currumbin Wildlife Hospital.
Due to the mouse plague that occurred across New South Wales this year, even more owls could be brought into Currumbin Wildlife Hospital in the coming months.
What can you do to help?
If you see an owl or any bird in the wild that you think might need help, call Currumbin Wildlife Hospital on 5534 0813 for advice before picking it up. The bird's behaviours and appearance will indicate if it needs to be brought in for veterinary care.
Currumbin Wildlife Hospital's mission is to treat, rehabilitate and release sick, injured and orphaned wildlife animals in a conservation service that is free to the community. 2020 was the busiest year on record at Currumbin Wildlife Hospital, admitting almost 14,000 wildlife animals compared to 12,198 the previous year. One of the busiest wildlife hospitals in the world, Currumbin Wildlife Hospital continues its life saving work thanks to the generousity of donors.

Support Currumbin Wildlife Hospital Today