Published On: 11 Feb 2022
Increased Protection for Koalas
Today Minister for the Environment Sussan Ley announced increased protection for koalas in NSW, the ACT and Queensland listing them as endangered rather than their previous designation of vulnerable.
As shocking as this sounds, the Federal Government's focus on Koalas comes as no surprise to the team at Currumbin Wildlife Hospital led by Senior Vet Dr Michael Pyne.
Currumbin Wildlife Hospital admits almost 500 wild koalas annually – over 60% of these admissions are because the koala is suffering from clinical chlamydial disease. Admissions to Currumbin Wildlife Hospital due to koala chlamydial disease have been rising over the past 10 years and are now roughly 4-fold higher than koalas admitted due to vehicle strikes or dog attacks.
Sadly, many of these cases of koala chlamydia cannot be treated due to the advanced level of pathology in the renal or reproductive system requiring the koala to be euthanased after a full veterinary assessment. Treatment of chlamydia is a minimum of a 4-week course of antibiotics in a simple case but complications are common and often koalas are hospitalised for up to 10 weeks to fully recover.
Partnering with Queensland University of Technology's Professor Kenneth Beagley, Currumbin Wildlife Hospital has administered the lifesaving chlamydia vaccine to 154 Koalas that have been released back into the wild.
Professor Beagley said, "I look forward to continuing to assist Currumbin Wildlife Hospital in their efforts to vaccinate all Koalas prior to their release back into the wild."
11 Koalas from the heavily diseased Elanora population have been vaccinated and released with GPS tracking collars as part of the research trial. The goal is to capture and vaccinate a total of 30 Koalas in the Elanora area and track each one for three years, recapturing them every six months to test for chlamydia, general health, reproductive status, and vaccine immunity.
Currumbin Wildlife Hospital's chlamydia vaccine research trial is still in its early stages and wouldn't be possible without our principal partner The Neumann Family, along with Gold Coast Mayor Tom Tate, The City of Gold Coast, WildArk and Rotary.
The Federal Government funding is crucial as it means that koala support organisations can gain much needed support and funding across Australia. It is critical that the Australian publi8c also continue your support of Currumbin Wildlife Hospital by donating and protecting this amazing species.
Community support is essential to push forward with this critical work. Donate now currumbinwildlifehospital.org.au
Background
Many koala populations in Australia are in serious decline with populations in South East Queensland and Northern New South Wales facing an increased likelihood of local extinction.
In Queensland and New South Wales, koalas are listed as vulnerable with chlamydial disease one of the key threatening processes.
Chlamydia is spreading further south which is threatening a whole new population of koalas. Koalas are found in Queensland, New South Wales, Victoria, and South Australia.
Currumbin Wildlife Hospital, located adjacent to the border of New South Wales and Queensland, is at the epicentre of the disease.
In 2020, Currumbin Wildlife Hospital had almost 500 koala admissions and at least 60% of this population were admitted due to chlamydia. Many of the other koalas that are admitted have sub-clinical chlamydia, meaning they were becoming sick. Unfortunately, this figure continues to rise each year.
In 2008, there were just 27 koalas admitted to Currumbin Wildlife Hospital so the rise to almost 500 koalas indicates the species needs urgent protection.
If we don't find a solution to this disease, we are going to lose many of our koalas.
Message from Dr Pyne
The past 12 months of our chlamydial vaccine pilot study have been incredibly rewarding. For the veterinary staff, volunteers and members of the public that have seen such high numbers of sick koalas over the past decade, it has inspired and motivated them to know that there is hope for preventing such a debilitating disease through vaccination. The support we have received from Queensland University of Technology, World Wildlife Fund, Gold Coast City Council and Tweed Shire Council has allowed us to make great progress in demonstrating that the chlamydial vaccine can be delivered to the koalas in need.
It is now critical that we complete this project as planned over the next 4 years, not just to protect the local koala population but to develop a plan for saving the many other at-risk koalas in areas of high chlamydial disease. We are very fortunate to have this opportunity to make a real difference for koalas during a time of their greatest need.
Dr Michael Pyne - Currumbin Wildlife Hospital Senior Veterinarian and General Manager
Dr Michael Pyne is leading the way in this urgent koala research and working hard to prevent the imminent localised extinction of the koala. Dr Pyne has dedicated the past 20 years to protecting Australian native wildlife and in 2019 won the City of Gold Coast Australia Day Environmental Achievement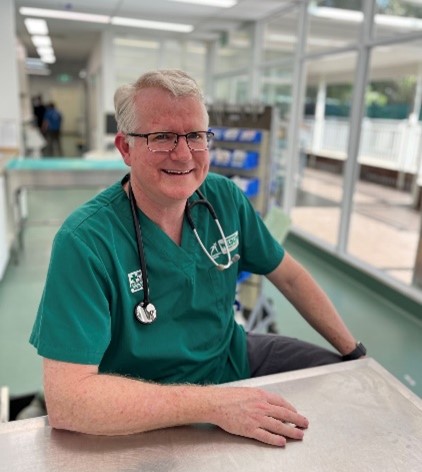 Award. Dr Pyne believes strongly that prevention is better than cure. His vision is that through Community education and vital research projects, less animals will require hospitalisation and there will be a brighter future for our native wildlife.

The Koala Chlamydia Vaccine Program was started by Dr Pyne who, together with the team have undertaken this crucial hands-on research project to understand the species and how the vaccine can protect them.

The development of the vaccine involved mainly captive animals, now this important program addresses how best to use the vaccines to protect wild koalas and is providing significant data on the incidence of chlamydial infection with respect to the trajectory of the population being tracked over time.


Lewis McKillop - Vet Nurse Research Supervisor, Currumbin Wildlife Hospital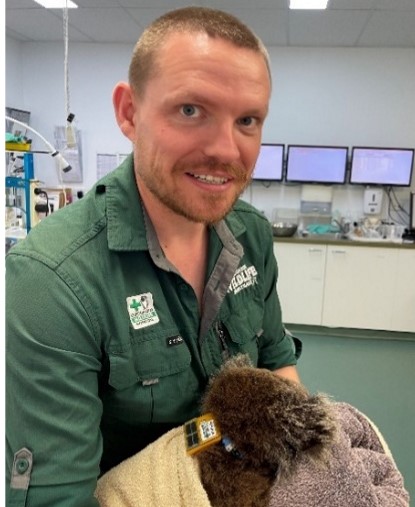 Lewis McKillip is leading the Currumbin Wildlife Hospital team in the operational research side of the chlamydia vaccine trial.
Lewis has extensive koala field experience, with a decade of rescuing sick and injured koalas. He has both the essential veterinary clinical skills and knowledge of koala ecology to ensure the project runs smoothly.
Prof Kenneth Beagley - Chief Investigator, Queensland University of Technology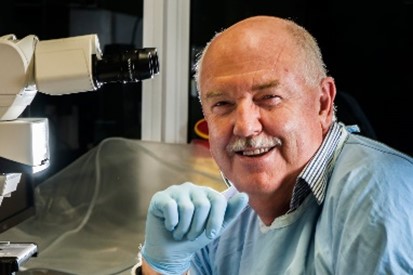 Ken Beagley is an immunologist and developed the first ever Chlamydia vaccine for the koala and will be responsible for all vaccine studies.
He has over 250 published papers, more than 11700 citations and an h index of 55. He has supervised/co-supervised 29 PhD students to completion and will co-supervise the PhD student with CI Dargaville.
Quick facts:
Currumbin Wildlife Hospital opened 33 years ago in 1989 on the grounds of Currumbin Wildlife Sanctuary, which was gifted to the National Trust of Australia (Queensland) in 1976.

Currumbin Wildlife Hospital is one of the busiest wildlife hospitals in the world.

2021 was the busiest year on record at Currumbin Wildlife Hospital, admitting 14,481 sick, injured and orphaned native wildlife compared to 13,794 the previous year.

There have been more than 150,000 admissions in the hospital over the last 20 years and this figure continues to rise.
The average cost per patient is $120.

The average cost per koala patient is $7000.

Currumbin Wildlife Hospital is leading the way in the Koala Chlamydia Vaccine Research Program and aims to vaccinate each koala against chlamydia prior to its release back into the wild.