Published On: 26 Apr 2018
The ultimate day out in Currumbin, Gold Coast
The town's top sights for tourists and pit stops for locals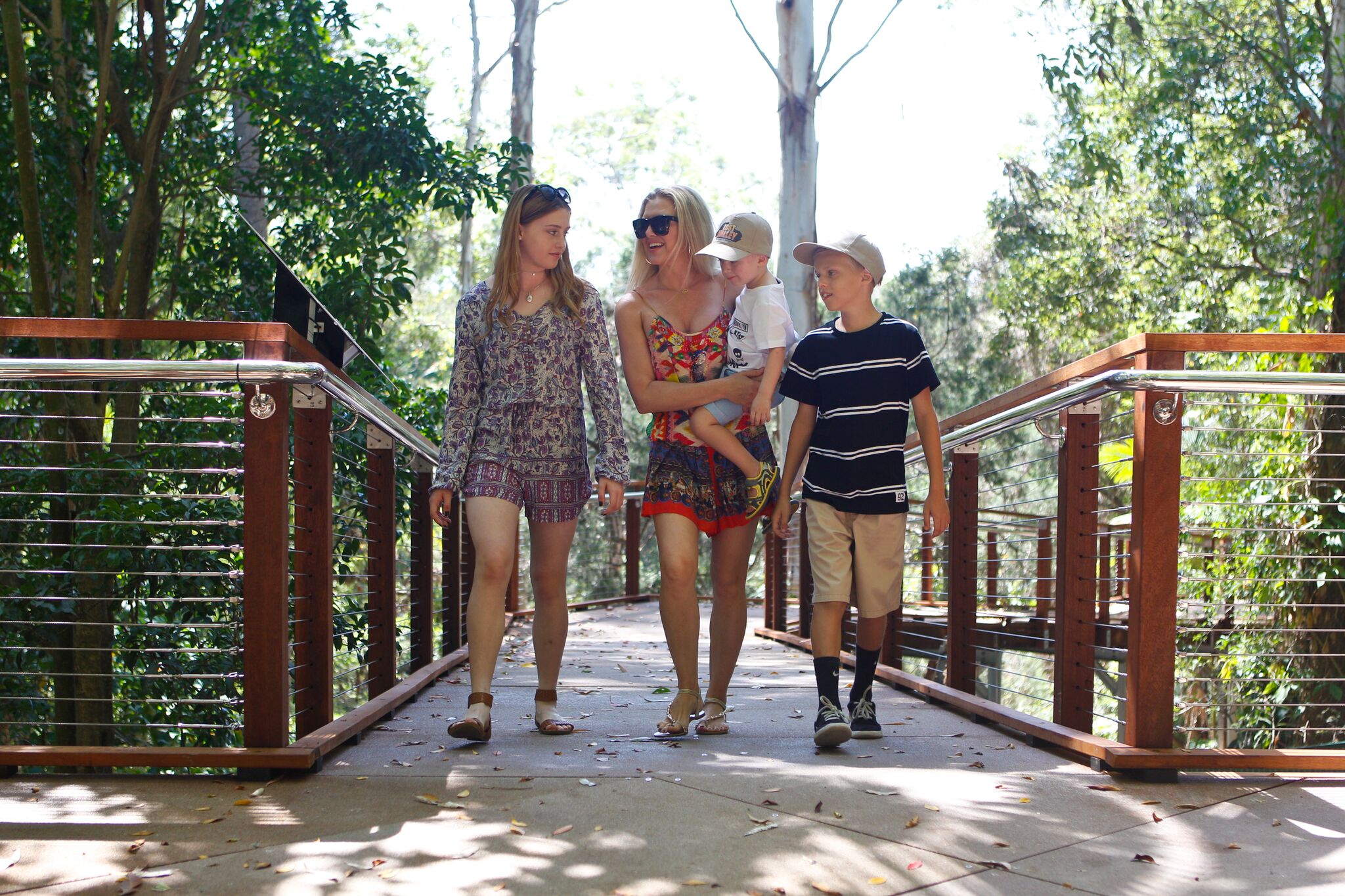 There's more to this city than nightclubs and theme parks. And, with not a glitter strip in sight, Currumbin's locals and visitors prefer to take things easy – a culture that's inherently Gold Coast. Nestled perfectly between the most glorious expanse of golden beaches and a sumptuously serene hinterland backdrop lies the Gold Coast's humble Currumbin. Residents enjoy the fruits of their laidback turf every single day of the week – whilst visitors explore the prized exhibits of this geographically and culturally diverse neighbourhood.
Whether you're in for some action, relaxation or good food – here's the ultimate guide to revelling in all that Currumbin has to offer:
Go stand-up paddleboarding in Currumbin Creek
What better place in the world to try your hand at stand-up paddle boarding than in the gentle waters of the Currumbin estuary? The epic Currumbin Creek catchment is the ultimate meeting point for families, couples, and canines alike – with picnic tables, barbecues and plenty of shade to surround its crystal clear waters. Alongside are two fishing platforms situated on a long trailing boardwalk that winds its way across the mangrove flats. And everything is well within reach – board and paddle hire, bait and tackle, as well as the popular hangout spots and restaurants that share the waterway's absolute frontage.
Check out a new cornerstone of Currumbin culture
If you've driven past the traffic lights at Currumbin Wildlife Sanctuary in recent times, you've probably noticed the bold, red brick-clad project that's just popped up. Cornerstone Stores is the all-new boutique retail and food precinct the Gold Coast has been hankering for. This carefully curated troupe of local businesses features an Instagram-worthy nursery, cafés, a yoga and pilates studio, boutiques, hair and beauty salons and… Wait for it… A fromagerie and wine cellar for all your cheesy gastronomical dreams!
Learn to surf at The Alley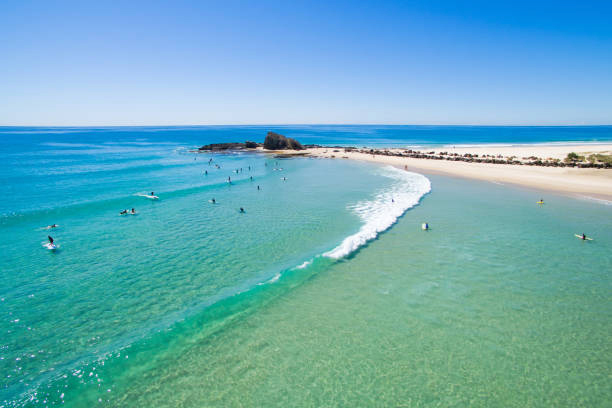 In just a short walk from the estuary, you'll stumble across an entrance to the ocean with a right-hand break and the ultimate conditions for longboarding, beginners and stand-up paddleboarding. But when the weather's good (albeit this is no rarity on the Gold Coast), this place is booming with beachgoers, but the there are plenty of other crowdless coastal stretches to explore nearby.
Get your caffeine fix from Portside Coffee
Tucked away in one of the community-driven industrial laneways of Currumbin Creek Road you'll find one of the best (if not, the best) places on the Coast to grab a cup of joe. A favourite among local businesses and residents, this simple coffee stand and courtyard serves up all the love and knowledge of third-wave baristas, but with little pretension. Be sure to pair your drip filter or single origin brew with a perfectly Parisian croissant or danish from the neighbouring hole-in-the-wall viennoiserie (an indulgent Viennese-style bakery).
Catch some local arts and music at Dust Temple
In the very same industrial neck-of-the-woods you'll find coffee, beer and delicious bites in a hip gallery-meets-café. Dust Temple is a local joint that exists to nurture all the neighbouring businesses, as well as the local talent pool of musicians, photographers and other artists. It's collaborative business model fits in perfectly with its trendy upcycled warehouse fit out, and the friendly staff there will leave you feeling really good about Gold Coasters.
Visit the Gold Coast's iconic Currumbin Wildlife Sanctuary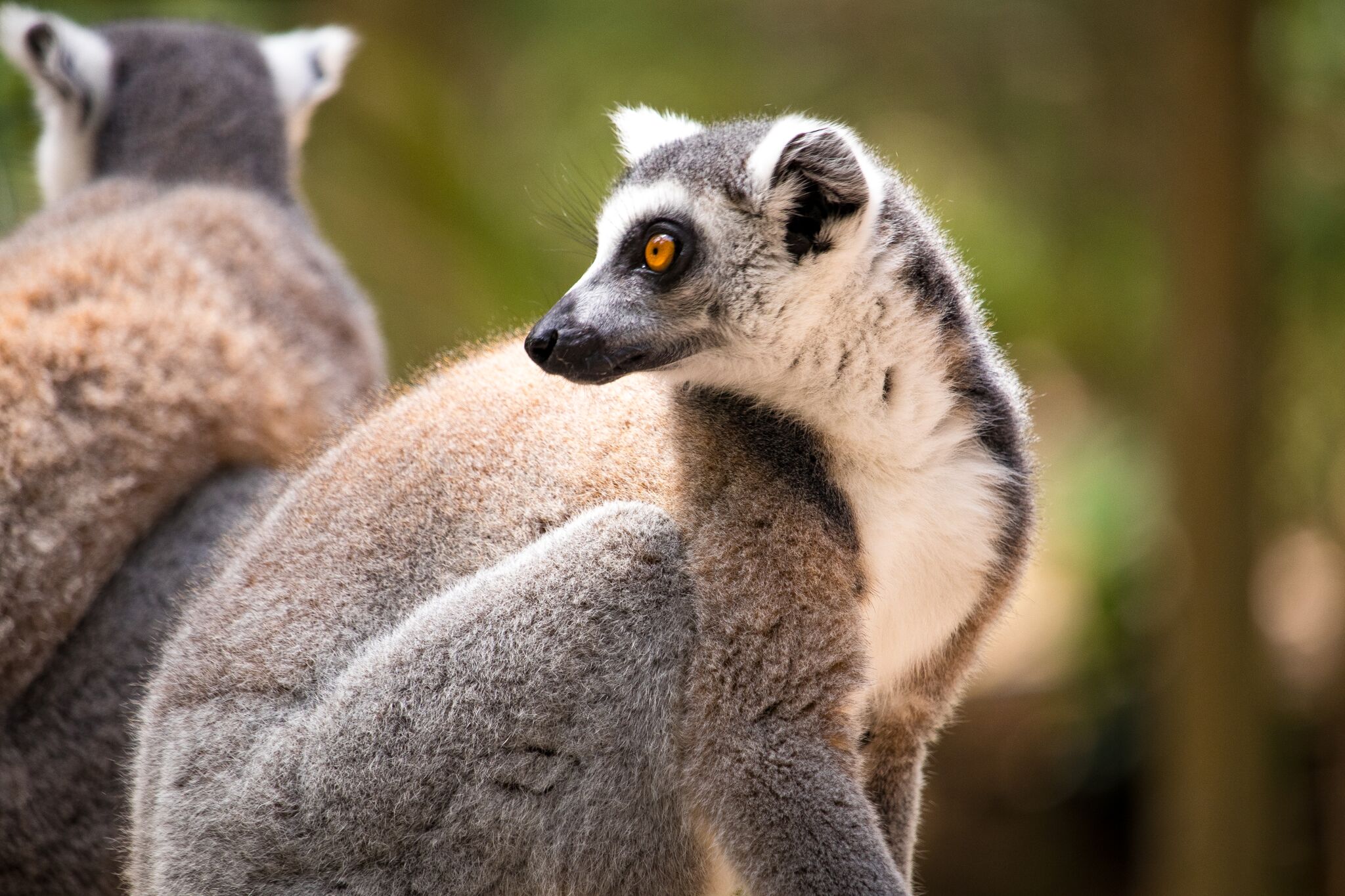 There's just no way we could've left out our very own Currumbin Wildlife Sanctuary from this list! For anyone who's ever dreamt of cuddling up to one of these cuties, for the kids who love whizzing around past kangaroos on miniature trains, for the animal lover, for the curious tourist – this one's for you!
The Sanctuary, just a short walk from Currumbin's famous beaches, is an iconic Aussie experience not to be missed, and with an all-new exotic 'Lost Valley' precinct open to explore, there's no doubt our visitors are spoiled for choice. If you're a local, your best bet would be to arm yourself with an annual National Trust Membership – but day-trippers should check out this action-packed guide to doing it all in a single day. And don't risk missing out – book any encounters or experiences online before you arrive.
Conquer your fear of heights with a 'TreeTop Challenge'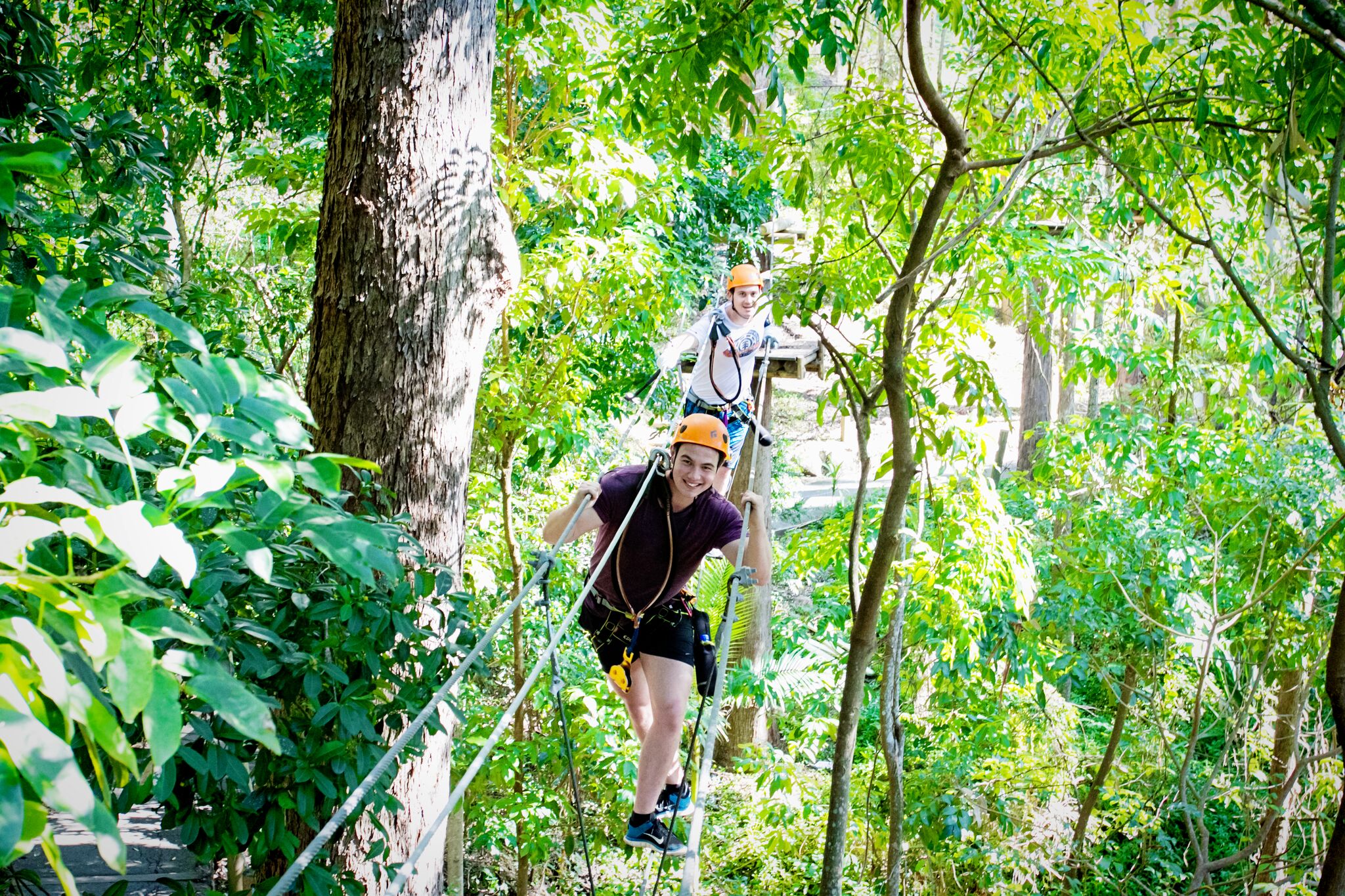 Naturally, the breathtaking landscape of Currumbin would call for some exciting adventures in the raft of open spaces. Visitors to this environmentally diverse neighbourhood can experience unforgettable views and action atop the Currumbin Wildlife Sanctuary trees (not to mention satisfy their inner "Tarzan") by taking on a Tree-Top Challenge High-Ropes Course.
Perched high above in the Sanctuary's bushland canopy are 80 challenges that have people zipline over Goodfellow's tree-kangaroos, Tassie devils, dingoes, and even crocodiles, for an adrenaline-charged day out.
Grab a pint at Balter
Adding to the evolving scene of good food, art and culture in Currumbin's industrial precinct is local craft beer brewery and watering hole, Balter Brewing Company.
Retired pro Mick Fanning and his local circle of pro-surfing mates Bede Durbidge, Joel Parkinson and Josh Kerr have teamed up with master brewer Scott Hargrave to bring you the best local hangout and crafty pints from their relatively new establishment.
'Balter' literally means 'to dance artlessly without particular skill or grace, but usually with enjoyment' – and its famous and award-winning XPA has patrons doing exactly that.
Enjoy another cold one at Burleigh Brewing Co.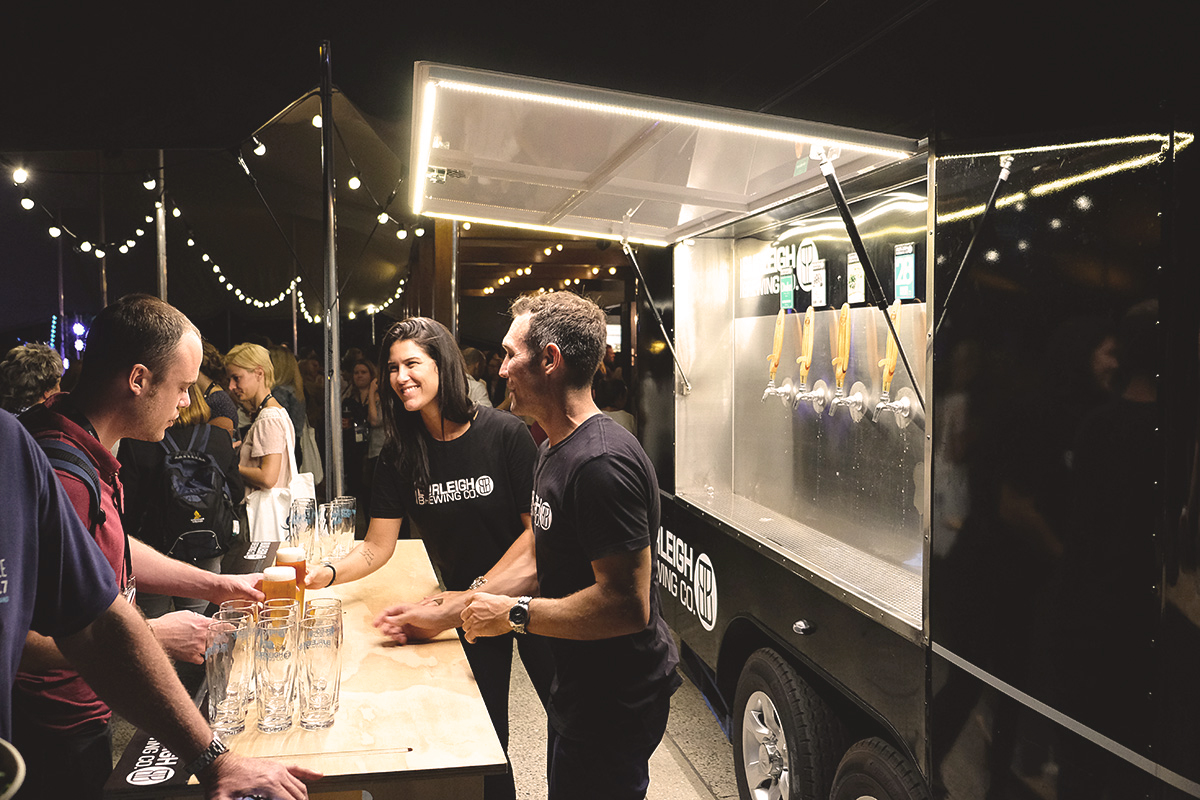 Or shoot up the highway and in five minutes you'll find yourself at local favourite Burleigh Brewing Company, located in the industrial area of the Gold Coast's beachside haven, Burleigh Heads. Choose from nine world-class craft brews, go backstage with a "brewmaster" and check out one of the many live music sets at the Taphouse.
But if it's a Friday and you'd rather stay put, grab a Burleigh Brewing pint and some delicious global street food from our very own Sanctuary Night Markets – every week from 4 until 9pm.
Currumbin RSL
Alongside the scenic waters of Currumbin Creek lies the most diverse RSL club on the Gold Coast. With its award-winning selection of dining, events and entertainment, the 70-year-old Currumbin RSL has remained an integral part of this community, delivering positive outcomes such as social activity, live music, green initiatives and support for veterans and seniors. The Club is also renowned for organising one of the largest regional Anzac Day dawn services in Australia, held annually on the beach at Elephant Rock to commemorate the nation's veterans.
Venture out to the tranquil Hinterland rockpools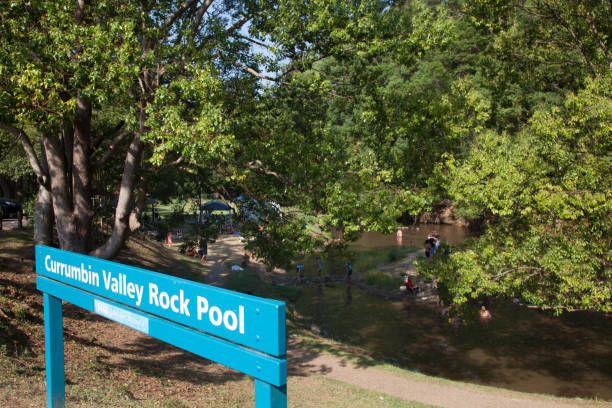 But for those who seek a restful change-of-pace there's always the option to discover the pristine natural rock pools of Currumbin's world-heritage listed hinterland. Let the gently-winding roads take you on a peaceful journey towards some of the area's most breathtaking flora and fauna before cooling off in the fresh mountain waters. And on your way out, be sure to stop in at Currumbin Valley Harvest to forage your own vibrant and nutrient-rich, biodynamically-grown veggies for a nourishing weekend cookup – open Saturdays and Sundays from 7:00am - 12:30pm!

Looking for more things to do? Catch one of our exhilarating live shows at Currumbin Wildlife Sanctuary!