Published On: 06 Nov 2020

Top 10 Facts About The Lovable Lemur
Is it a monkey or it is an ape? Answer: Neither. Lemurs are part of the prosimian primates group which means they evolved prior to their sister species. Native to the island of Madagascar, there are over 100 lemur species which are divided into 8 different families. Sadly, Lemurs are considered the most endangered mammals in the world with a whopping 95% at risk of extinction. Whether near or far, native or exotic, we believe in helping all animals at Currumbin Wildlife Sanctuary, and it all starts with education.
Small in size with a face that somewhat resembles an owl, these cheeky creatures have a cute snout, bright big eyes, a wet nose with pronounced nostrils and a stripy tail that screams "sass" when elevated. Like any nocturnal creature, these fabulously flirtatious creatures prance around at night swinging from tree to tree and enjoying all that the nightlife offers.
When hosting a dinner party, these highly social and carefree tree-climbers spend a large portion of their time scurrying for herbivore treats such as leaves, flowers, bark, and sap to present to their guests. When they travel, they do it only in style and in sync. Moving in groups called "troops", they point all of their tails in the air and in the direction they are moving to ensure everybody is in sight and remains together. Talk about a well-choreographed sequence!
Our charismatic, party-loving lemurs may just seem intriguing to look at, but actually, there is so much more we can appreciate about these frisky critters. The more we learn and understand, the more we are equipped to help this fascinating species. Here are ten interesting facts about the lovable lemurs.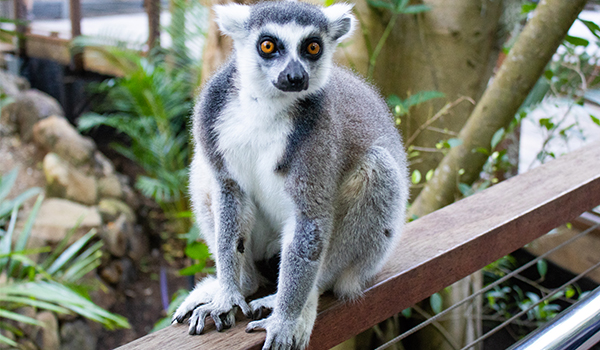 Home is Where the Heart Is
Apart from wildlife charities such as Currumbin Wildlife Sanctuary, who care for and home endangered animals such as lemurs, they are found only in Madagascar and parts of Mozambique. They live out their days frolicking in lush forests and enjoying the simple life.

There are over 100 species of Lemur
Yes, you read correctly! There are over 100 species of Lemurs in various shapes and sizes. No doubt a Lemur birthday party would be very expensive!
Who Run the World? Girls!
In the Lemur community, there are more females than males! #girlsclub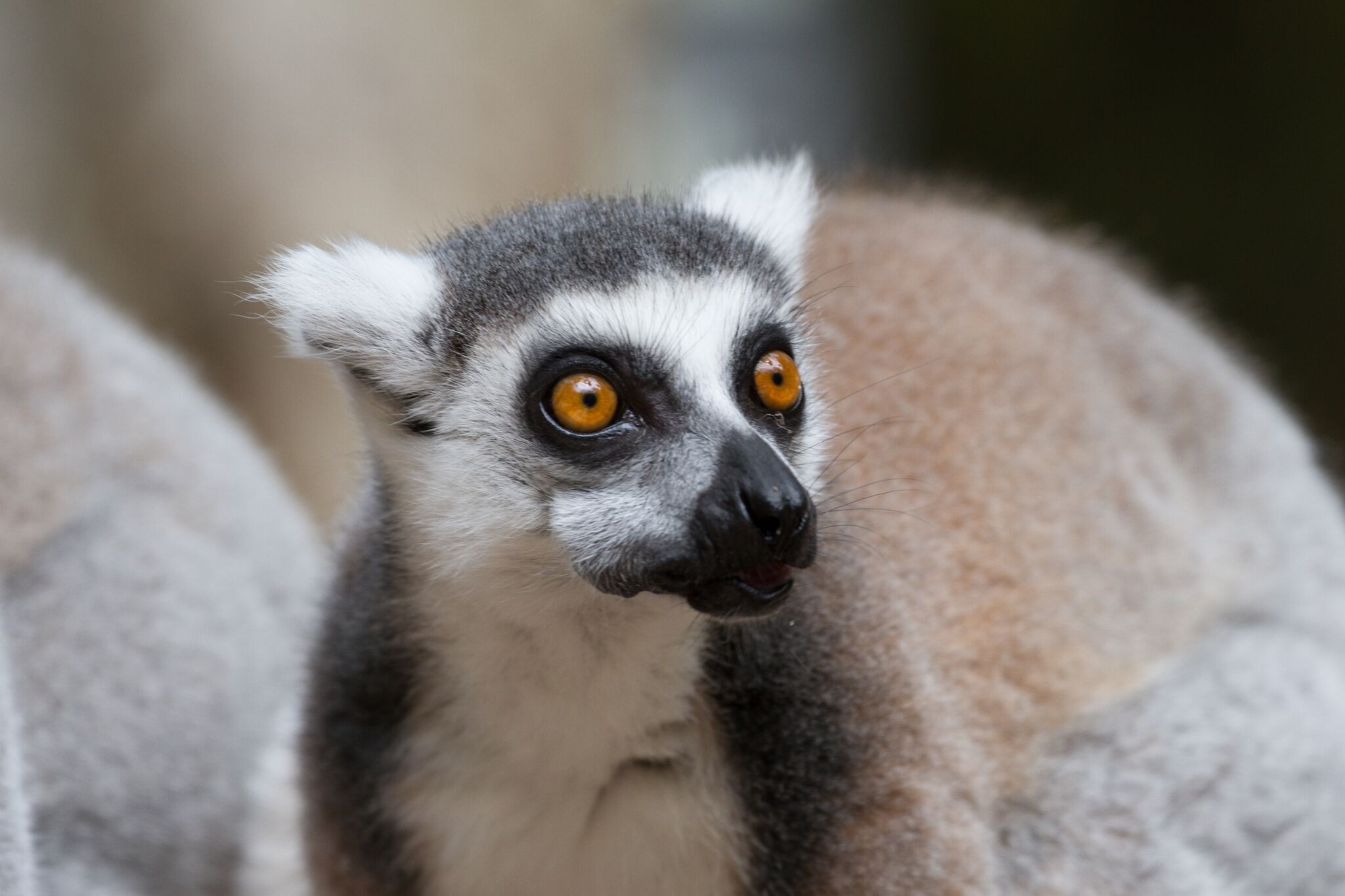 Micky Blue Eyes
Baby lemurs are born with bright, baby blues which makes them the only primates (other than human beings) to be gifted with such striking features.
Doctor Who?
Forget the Doctor, when wild lemurs are feeling under the weather they know exactly how to take care of themselves. Studies have indicated lemurs consume millipede secretions to self-medicate against medical concerns such as weight loss and itching.


It's Showtime!
Move over Delta Goodrum: Some lemurs are known to communicate by singing a capella. Others prefer to correspond with their stench!
Old Yet Wise
Lemurs are primates who initially stemmed from the Strepsirrhini group more than 63 million years ago. However, their existence in Madagascar has been well documented and their species is thought to have evolved 40 million years ago.
It's All in The Smell
It's not a case of spinning a bottle and kissing the nearest boy, mating in the Lemur world is about, who smells, wins! As a way of attracting the ladies, males spray their tails with secretions. The stronger the stench, the more appealing the male lemur.


Lemurs Mean Business
According to the San Diego Zoo, a female lemur experiences a gestation period of 102 to 170 days. Following this period, a lady lemur can give birth to up to six babies at a time.
Ladies of The Night
The name Lemur is actually Latin for "spirits of the night". With their love for the social life coupled with their vivacious personalities, this is certainly fitting!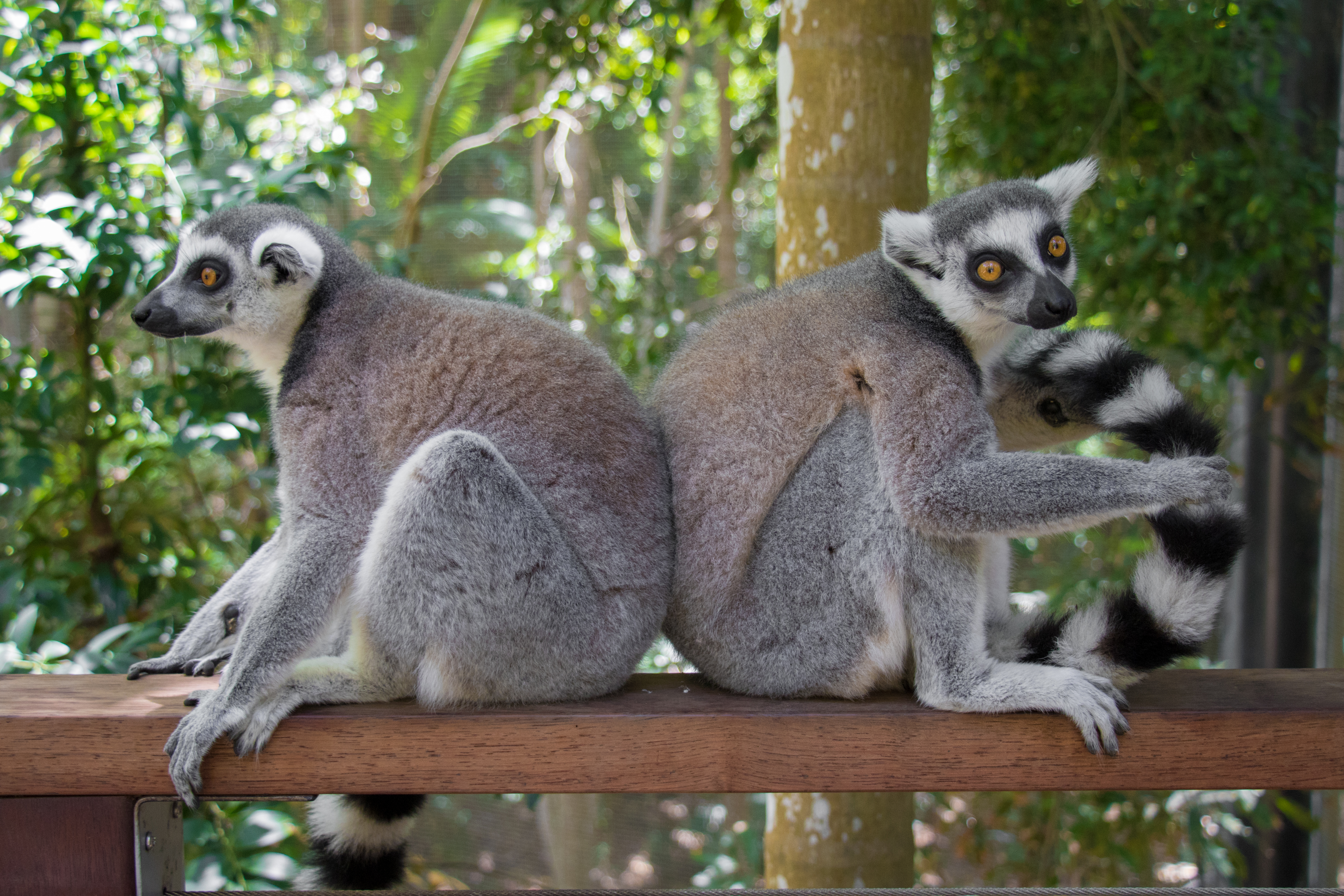 How Can We Help?
A sad reality we are faced with is that 103 of the 107 surviving species of Lemurs are threatened with extinction as a result of deforestation and hunting.
At Currumbin Wildlife Sanctuary, we are pro-actively doing what we can but we need your support to continue the mission. Helping us can positively impact the lovable Lemurs and there are a number of ways you can play your part.
Read about how you can help us make a difference and where your contributions go by checking out the Currumbin Wildlife Sanctuary's conservation page. Here, you're able to make tax-deductible donations and learn about our wildlife charities sixteen conservation projects.
Simply stopping by the sanctuary to say hello also benefits our furry, scaly and feathery companions as a portion of every ticket sold goes towards the wellbeing of the animals we nurture.