Published On: 19 Nov 2018
gIVE THE GIFT OF GIVING BACK
Gift memories and experiences at Currumbin Wildlife Sanctuary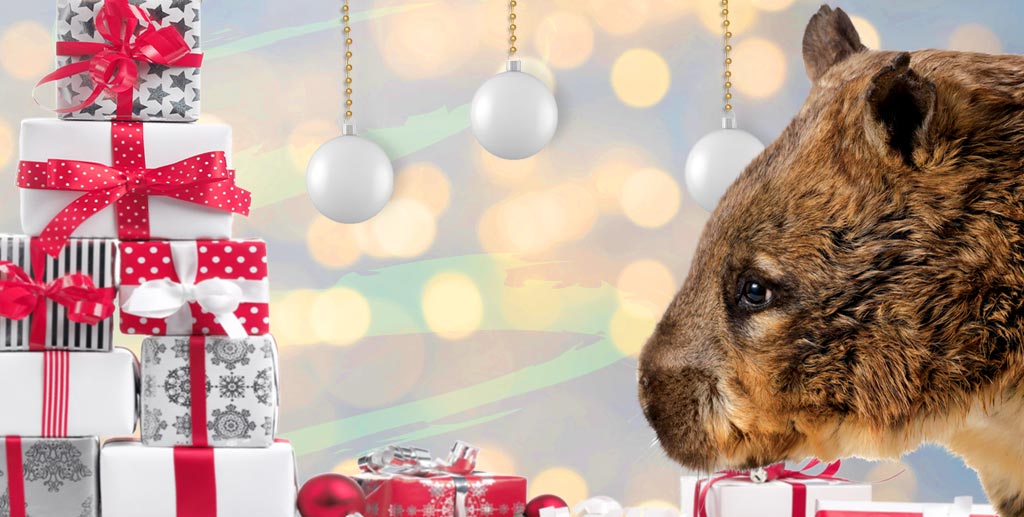 This Christmas gift your family, friends or business colleagues with something truly unique. At Currumbin Wildlife Sanctuary we have a range of gifts and experiences that are perfect for each of your family and friends and by simply buying one of these you would be supporting the work we do here at Currumbin Wildlife Sanctuary and Currumbin Wildlife Hospital.
Not many people know that koalas are listed as a vulnerable species here in Australia, but in our own Gold Coast backyard, there is a real threat they could face extinction. Over 450 koalas are brought to the hospital alongside the over 11,000 other injured animals annually. The Currumbin Wildlife Hospital is one of the busiest in the world and reliance on the goodwill of the community (especially during the giving season) is one of the most vital lifelines the animals have.

Annual membership
Education is one of the greatest gifts anyone can give or receive - so what better way to inspire the custodians of conservation (all of us) than with an opportunity to experience first hand the incredible wildlife at Currumbin Wildlife Sanctuary? With an annual pass from as little as $65 for a child or $229 per family (government concessions are also available), treat your loved ones to a visit to the Wildlife Sanctuary as many times as they wish..
A symbolic adoption is the perfect gift for anyone who cares about wildlife and there are a number of animals hoping to be adopted this Christmas, including the bashful Bilby ($50), the cutest little Echidnas ($100), adorable hairy-nosed Wombats ($150) and Koalas ($200). This symbolic adoption will be the gift that keeps giving all year long with updates on the animal throughout the year.
tree to me
For a Secret Santa gift at work, a gift for a special friend who appreciates the little things that matter, or as a stocking filler bursting with heart, $10 is all it takes to assist the Tree to Me Program. For the same cost as some fancy gift wrap, a box of chocolates or some ornaments for a Christmas tree - why not buy a real one? Your $10 will go towards helping plant eucalyptus trees in our plantation to ensure there are plentiful fresh leaves for our koala's in care to enjoy as their favourite Christmas lunch and throughout the year, too.
wildlife encounters
Additionally, a number of wildlife encounters are also available to give as the ultimate gift this Christmas. For the thrill seekers, there's the chance to feed the crocodiles or join marvellous Marrok, the alpine white dingo behind the scenes for an experience they will never forget. For those that prefer the smaller, cuddly creatures, how about a snuggle with a brushtail possum, a cuddle with a koala or be delighted by the inquisitive Cotton-top Tamarins. There are a number of encounters to choose from to suit every age, or why not join a Segway Tour, take on the high ropes course or go behind the scenes to visit the animal hospital to see for yourself the life saving work the team at Currumbin do every day.

walkways for wildlife - engraved paver
For a gift that will serve as a constant reminder of the contribution you and your giftee has made to wildlife conservation, a Walkways for Wildlife paver engraved with your chosen name will be installed on the pathway to the wildlife hospital. Imagine the surprise when your loved one sees their name on the path alongside a community of like-minded, wildlife enthusiasts… and at just $90 for a small paver and $350 for a large, this is a beautiful gift that will last a lifetime.
So many options, but if you cannot decide what your loved one might prefer, a gift certificate is always the perfect choice and there is an option to include a personalised message too!
While it takes a village to raise a child, in the case of our native animals, it takes a community with heart to ensure they can happily chalk up another Christmas. If you can donate or adopt, or would like to purchase a pass, animal encounter or a gift certificate, go to https://currumbinsanctuary.com.au/christmas to find out how your gift giving can help our furry, prickly, hairy and highly deserving friends this Christmas too.

GIFT NOW