Published On: 22 Oct 2021
Meet Nurse Mallory
Currumbin Wildlife Hospital is lucky to have a dedicated and highly respected team of wildlife veterinarians, nurses, support staff, volunteers, and wildlife carers. Home to trusted leaders in wildlife care, conservation, and research in Australia and around the world. Our world-class hospital enables our team to maintain further the current standard of care needed to support injured wildlife.
Introducing Vet Nurse Mallory Wilson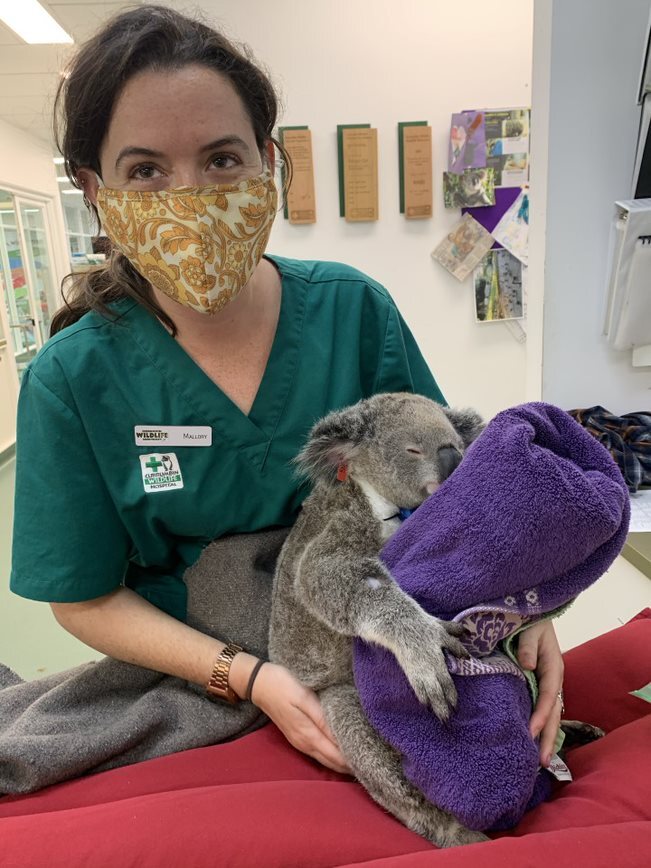 How long have you been at Currumbin Wildlife Hospital? I have been here for 2 years
What is your motivation to save wildlife? From a young age I wanted to help animals. As I grew up and learnt about the devastating loss of wildlife all over the world, I became passionate about wildlife conservation. To me, trying to fix the damage we have caused feels like the worthiest way to spend my life.
Qualifications: Bachelor of Science, majoring in Zoology and Ecology and a (Hons I) Certificate IV in Veterinary Nursing
What is your favourite wildlife species? It's hard to pick a favourite of course, but I do have a soft spot for echidnas and bandicoots – such resilient and unique creatures! Flying foxes are also one of my favourites, they get a bad rap but they're so beautiful up close and extremely intelligent.
Who has been your most memorable patient? I think it would have to be Cassidy, one of the koalas we are tracking for the chlamydia vaccine research project, who recently managed to slip both her tracking devices in one night. I don't think I will ever forget the all-night stakeout it took to get her back!