Published On: 22 Nov 2021
Meet Nurse Chiara
Currumbin Wildlife Hospital is lucky to have a dedicated and highly respected team of wildlife veterinarians, nurses, support staff, volunteers, and wildlife carers. Home to trusted leaders in wildlife care, conservation, and research in Australia and around the world. Our world-class hospital enables our team to maintain further the current standard of care needed to support injured wildlife.
Introducing Vet Nurse Chiara Faroni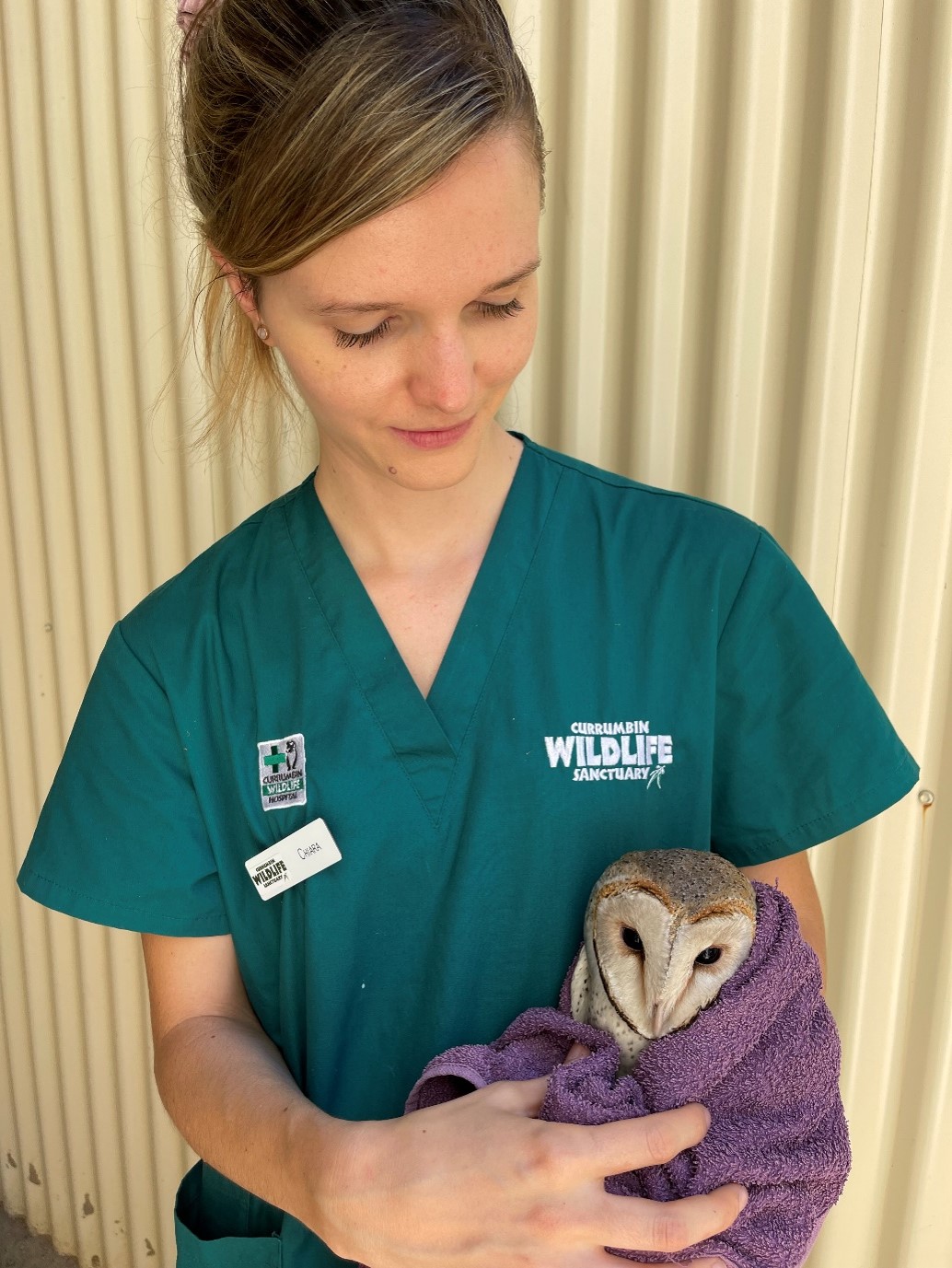 How long have you been at Currumbin Wildlife Hospital? I started my TAFE placement at the hospital in June 2019, but I've been employed since December 2020.
What is your motivation to save wildlife? Most of the wildlife patients that come in have been affected by us humans. Whether it's fishing hook injuries, motor vehicle impacts, or deforestation, we are responsible for their ill health. So, I strongly believe it's our responsibility to look after them as well.
Qualifications: Cert IV Veterinary Nursing.
What is your favourite wildlife species? Pelican.
Who has been your most memorable patient? It was a Koala named Chopper Reid. His hind limbs were paralysed due to a spinal trauma, and it took him months to recover. He was the loveliest patient and was always super keen on his medication, so much so that he would steal the syringe from your hand...It was extremely rewarding to see him make a huge improvement overtime - when he came in he could only lie flat on the ground and we had to hand feed him, towards the end of his stay at the hospital he was able to climb very well and self-feed. Stories like this are the reasons why I feel so proud of working here.