Published On: 29 Aug 2022
75th anniversary Charity Gala raises almost $200,000 for wildlife!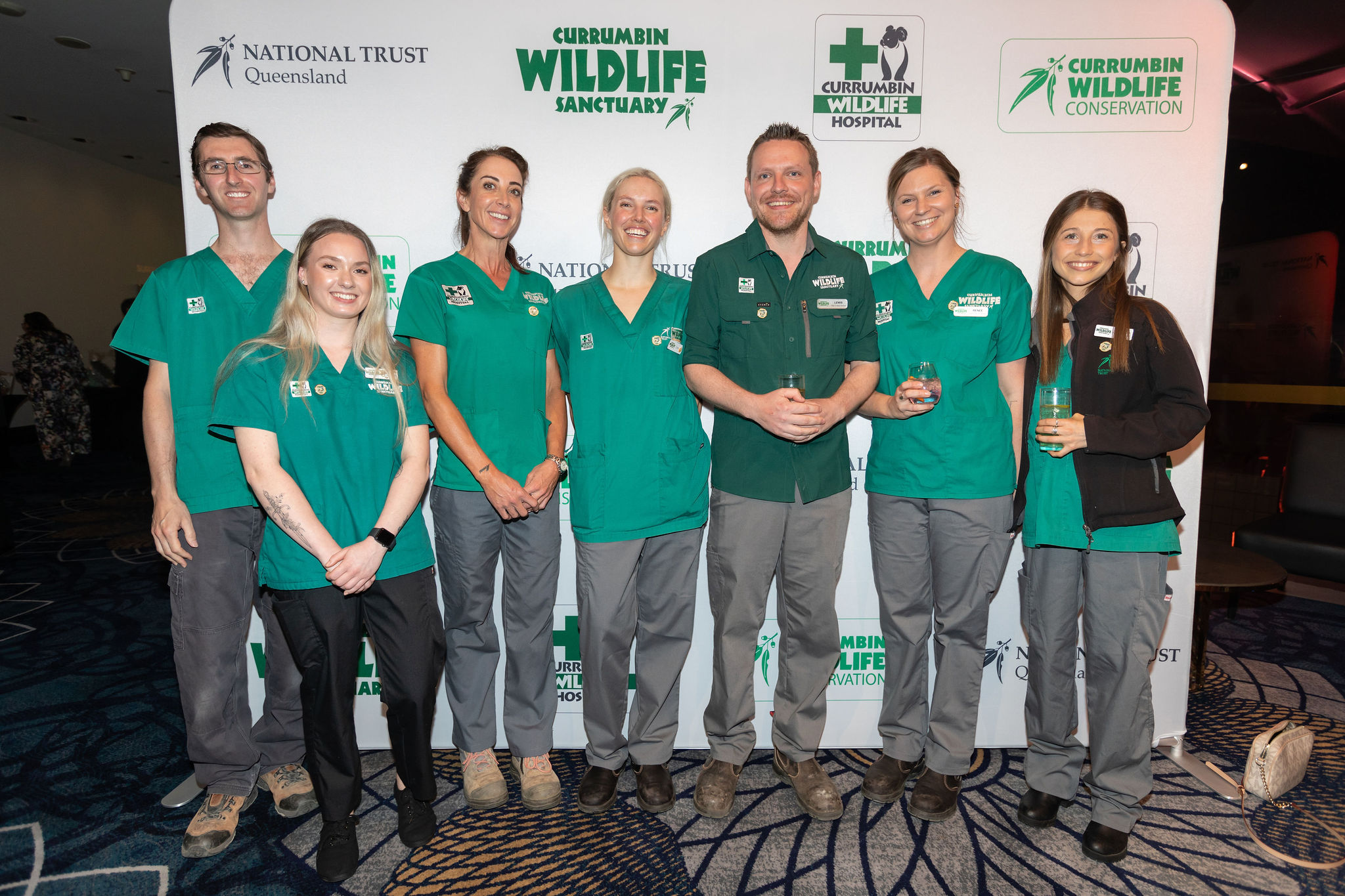 Together we raised almost $200,000 to save wildlife at the 75th Anniversary of Currumbin Wildlife Sanctuary. The funds will make an immediate difference to the powerful work of Currumbin Wildlife Conservation Programs and Currumbin Wildlife Hospital.
The Gala Dinner was held on Friday the 19th of August at The Star Gold Coast. It was a wonderful night reflecting on the history of Currumbin Wildlife Sanctuary while also taking leaps towards a stronger future for our wildlife.
Guests were invited to imagine a world where precious native wildlife are free from injury and disease, where Koalas are no longer endangered, and the list of threatened species is reducing rather than increasing every day.
We are truly grateful for the support and generosity of our community who banded together for wildlife! Thank you to all volunteers, prize donors and the incredibly talented performers and speakers.
It was brilliant to have the support of our generous Ambassadors, Corporate Partners and guests who celebrated with us on this historic night of fundraising.
Thank you to our Presenting Partners National Trust of Australia (Queensland) and The Star Gold Coast as well as our Platinum Event Sponsors SEE Group and Genergy.
This night will be remembered as a beautiful example of generous community support to save wildlife but there is still work to be done. We need more trees planted, we need to save more Koalas and we desperately need to protect our threatened species.
Since the gala, donations have fortunately continued and the urgently required Wish List items are still being purchased to make an immediate difference for wildlife and for the teams who save them.
You can save precious lives today by purchasing a Wish List item to be donated to Currumbin Wildlife Hospital & Currumbin Wildlife Conservation Programs.
By purchasing Wish List items to be donated, 100% of your donation is fully tax-deductible.
Currumbin Wildlife Hospital & Currumbin Wildlife Conservation teams know how to work together to save our native wildlife, but we need your help.

Currumbin Wildlife Sanctuary
From humble beginnings in 1947, founder Alex Griffiths, a beekeeper, flower grower, and environmentalist started feeding lorikeets to detract them from eating his gladioli, and the Currumbin Bird Sanctuary was born. Today, the Sanctuary is proud to be an award-winning world-class tourist attraction.
Currumbin Wildlife Hospital
Currumbin Wildlife Hospital first opened in 1989, to provide urgent care to Australian wildlife. Today, it's grown to be one of the busiest wildlife hospitals in the world, treating, rehabilitating, and releasing sick, injured, and orphaned native wildlife every day. This service is provided free of charge to the community.
Currumbin Wildlife Hospital is also leading the way with research and conservation programs, all with the same mission - to save our native wildlife.
Currumbin Wildlife Sanctuary Conservation Programs
Currumbin Wildlife Sanctuary is not only home to more than 900 animals but is also leading the way in conservation and education projects to help save a range of threatened and endangered species from extinction.
The next decade will be the critical period that will determine the viability of many endangered species from Eastern Bristle Birds and Tinker Frogs to the iconic Koala species.