Published On: 21 Nov 2022
Save Koalas at Currumbin this Christmas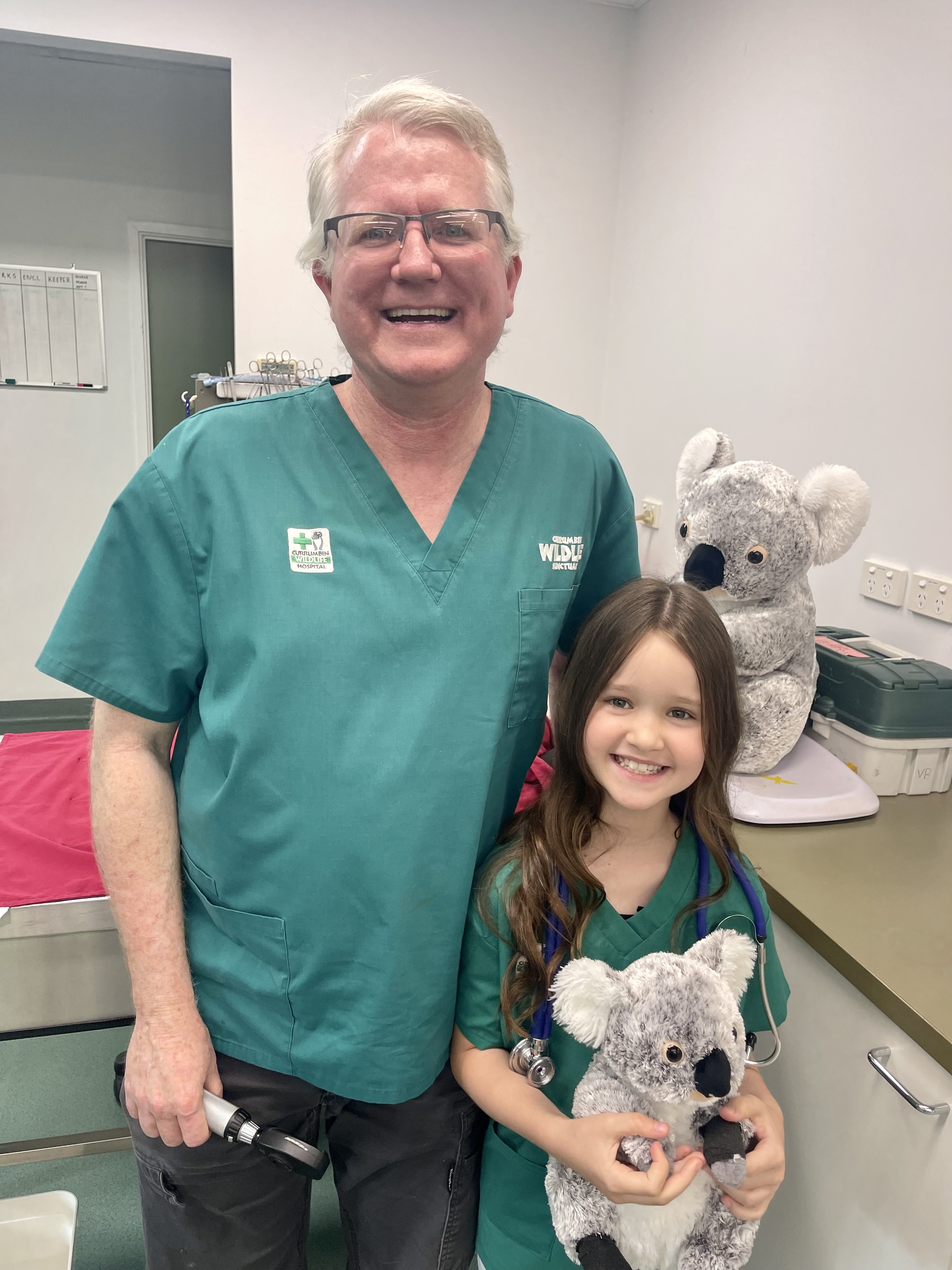 We're in a pivotal moment in history where we can save the Koala species. This Christmas our major focus is on research and disease prevention. We need to save endangered Koalas now.
Currumbin Wildlife Hospital knows how to save Koalas, but we need community support to carry out our mission. Senior Vet Dr Michael Pyne and Ambassador Molly Belle Wright are leading the way by encouraging people to support our research over Christmas.
Our vet team treat, rehabilitate and release almost 500 Koalas each year. Chlamydia is the leading cause of death and now our team is striving to put an end to this deadly disease.
Dr Pyne has been working closely with the Queensland University of Technology to develop and apply a vaccine to protect Koalas against chlamydia. Prevention is far better than cure when it comes to saving this iconic species.
It costs an average of $7000 and 6 weeks of treatment to save a Koala from chlamydia. This disease does not discriminate and can affect male, female, and infant Koala joeys. Chlamydia has damaging effects, including but not limited to blindness, infection, and infertility.
We're pleased to announce that our team is successfully tracking 29 Koalas in the wild and have vaccinated approximately 200 Koalas. We are thrilled that there are also eight joeys now involved in this Koala Chlamydia Vaccine Research Program.
We need your support to fund the remaining amount required for this Vaccine Program. We are proud to be taking massive action against disease on the world stage and invite you to help us rewrite history.