Compassionate Gift Giving: Adopt a Native Australian Animal for Christmas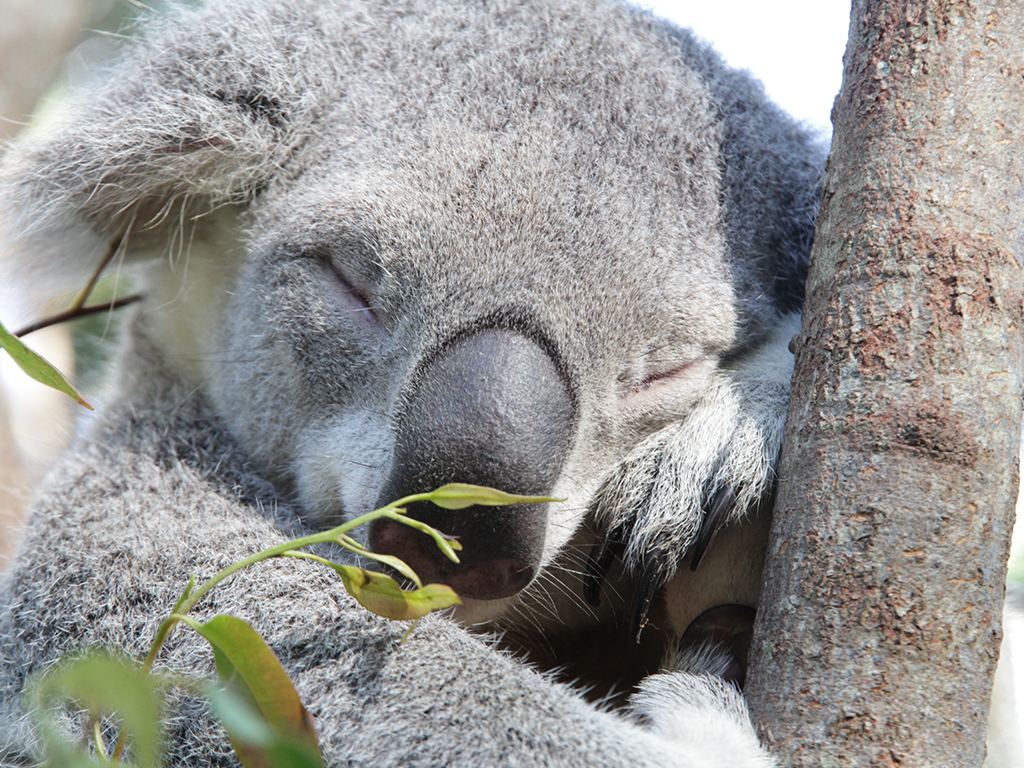 'Tis the season to spread the love, so why not give the gift that gives all year long? Make compassionate choices this Christmas with humane and ethical gifts for those you love most. You can offer something life-changing in the name of your loved one by purchasing a symbolic animal adoption. It's the kind of gift any animal lover will want to receive, and something you can feel warm and fuzzy about sending.
Currumbin Wildlife Sanctuary's 'Adopt an Animal' program is an initiative which supports our biosecurity efforts and continuity of care, including breeding and education programs for endangered native wildlife. It's easy to get into the holiday spirit knowing your contribution is supporting the ongoing conservation, welfare and release of our Aussie animals.
So choose kindly this gift-giving season with meaningful ways to show your family, friends and colleagues, not to mention our threatened furry friends, how much you care.
Big hearts can save our Bilby
Hearts will soar over the holiday season with great presents for even greater recipients – but there's no need to wait 'til Easter to acquaint yourself with our nation's beloved Greater Bilby. The Greater Bilby comes from a family of marsupials known as bandicoots – but sadly, they can at times become easy targets for predators, which is why their species remains under severe threat.1 You can commit to something small this Christmas to make a big difference in the ecology of these bilby babies.
Thinking outside the box for a gift this year will not only add value to the lives of your recipients and bilbies – but it will also help to lessen the environmental impact of mass production and consumption, which is often tied to commercial gift-giving.
Open up your heart to a bilby this Christmas by sponsoring a year's worth of conservation for $50.
The importance of Ethics for Echidnas
Have you ever wondered how an echidna got its spikes? It's no wonder images of baby echidnas (called puggles) have become an internet sensation in recent times. If you're still struggling to decide on the perfect gift, purchase some adoption papers for a Short-beaked Echidna. While the population of our prickly little friends isn't registered as critical on a widespread level, certain localised populations face major threats, and even extinction, due to motor vehicles and habitat destruction.2
Which is why you might want to think about sponsoring a spiny wildlife child in this spirit of giving, and invite your whole family to participate in an ethical Christmas gift exchange. These adorable animals will have hearts fluttering for months to come.
Spread the holiday cheer by supporting our Echidna breeding programs for $100.
Why Wombats need your Warmth
Did you know that when the Southern Hairy-nosed Wombat digs their burrow it offers an environment for other species and protects them from predators?3 Wombats everywhere, and other wildlife that rely on their sturdy neighbours, will greatly appreciate your love and affection this Christmas.
A great way to give back this Christmas is to provide some warmth and shelter for our noble Southern Hairy-nosed Wombat friends. These robust animals face an even hairier future, which is why our conservation efforts and fundraising is as critical as their endangerment. With risk factors, including their low breeding rate and the increased threat of starvation due to pasture competition from cattle and sheep, your holiday generosity will have real impact on their chance of survival as a species.4
For a donation of $150, you can give your loved one the gift of a year's worth of wombat love.
Spread some Koala Kindness
Ask any visitor to Australia what they plan to see and do during their stay and odds are a koala meet-and-greet is part and parcel of the Aussie tour. But our Eucalyptus-munching global treasure is under threat in some parts of Australia. This is largely due to habitat relocation to make way for land clearing and development, as well as attacks from domestic animals.
But home is important to us all, particularly over the Christmas period – and home trees are overwhelmingly important to koalas. They may even travel great distances after being relocated, attempting to cross busy roads, to return to their original environment.5
So grant a Christmas wish for a cuddly koala and make dreams come true for their future and for your animal activist friends, family and significant others. With the festive season fast approaching, what better way to embrace the spirit of giving than by protecting the livelihood of our Aussie icons.
Currumbin Wildlife Hospital would like to invite you to support our koala conservation and rehabilitation efforts by giving a $200 yearly donation.
It's easy to get caught in the frenzy that is Christmas shopping – so why not celebrate with something meaningful to give to those you love most, and for those whose population is under stress? Currumbin Wildlife Sanctuary has you (and Santa) covered for all your seasonal acts of kindness. Sponsor a wildlife child today!
Still can't decide? Check out these 12 Christmas Gift ideas for the wild at heart.
References
1. Moritz, C., Heideman, A., Geffen, E. and McRae, P., 1997. Genetic population structure of the greater bilby Macrotis lagotis, a marsupial in decline. Molecular Ecology, 6(10), pp.925-936.
2. Beard, L. and Grigg, G.C., 2000, January. Reproduction in the Short-beaked Echidna. In Proceedings of the Linnean Society of New South Wales (Vol. 122, pp. 89-99).
3. Finlayson, G.R., Shimmin, G.A., Temple-Smith, P.D., Handasyde, K.A. and Taggart, D.A., 2005. Burrow use and ranging behaviour of the southern hairy-nosed wombat (Lasiorhinus latifrons) in the Murraylands, South Australia. Journal of Zoology, 265(2), pp.189-200.
4. Tisdell, C. and Nantha, H.S., 2006. Comparison of funding and demand for the conservation of the charismatic koala with those for the critically endangered wombat Lasiorhinus krefftii. In Vertebrate Conservation and Biodiversity, pp. 435-455.
5. McAlpine, C., Rhodes, J., Peterson, A., Possingham, H., Callaghan, J., Curran, T., Mitchell, D. and Lunney, D., 2007. Planning guidelines for koala conservation and recovery: A guide to best planning practice.