Published On: 12 May 2023
National Volunteer Week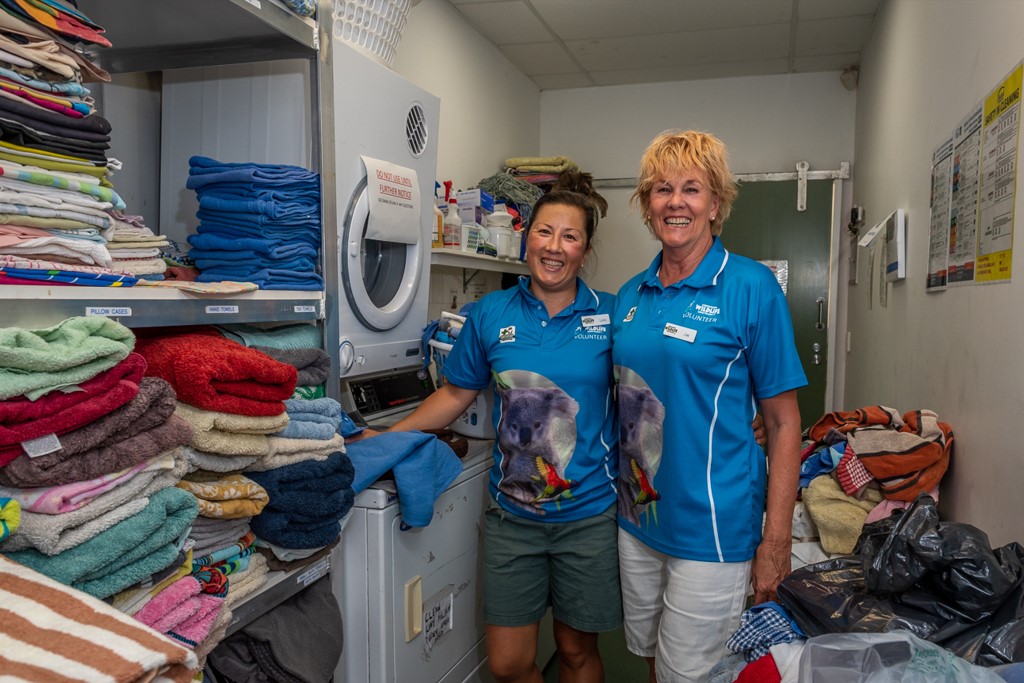 Volunteers are the heartbeat of Currumbin Wildlife Hospital. This week is National Volunteer Week and it is Australia's largest annual celebration of volunteering. We'd love to thank our volunteers for their dedication to our mission.
Last year, 166 Currumbin Wildlife Hospital volunteers worked 26,824 hours and spent over 24,000 hours on the phone. This loyal group of people also supported 2,067 rescues in our ambulances. Our volunteers keep our hospital doors open for more than 14,000 wildlife patients each year!
National Volunteer Week is a week-long celebration from 15-21 May and the theme for this year is 'The Change Makers'. The event recognises the vital support that millions of volunteers provide to their communities and encourages people to consider volunteering.
Volunteers are the lifeblood of Currumbin Wildlife Hospital and they work tirelessly driving our two ambulances, managing our reception, preparing food, and supporting our vet team across 8 volunteer roles. If you are looking for volunteering opportunities, please see the link below.
We are also extremely grateful for the volunteer carers in our region. The carers across multiple organisations donate their time to save 252 different species that enter through the doors of Currumbin Wildlife Hospital. Thank you for the sleepless nights and endless patience caring for our wildlife!
Join the Currumbin Wildlife Hospital Volunteers!