Published On: 22 Mar 2019
Things to pop on your southern Gold Coast to-do list
The charming southern Gold Coast has it all. Endless beaches, quiet swimming spots and some of the Gold Coast's best waves at Kirra, Snapper Rocks and Duranbah to catch, but did you know it also boasts some of the city's best places to stay, eat and play, too? If you're wondering what to do in Gold Coast with the family this season, here are our top six suggestions of things to do Gold Coast to get you started on your holiday planning.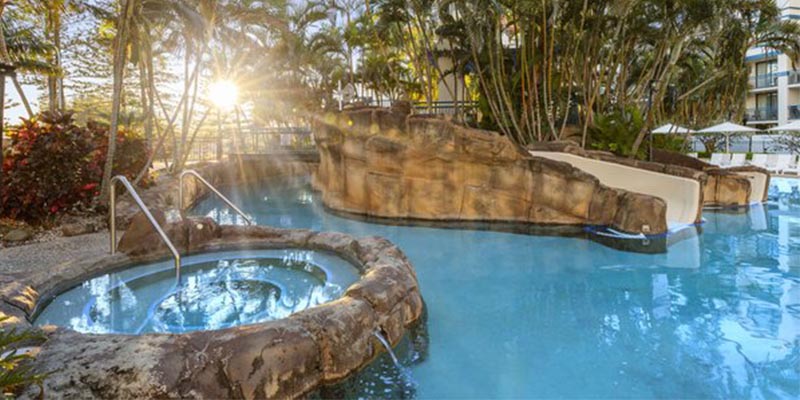 1. Stay
The Pink Hotel is part of the Gold Coast's retro revival and, apart from being very pink and located right across the road from popular Greenmount Beach in Coolangatta, it also has visitors swooning with a range of luxury suites, king rooms and one uber-cool artist suite. Some rooms come with a selection of vinyl records to play on your very own old-time player (it wasn't that long ago, right?) while the artist suite features a baby grand piano if you want to get all Elton John. The Pink Hotel opened in late 2018 and is already causing quite the candy pink stir as the place to stay on the southern Gold Coast.
If you're after apartment-style accommodation also within a stone's throw from the beach, Oaks Calypso Plaza presents as a kid-friendly resort in Coolangatta, complete with a massive lagoon pool, children's wading pool, water slide and plenty of space for mum and dad to stretch out in the sun, too. Apartments come in one and two bedroom configurations, and are complete with kitchen and laundry facilities – perfect for travelling tribes.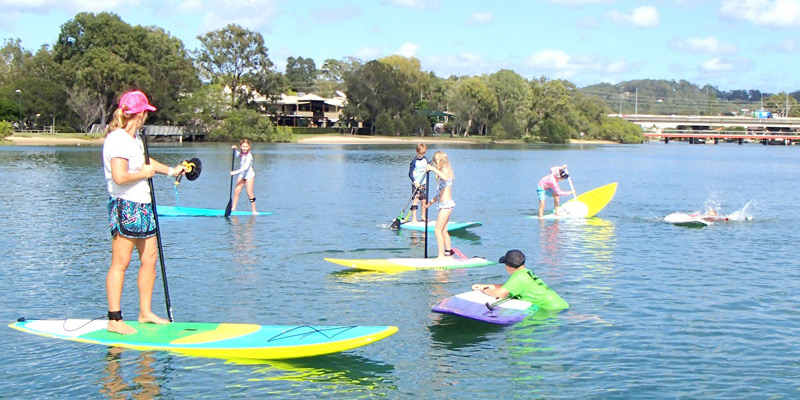 2. Do
SUP – but not as in "what's up", more so "Stand Up Paddle Board" – and in this neck of the woods, Currumbin Alley is the place to get your SUP on. Challenging balance wise, but thrilling to ride waves from a different vantage point of standing up, and for those that like to hone their bod on holidays - this is also one of the best core workouts you can sign up for. Hire a SUP for $10 an hour or do a 1.5hrs lesson/tour for $60 per person. Book through Alley Designs.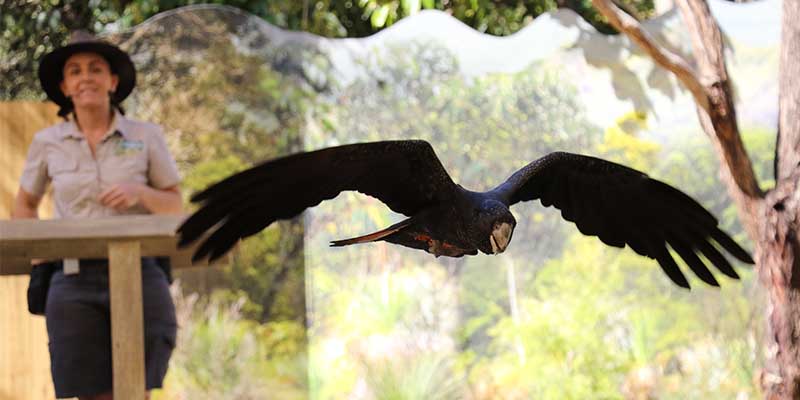 3. See
Another feather in the bow of a much-loved family favourite is our very own Currumbin Wildlife Sanctuary's brand new show- Wild Skies. Join our menagerie of native and exotic bird species as they take to the stage and skies to share unique stories and touch on ancient Dreamtime legend.

Feel the wind of their wings as they swoop down low across the audience, and get up close to one of the world's most impressive birds of prey - Wedge-tailed eagle. The kids will go wild at just how close they can get to all this soaring, flapping, beating and waddling fun, plus you might just be a little bit impressed too.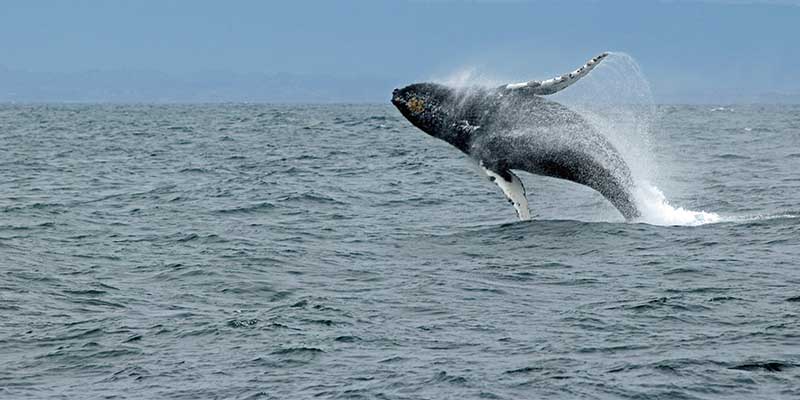 4. watch
The Queensland coast's whale highway is expected to be bumper to blubbery bumper this season, with a record number of humpback whales expected to be spotted during the annual whale migration from June through to November. Some say Queensland is where the whales chose to holiday - and who could blame them - the sun is shining and the water is warm, but babymooning is a thing too, with whales birthing their calves on route and little ones being taught their first life skills in the safety and comfort of warm waters. For this reason, Queensland is a great place to spot whales, particularly the Southern Gold Coast at Point Danger, as many cruise very close to the coast here, ensuring supreme visibility so you can easily watch these majestic creatures in the wild for free.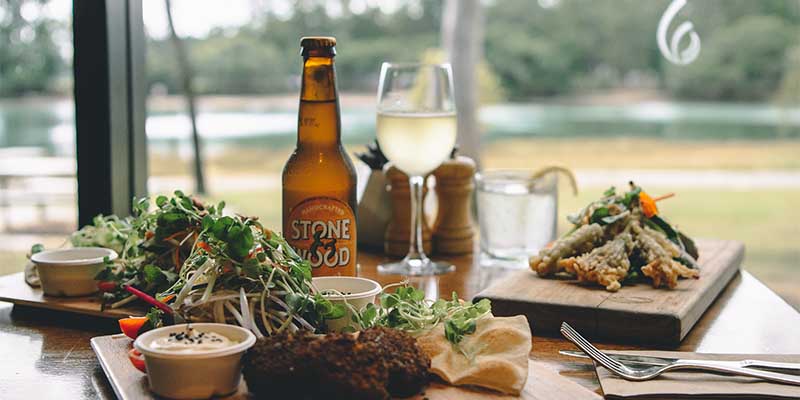 5. EAT
Did someone say pancakes? With all the salt air swirling around on the Gold Coast, you will wake up hungry, so fuel up with ALL day - ALL you can eat pancakes for $9.95 at Pancakes in Paradise Coolangatta.
Another local crowd-pleaser is the Currumbin RSL – perched on Currumbin Creek and offering alfresco style dining at any time of the day, this family-friendly eatery is sure to be a winner, with delicious and affordable pub-style meals served up in a relaxed setting, plus it boasts an onsite kids club – need we say more?
Later on, gather the fam and hit the The Collective at Palm Beach, another great option, with five independent kitchens serving communal tables so everyone can indulge in whatever takes their fancy – from dumplings to pizza, pasta to burgers or seafood to vegetarian. No one ever goes home disappointed or hungry here and with a motto of #bettertogether - it is the perfect place to kick back, enjoy and relax these holidays with your near and dear ones.

buy tickets today