Published On: 14 Jun 2023
Unique wild rescue Koala 'Bear' – will now call Currumbin Wildlife Sanctuary home!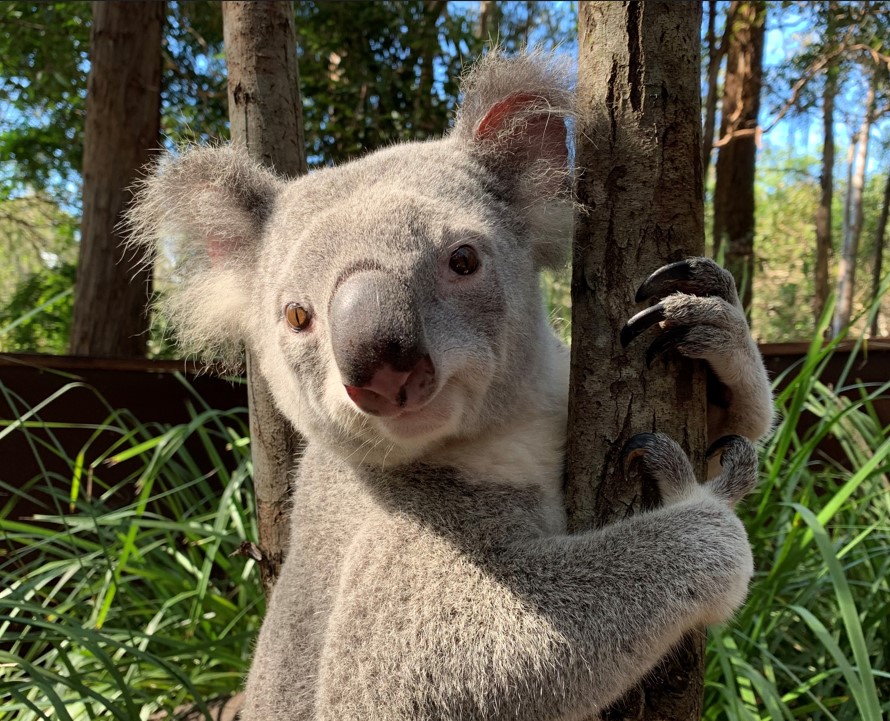 A young Koala will join the family at Currumbin Wildlife Sanctuary, after being found in the pouch of his deceased mother, who had been hit by a car.
Koalas are not bears! But this one might be an exception, after being officially named 'Bear'.
'Bear', who is now 5 years old, will be a very special new addition to the Currumbin Wildlife Sanctuary breeding program, as he comes from an isolated population of Koalas on North Stradbroke Island. His genetics are unique and will provide great breeding opportunities for the Koalas already calling the Sanctuary home.
"Ideally we try to release all wildlife back into the wild, but in a situation like this, Bear was not showing signs of being able to survive in the wild. He will be very well loved at Currumbin Wildlife Sanctuary and we look forward to hearing the little pitter patter of his joeys this breeding season." Koala specialist Currumbin Wildlife Sanctuary Sarah Eccleston.
Koalas are listed as endangered in Queensland. Currumbin Wildlife Sanctuary's Koala breeding program is leading the way to ensure the future of the species for generations to come.
For more information about Koala conservation at Currumbin Wildlife Sanctuary: