Published On: 15 Jan 2023
Flora Spotted in the Wild with a Bub of her Own!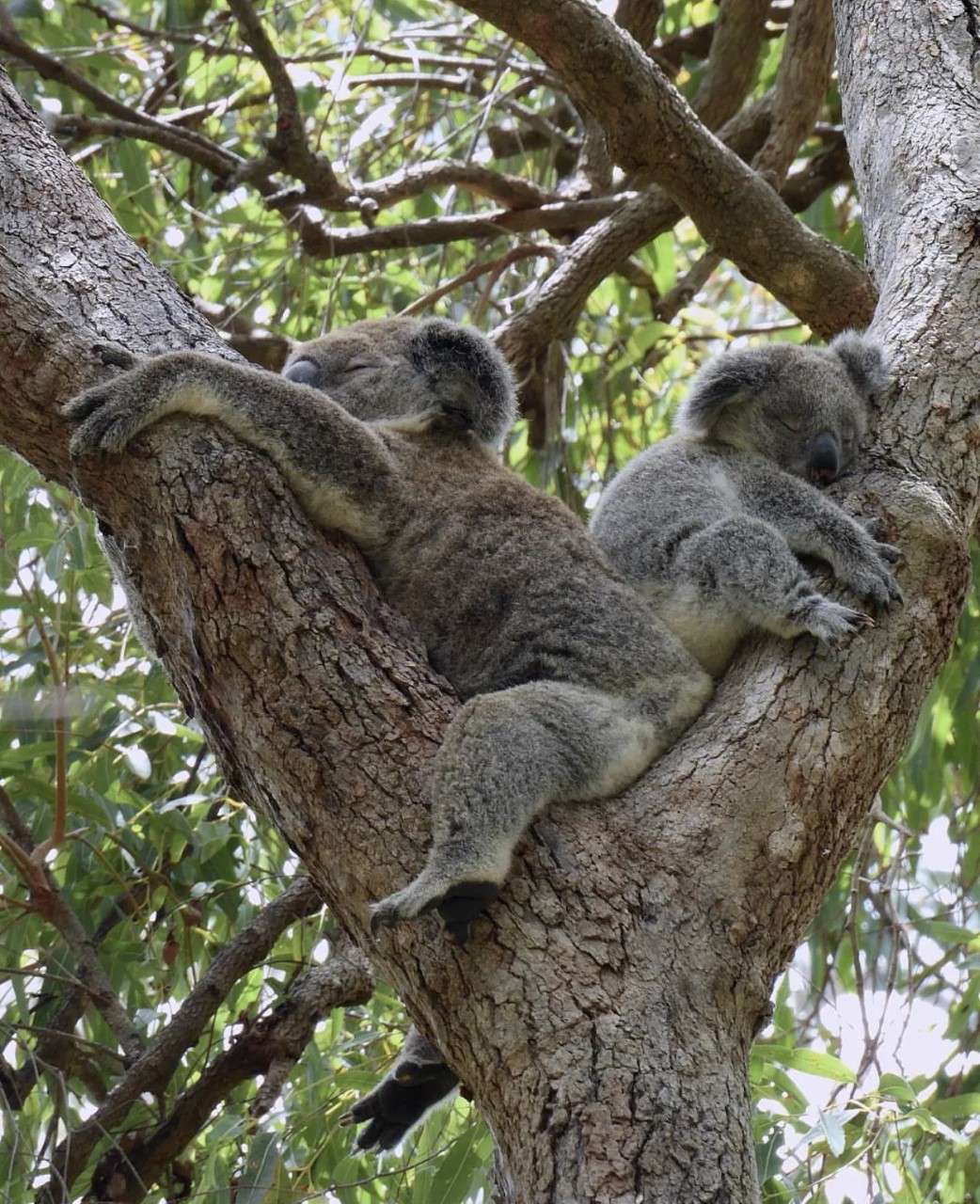 We are delighted to start the year with a success story! Flora the koala was spotted in the wild with her little koala joey. It's such a thrill to hear updates from the locals that keep an eye on patients after they've been released back into the wild.
Flora was originally admitted to Currumbin Wildlife Hospital because her Mum Athena was reported ill in the wild. Mum and bub were found on the ground in Arundel on the Gold Coast on the 21st of May, 2021. Poor Athena had conjunctivitis and suspected cystitis at the time of rescue.
After a complete medical workup at Currumbin Wildlife Hospital, it was confirmed that Mum Athena had chlamydia. Athena's conjunctivitis in her left eye was causing major eyesight problems as well. It's important that all joeys receive a health check too, especially because there is a risk the infant koala joey may also test positive to chlamydia.
Sadly, Athena passed away but we're so grateful that bub Flora was eventually released back into the wild. It was amazing to see photos of Flora with her bub sleeping in a tree fork at Coombabah Lake Conservation Park. Local photographer John Brandt was able to capture Flora & bub's slumber. Full circle moments like this fuel our vet staff and motivate people to support our mission to treat, rehabilitate and release wildlife.
Chlamydia is the leading cause of death in koalas at Currumbin Wildlife Hospital. It costs an average of $7000 and 6 weeks of treatment to save a koala from chlamydia. This disease does not discriminate and can affect male, female, and infant koala joeys. Chlamydia has damaging effects, including but not limited to blindness, infection, and infertility.
Our team is striving to put an end to this deadly disease. The Currumbin Wildlife Hospital team have now vaccinated 200 local koalas as part our Koala Chlamydia Vaccine Research Program, led by Senior Vet Dr Michael Pyne.
Dr Pyne has been working closely with the Queensland University of Technology to develop and apply a vaccine to protect Koalas against chlamydia.
Our vet team are successfully tracking 29 Koalas in the wild and there have been 12 joeys born to females that are part of the program. A sign of hope for the future of koalas!
We invite you to help us rewrite history and save the iconic koala species.