Published On: 22 Oct 2021
Meet Leela the Stick Insect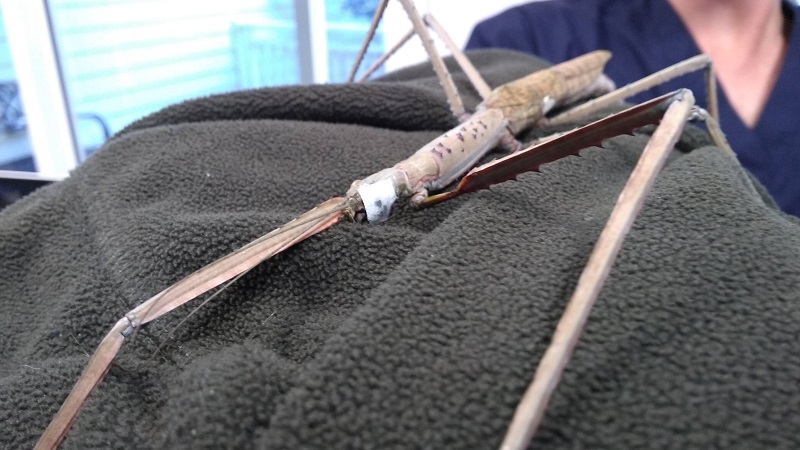 Leela the goliath stick insect with an eye patch, thanks to Dr Andrew Hill.
October saw an unusual patient of the month with 'Leela' the 50cm goliath stick insect admitted after she was attacked by a currawong bird which pecked her left eye. The insect had a very lucky escape and was left to die when she was rescued by a member of the public. Dr Andrew treated the stick insect like any other wildlife animal and placed a patch over her wounded eye, which was cleaned and changed every day she was rehabilitating. Leela made a full recovery after five days in rehabilitation and was released back into the wild for a second chance at life. Our dedicated team of vet staff treat a wide range of different species.
Although insects don't usually fall into this category and we don't encourage intervening with the natural food cycle, the story of Leela just shows the amazing efforts of our team to save Australian wildlife.

DONATE TODAY to help us continue our work in saving wildlife like Leela the Stick Insect