Published On: 21 Dec 2021
Meet Nurse Stephanie
Currumbin Wildlife Hospital is lucky to have a dedicated and highly respected team of wildlife veterinarians, nurses, support staff, volunteers, and wildlife carers. Home to trusted leaders in wildlife care, conservation, and research in Australia and around the world. Our world-class hospital enables our team to maintain further the current standard of care needed to support injured wildlife.
Introducing Vet Nurse Stephanie Pilgrim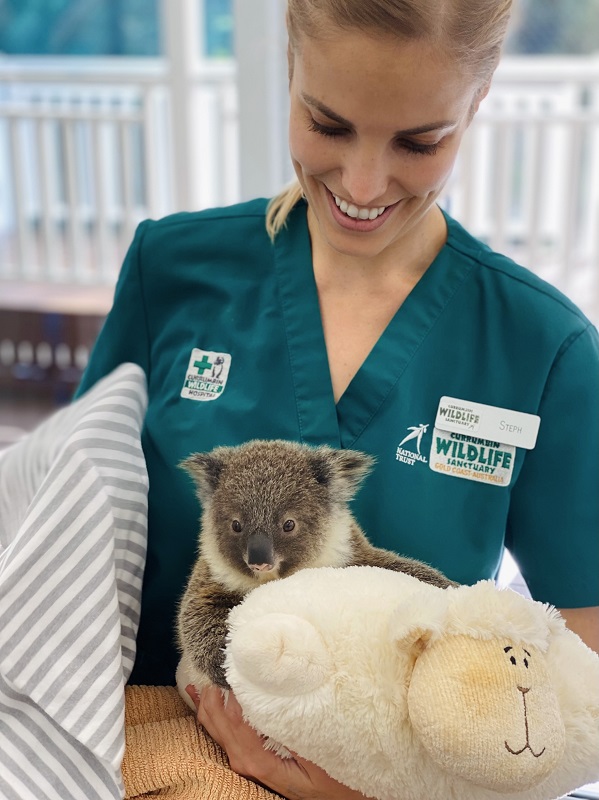 How long have you been at Currumbin Wildlife Hospital? Vet Nurse at Currumbin Wildlife Hospital since 2016 but volunteered at the hospital prior to that.
What is your motivation to save wildlife? 90% of the animals that are admitted to the hospital come in because of human activity, so we have a responsibility to help them.
Qualifications: Certificate IV in Veterinary Nursing (wildlife stream) at North Coast TAFE
What is your favourite wildlife species? Black flying foxes – they're just like puppies!
Who has been your most memorable patient? My first ever eastern brown snake tubing. He was caught in fruit netting.