Published On: 20 Mar 2023
Protect Wildlife in our Waterways!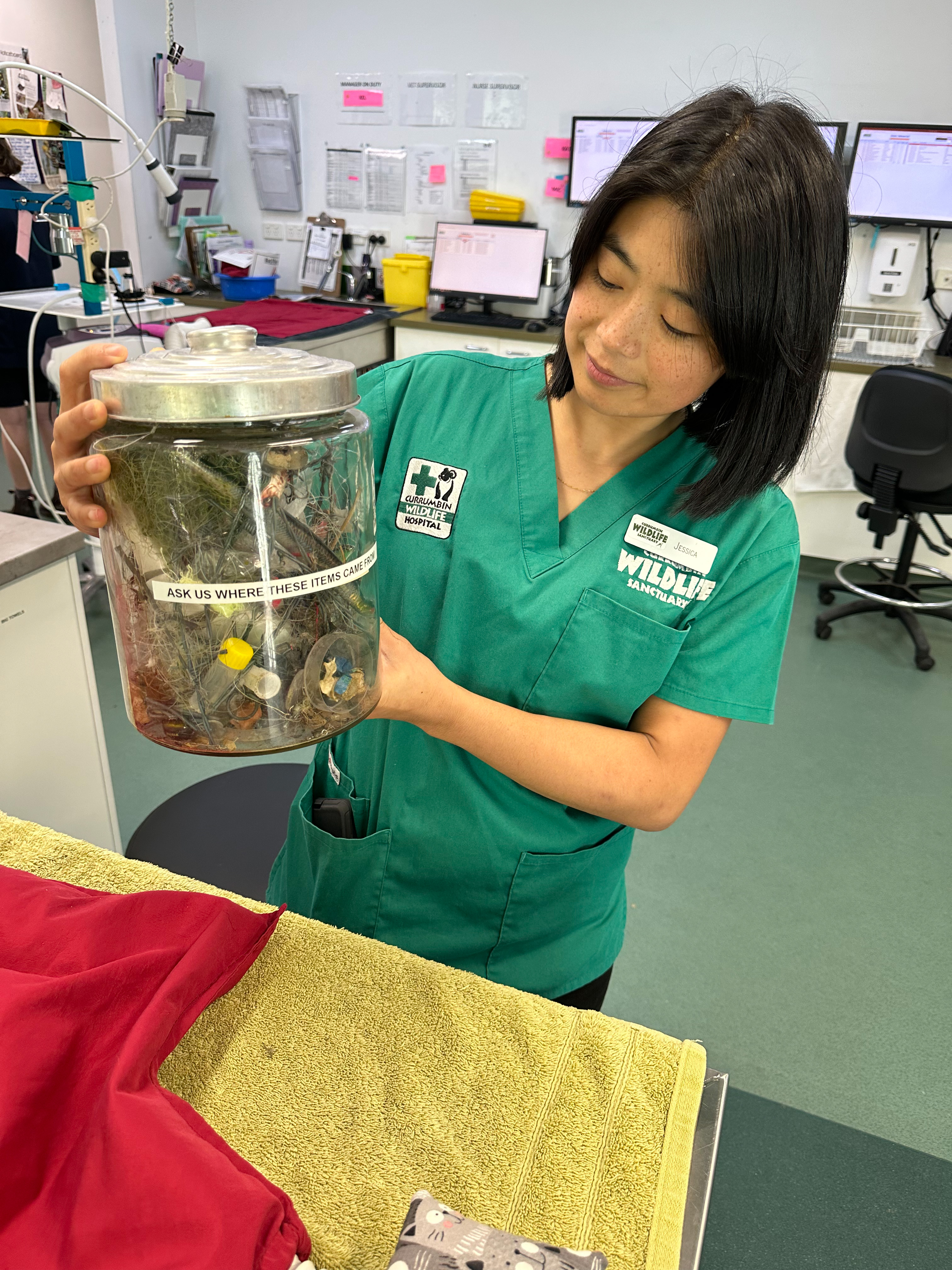 Currumbin Wildlife Hospital is overwhelmed with waterbirds and turtles affected by hook & plastic injuries every holiday season. These patients have either ingested hooks and plastics or have become entangled in fishing line. Rehab for these patients can take months and is a very painful experience for our wildlife.
With the Easter holidays coming up, we're aware that people spend more time outside boating and fishing. Please join our mission to save wildlife in our waterways. Education is paramount so please share these messages with your friends.
Simple actions:
Dispose of your rubbish correctly
Don't feed birds while fishing as it encourages them to hang around and increases their chances of being caught in lines or swallowing hooks
Don't cast your line near birds
Safely pick up discarded fishing hooks and lines when you see them
If wildlife is hooked or entangled, don't cut the line
If you see an animal with a fishing hook or line injury, immediately seek help by calling Currumbin Wildlife Hospital on (07) 5534 0813 or your local wildlife organisation
Injuries from discarded fishing line and hooks are a death trap for wildlife. The patients that are fortunate enough to be rescued require expensive treatment and rehabilitation at Currumbin Wildlife Hospital.
For example, the cost of removing a hook from a pelican's stomach is $3000. Patients suffer severe trauma from hooks, and it can be a slow and painful death in the wild without our help. It is important to keep an eye on our precious wildlife and protect these animals from human impact.
It's essential to share these messages with your family and friends. Education can reduce unnecessary suffering while also taking the pressure off our vet team who deal with these trauma cases every day. Help us save wildlife from suffering by donating today.