Published On: 19 Dec 2020
Travel to prehistoric Lost Valley with epic new augmented reality game
Imagine travelling millions of years back in time, snapping up-close photos of awesome alligators, slithering snakes and dangerous dinosaurs! Enter an incredible world of augmented reality using the new Lost Valley Game, free with the Currumbin Wildlife Sanctuary app.
In a game perfect for tech-savvy tweens, the lost world of Gondwana is all around you as you search Lost Valley's stunning rainforest to find and photograph 11 hidden virtual creatures. Make sure you track them all down! See how your pictures rank for creativity, then store and share them with your friends!
The virtual world and reality intertwine as you explore Lost Valley! Meet unique, real-life species including furry Red Pandas, cheeky Cotton-top tamarins, chilled-out Capybaras, a Green Iguana and curious free-flying birds. They live alongside vibrant flamingos, ferocious dinosaurs and many other animals, who can only be spotted using the game. You never know what you'll find next!
Learning has never been more epic, with the prehistoric world at your fingertips! Tracing the footprints of dinosaurs, explore five acres of stunning rainforest. Experience life on Gondwana before it split, forming present-day Australia as well as other continents around the world such as Africa, South America and Antarctica. One of the largest free-flight walk-in aviaries in the Southern Hemisphere, Lost Valley is home to more than 300 species of unique flora and fauna, making it Currumbin Wildlife Sanctuary's biggest attraction yet.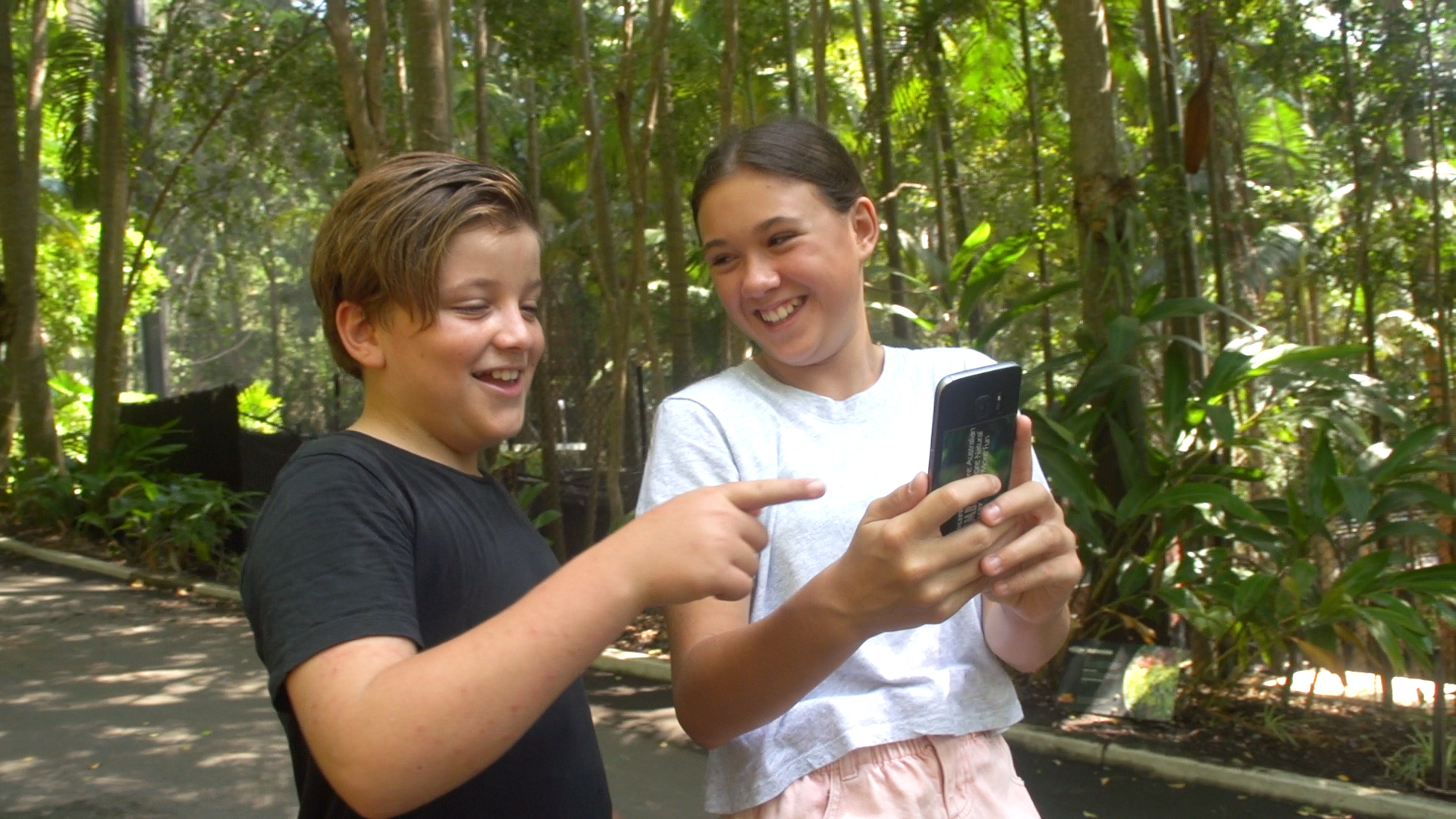 Come face-to-beak with Eclectus Parrots, Moluccan Red Lories, Black-capped Lories, Satin Bowerbirds, Emerald Doves, Chiming Wedgebills, Golden Pheasants and Mandarin Ducks. Run free with friendly Ring-tailed Lemurs and marvel at the obscure beauty of exotic reptiles.
Currumbin Wildlife Sanctuary's app is great for grown-ups, too. Stress less by using our interactive map to easily plan out and track your day. Photograph your favourite animals and log your favourite facts to share with family and friends later. Build a schedule by picking out the performances and displays you'd like to see and receive push notifications that will remind you when it's showtime!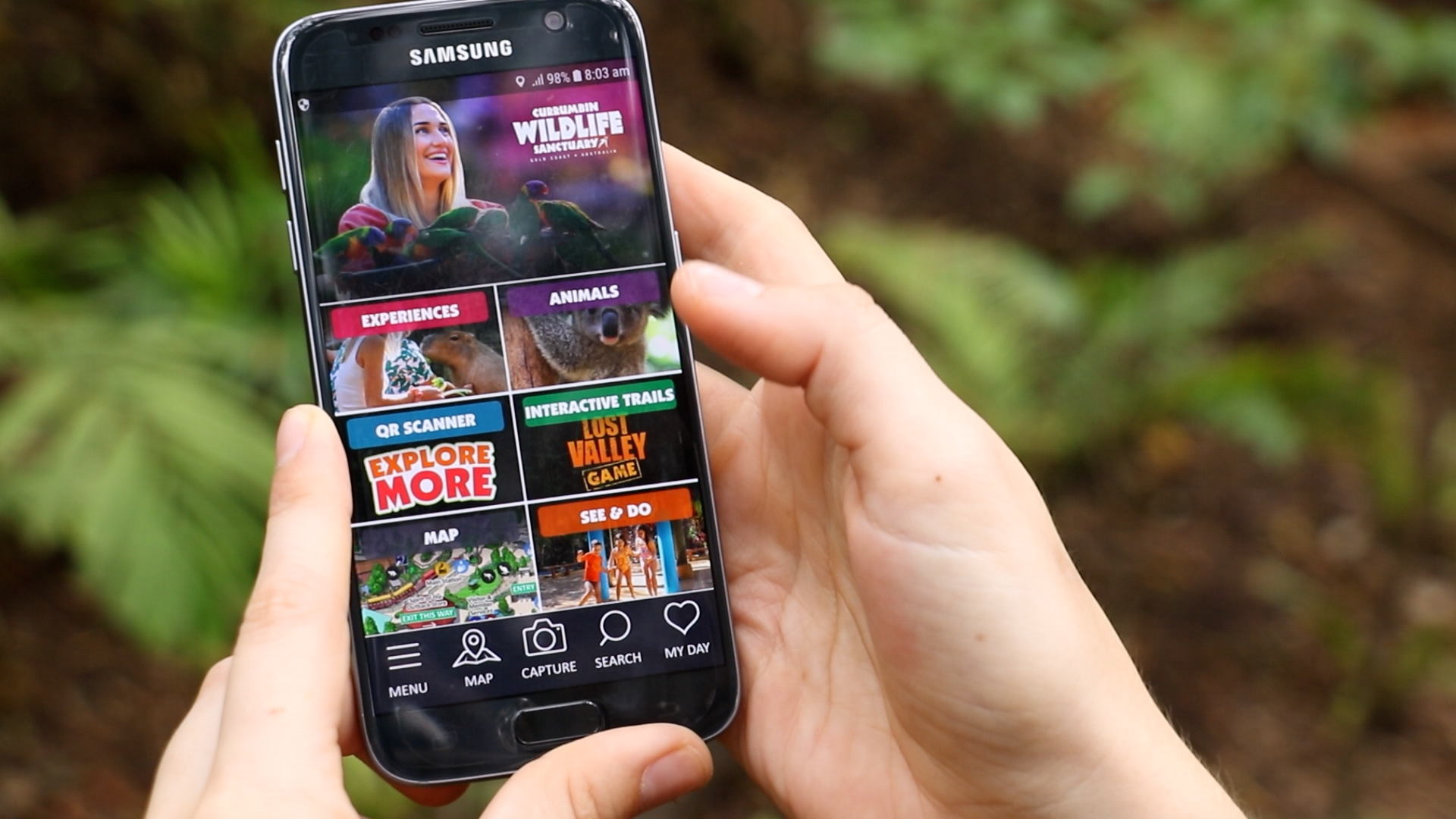 Download Currumbin Wildlife Sanctuary's app for free before your visit to get the most out of your day with us. Wild adventure is in your hands!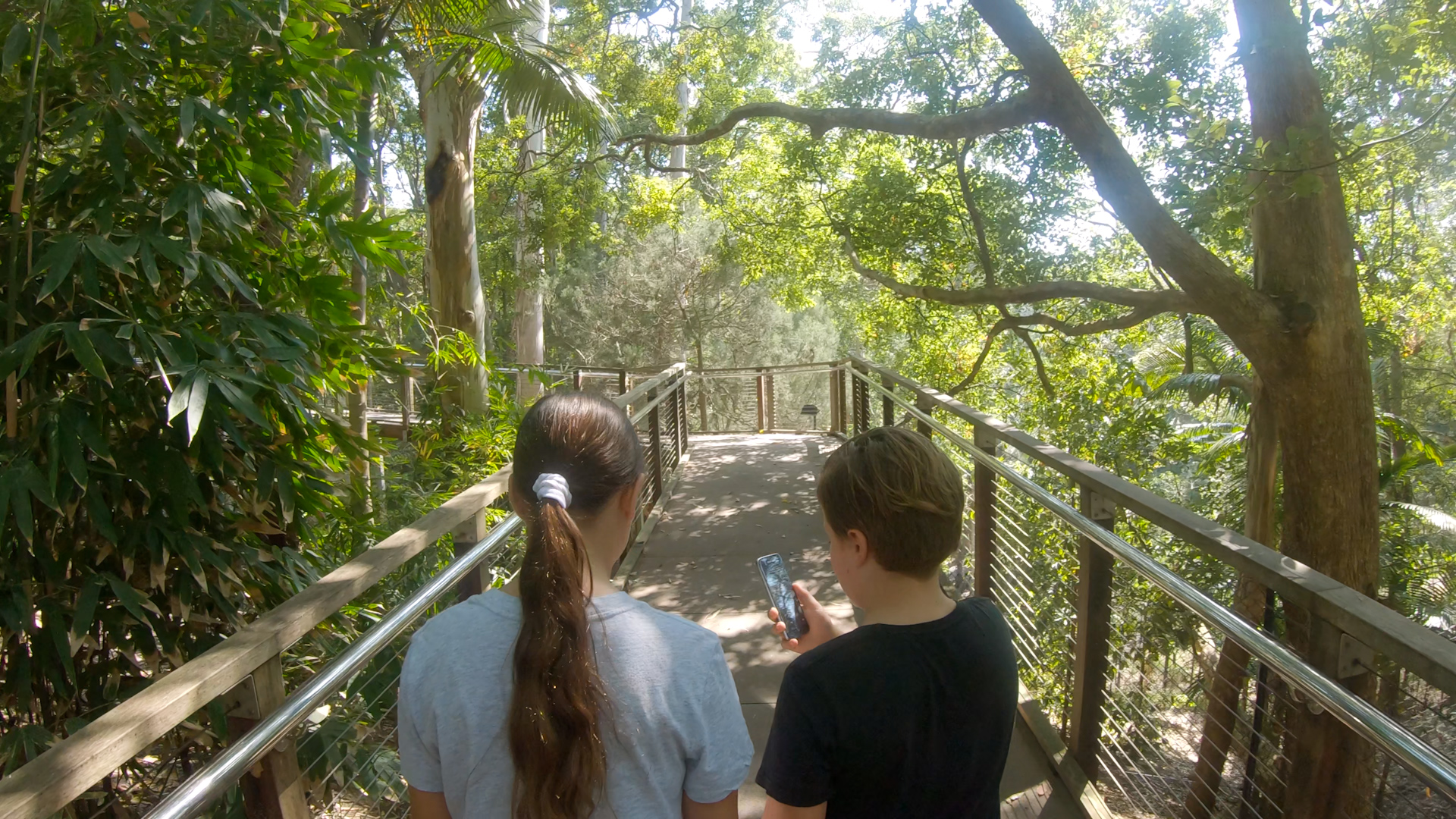 buy tickets today