Published On: 15 Sep 2021
Meet Poseidon the Powerful Owl
Poseidon, the Powerful Owl, was rescued in June by WIRES x CWH emergency responder Amy Wregg. Poseidon had sustained a wing fracture after a vehicle strike. Dr Tina Tugwell performed a surgical repair of the fracture, placing a metal pin in the broken bone to align the fracture. After months in rehabilitation, Poseidon was finally strong enough to be released back to the wild.
Poseidon had an extraordinary release as the rescuer, vet, and rehab nurse united to share this special moment.
Did you know? The Powerful Owl is the largest in Australasia.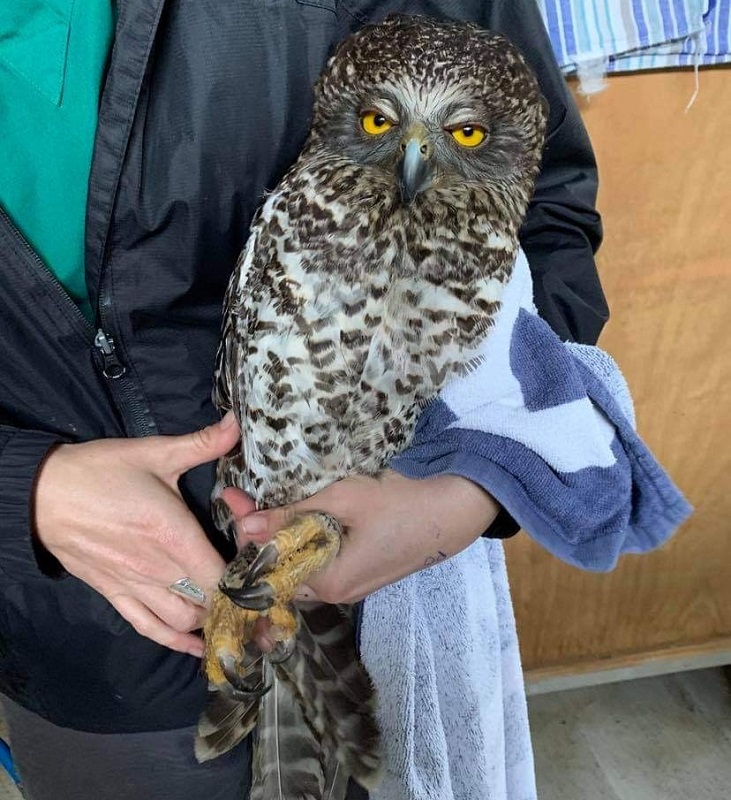 Poseidon recovering from the anaesthetic