Published On: 19 Aug 2021
Meet Nurse Polly
Currumbin Wildlife Hospital is lucky to have a dedicated and highly respected team of wildlife veterinarians, nurses, support staff, volunteers, and wildlife carers. Home to trusted leaders in wildlife care, conservation, and research in Australia and around the world. Our world-class hospital enables our team to maintain further the current standard of care needed to support injured wildlife.
Introducing Vet Nurse Polly Elias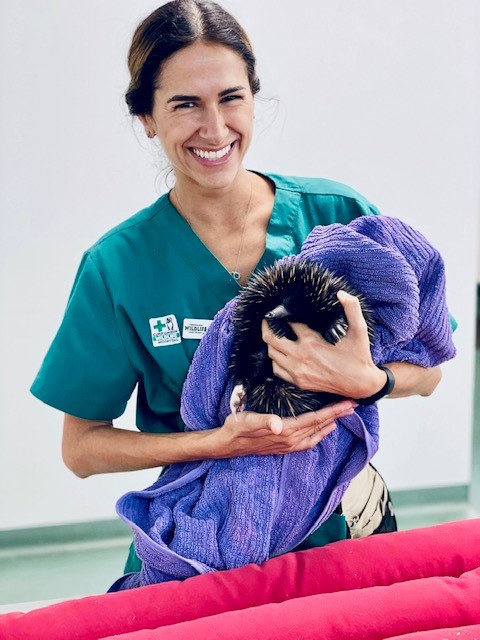 How long have you been at Currumbin Wildlife Hospital? I started volunteering in the hospital and Sanctuary in 2019 and started working in December 2020.
What is your motivation to save wildlife? I grew up in Brazil, and wildlife was a big part of my upbringing. I was always passionate about saving animal lives in general. I had direct contact with conservation and zoo programs and was inspired by watching National Geographic videos.
Qualifications: Certificate IV in Veterinary Nursing
What is your favourite wildlife species? Short Beaked Echidnas. They melt my heart!
Who has been your most memorable patient? Riffy the Koala. I think he won all (vet staff) of our hearts.