Published On: 24 May 2018
The Gold Coast's best activities for the winter school holidays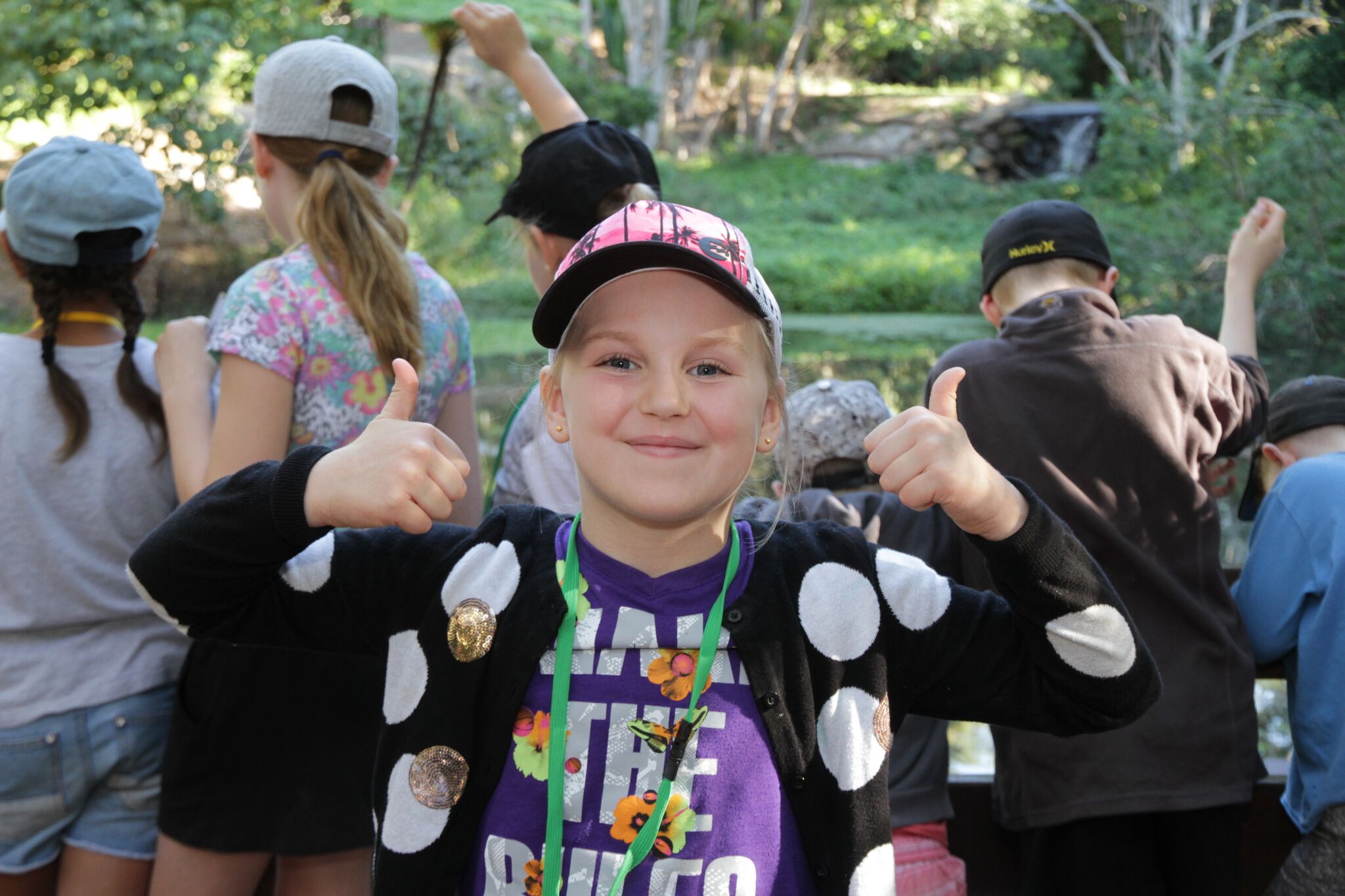 Attention parents: in case you've haven't noticed, the chilly season is already upon us—and it's more than likely we'll be spending a lot more time indoors (binge watching Netflix whilst devouring our UberEats spread) over the next couple of months. But cooping yourselves up with the kids over the school holidays is a recipe for disaster (let alone cabin fever), and the only cure will be to get yourselves out of the house.
Winter isn't so bad if you're a Gold Coaster. In fact, it's a quieter and less expensive time to entertain the little ones, work up a sweat, or to simply enjoy the clear blue skies and all-year-round sunshine. So, it's time to put on your wooly warmers and explore all the Gold Coast has to offer over the winter school holidays.
1. Leap out of bed for whale watching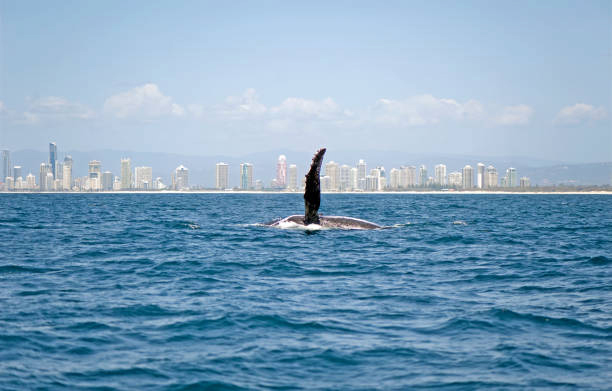 Hop on a boat from the Gold Coast seaway and witness the surfacing behaviour of these majestic mammals as they breach like spectacular acrobats out to sea. Thousands of humpback whales will grace the eastern coastlines this winter, and many will use the Gold Coast bay as a stop over during their long, annual migration from Antarctica. This cooler, dry season makes for the perfect whale watching conditions—and what better way to get the whole family out of the house than by leaving the mainland all together?
2. Enjoy a real winter on an ice rink
Put hibernation on hold and head to Gold Coast Iceland to add some magic to your run-of-the-mill winter's day. That's right—in case you didn't know, there's an ice rink for Gold Coasters—and its establishment is almost as iconic as some of the city's beachside attractions. And yet, for a kid growing up on the Gold Coast, a visit to the ice rink is the ultimate fairytale experience. So forget the bathers, grab a coat, strap on a pair of skates and let the kiddies circle the rink to their heart's content.
3. Embark on a Springbrook rainforest walk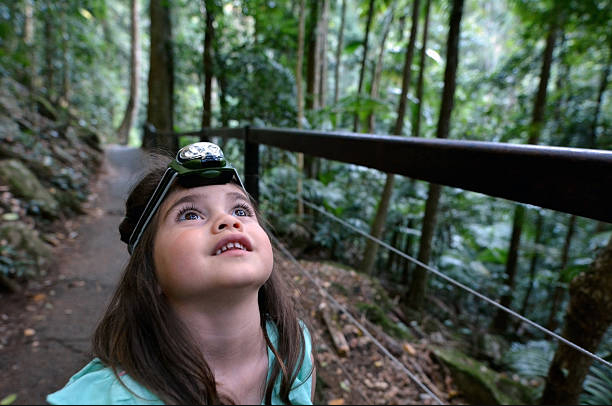 Prevent winter's "couch potato syndrome" and say "yes" to motivation with an uplifting rainforest stint the whole family can enjoy. Pack some lunch and head to one of many Springbrook National Park circuits to boost circulation and burn some of those winter energy stores. Make your descent from breathtaking plateau views, to the creeks and waterfalls that grace the canyon floor.
What's more is you don't need to be a fitness fiend to complete this circuit—the perfect way for cabin feverish kids to get their bodies moving! And parents will appreciate the peace and quiet of the Hinterland backdrop, as they inhale and exhale the crisp mountain air.
4. Walk The Pirate Island Park Plank
Argh, me hearties, here be treasure! Take a stroll up the road from the Sanctuary and you'll find the cap'n of all Gold Coast parks, Palm Beach Parklands. This themed playground/pirate ship is a family favourite, and in the winter months it's a peaceful place to set up a picnic for the day (while the kids exert all of their energy). But if you'd prefer to sip on a warm cuppa the onsite Dune Cafe has you covered!
5. Visit our furry friends at the Sanctuary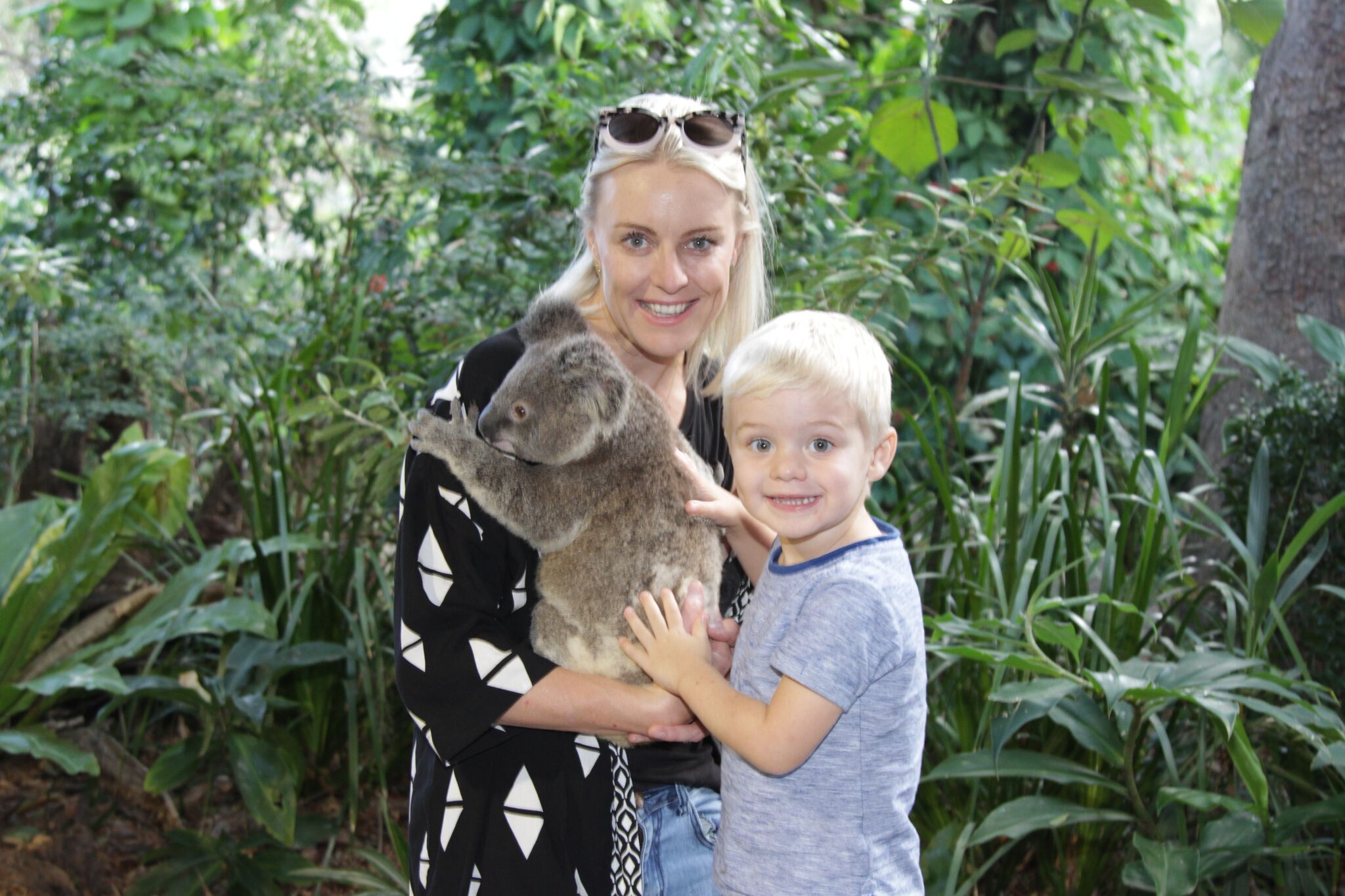 Beat the winter blues with a wild and action-packed adventure at our very own Currumbin Wildlife Sanctuary. There's a decent amount of shade in this next of the woods (the park is surrounded by a myriad of lush trees), so don't forget to bring a jacket or cardigan to combat those cooler months.
Start your day right with a hot cup of coffee whilst watching the kids feed the famous rainbow lorikeets. Youngsters will no doubt want to board the train and make their way over to Wild Island—a themed adventure playground with sculpts of Australian wildlife and natural features. And seeing as you're there—why not snuggle up to a warm and fuzzy koala?

6. Become 'Nearly a Vet'
This June, Currumbin Wildlife Sanctuary will play host to the 'Nearly a Vet' Convention for ambitious little animal lovers. Join Rebecca Johnson, author of the bestselling 'Juliet – Nearly a Vet' series and the winner of the 2015 Prime Minister's Prize for Teaching Primary School Science, and other "nearly vets" to learn the ropes of being a grown up vet. Visit our event page for more details!