Have you ever wondered what it would be like to meet a quirky Muttaburrasaurus, an enormous Austrosaurus or a fierce Velociraptor?
Introducing Currumbin Wildlife Sanctuary's Extinction Trail!
Travel back to a time when dinosaurs and megafauna ruled the earth and explore life on our planet long before the evolution of humans!
You'll come face-to-face with these giants as you explore the Mesozoic Era, between 245 and 66 million years ago.
Learn how they lived, how the earth changed during this time period and what was behind the mass extinction that wiped out three quarters of the earth's plant and animal species.
The breathtaking, permanent Extinction Trail is free with the price of admission to Currumbin Wildlife Sanctuary.
Extinction Trail received grant funding via Destination Gold Coast from the Australian Government, under the Recovery for Regional Tourism program, an initiative of the $1 billion COVID-19 Relief and Recovery Fund.
Be sure to play our interactive trail

Bring The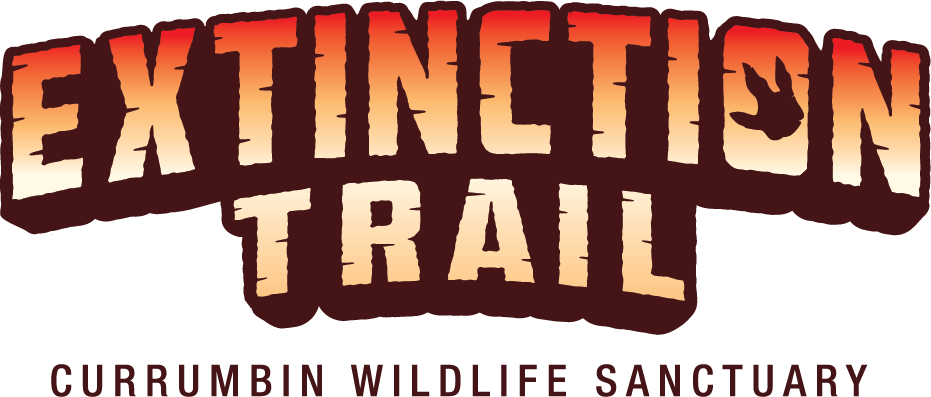 To Roaring Life
with Augmented Reality!

Download the Currumbin Wildlife Sanctuary app




Select INTERACTIVE TRAILS
Select EXTINCTION TRAIL
Follow the instructions in-game menu to prepare
Use the camera on your phone to locate spotters scattered throughout the trail
Spotters will bring Dinosaurs to life through Augmented Reality
See how many Dinosaurs you can find on the trail!
This game is dependent on physical spotters located at Currumbin Wildlife Sanctuary's Extinction Trail