Published On: 06 Feb 2019
A Day in the Life of a Bird Supervisor at Currumbin Wildlife Sanctuary
There are a special few occupations that, without a doubt (well, in our eyes anyway!), fall into the 'best job in the world' category.
One of those 'jobs' – if you can even call it that – is a wildlife handler; yes, there is a lucky tribe of animal lovers out there who are fortunate enough to spend their days surrounded by and caring for some of the world's most fascinating creatures – from the furry to the feathery, the scaly to the slippery, and the shy to the shrewd.
Currumbin Wildlife Sanctuary is home to a passionate team of carers, handlers, supervisors and trainers who are responsible for looking after the Sanctuary's diverse and ever-growing animal family.
And in a new blog series, we're going to lift the lid on some of the most unique roles here at Currumbin Wildlife Sanctuary and hear firsthand from our wildlife team members about what their days really involve…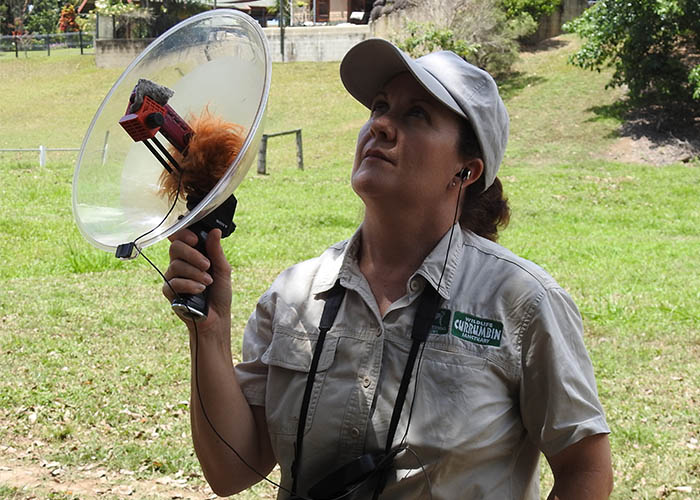 Introducing allison | bird supervisor
As a long-standing staffer at Currumbin Wildlife Sanctuary, Allison considers herself a true bird lover, having worked with the Sanctuary's feathery brood for over 10 years.
Her 25-year career has taken her across the globe, travelling to some of the world's most remote destinations for special conservation projects, including the Amazon Jungle where she climbed trees to care for and monitor rare Macaw chicks in the wild.
Back on home soil, Allison is an integral member of the Currumbin Wildlife Sanctuary animal team, and in a nutshell, is responsible for overseeing the diverse bird collection that calls the Sanctuary home (there are currently over 80 native and exotic species!) and ensuring they are optimally cared for. But her role is so much more complex than that, so let's dive right in…
For Allison, hatching a chick from an egg and rearing it to fledgling is hands down one of the most rewarding career experiences, something that has remained consistent over her extensive 25-year career.
"It's such a rewarding experience watching an embryo develop and become a healthy adult bird capable of breeding itself. So many hours go into making each egg a success, so when we get a healthy bird at the end, it makes it worthwhile," she says.
But sadly, there are some days that are much harder than others, when the team is faced with challenging circumstances relating to one of its bird family members, either through illness or loss.
She says dealing with the death of a bird is extremely difficult, but with so many other birds that are dependent and need looking after, you just have to keep going for their sake.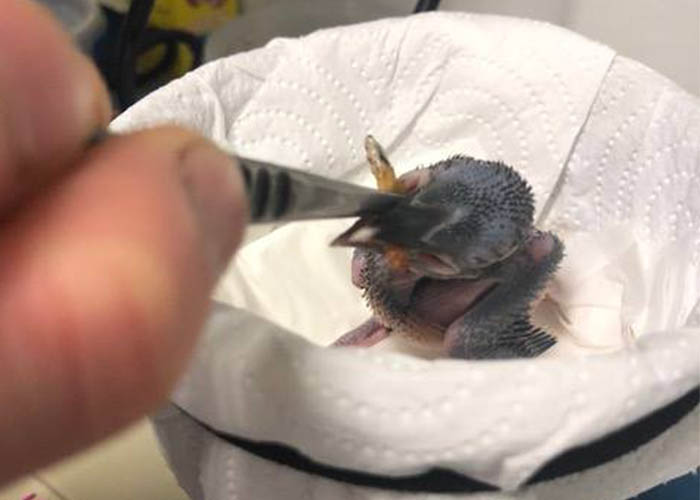 While there's no such thing as a 'typical' day for Allison, her workday usually starts at 6.00am, but often it's earlier if she's hand-rearing the Sanctuary's chicks (AKA baby birds). Daily tasks include feeding, cleaning and attending to the birds; catching up with the bird keepers to discuss any potential concerns; liaising with veterinarians regarding the treatment of any sick or injured birds; recording all patient information; and weighing, banding or moving birds as required. Of course, with any supervisor role, there is also an element of office duties involved to ensure the bird department continues to thrive.
One of Allison's favourite parts of the job is working on the Sanctuary's avian conservation program, which entails the artificial incubation and hand rearing of chicks to increase bird numbers. This is particularly important for some of the Sanctuary's vulnerable bird species, such as the Glossy Black Cockatoos – one of the most threatened species of cockatoo in Australia.
On a more positive note, life is pretty sweet for the birds that Allison and her team look after! During breeding when chicks are present, they receive fresh food three times a day to meet their requirements, can cool down under the misters when they feel like a shower, and enjoy endless entertainment and stimulation with natural enrichment, such as flowers and gum nuts, depending on the species.
"I'd liken it to staying in a five-star hotel and having someone wait on you all day!" says Allison.
Asking a wildlife carer to nominate their favourite animal might be one of the toughest questions they're faced with, so we put the challenge to Allison.
"I'm always asked this and I ALWAYS have a hard time picking one…there are so many! I really love Fig-Parrots (especially our Currumbin Wildlife Sanctuary birds). Bristlebirds will forever have a place in my heart, but I also love exotics such as Hornbills, Hummingbirds and Birds of Paradise… I could keep going but you only asked for one didn't you?!"
And when it comes to the cheekiest bird she works with, Allison's tiny friend, affectionately named 'Grouch', is up there with sassiest. A Macleay's Fig Parrot, Grouch was hand-reared by Allison a few years ago and is known to have a bit of an attitude among her peers. She likes to 'supervise' Allison and the other keepers when servicing her aviary, ensuring they keep standard high!

If this blog piece has got you thinking that you too might want to pursue a career in wildlife, Allison has a few pieces of advice for you.
"Be flexible and go with the flow! Each day will be different so take it as an opportunity to learn. Days can be long and exhausting (especially in the summer months when working outdoors) and often go well into the night if you have sick/injured animals or babies, but it's well and truly worth it. Pace yourself and don't be afraid to ask for help."
buy tickets today