Tick off Currumbin Wildlife Sanctuary's bucket list of unique and exciting encounters - Part 1
It's not all just about the koalas here – from adrenaline-packed adventures to behind-the-scenes sneak peeks, hands-on animal training and two-wheeled safari tours, we've got a number of unique encounters for you to experience, and we're not shy in saying that they're a lot of fun! So whether you're a local looking for some tiptop things to do on the Gold Coast or a holidaymaker drafting up the perfect travel itinerary, we've rounded up a few of our exciting encounters for you to enjoy here at Currumbin Wildlife Sanctuary.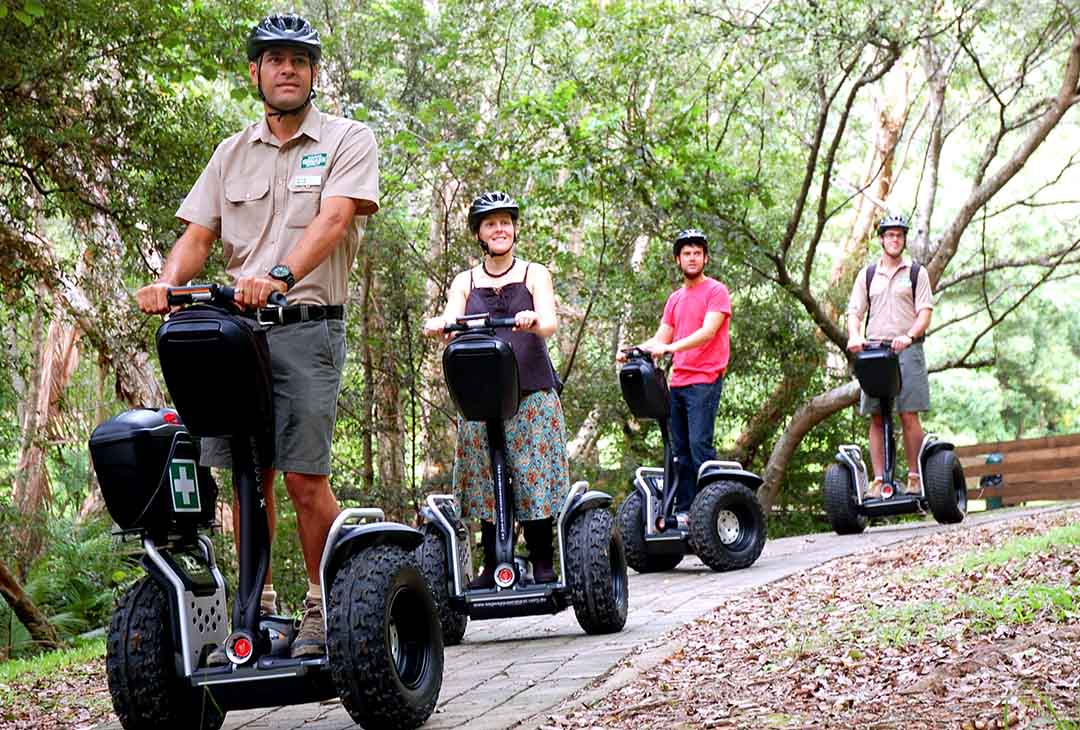 Embark on the Segway Safari

Fun, unique and a little bit futuristic – if you're keen for an experience of a different kind, hop aboard one of our guided Segway tours. Ride through 27 hectares of stunning coastal bushland as you spot native plants and animals that call Currumbin Wildlife Sanctuary home. With your own wildlife officer to guide you, you'll start the tour by learning how to operate the Segway before setting off on a sensational safari adventure. Follow your guide through gorgeous rainforest scenery, stopping off along the way to learn about a whole bunch of iconic Australian animals. Pick up some cool tips on Tasmanian Devils, catch a glimpse of our loveable koalas, get up close to the wombats and emus, or even have a go at feeding our friendly kangaroos. Tickets start at $45 for the tour alone, but you can also package it up to include General Admission, so once tour wraps up you can have the whole day to explore the Sanctuary.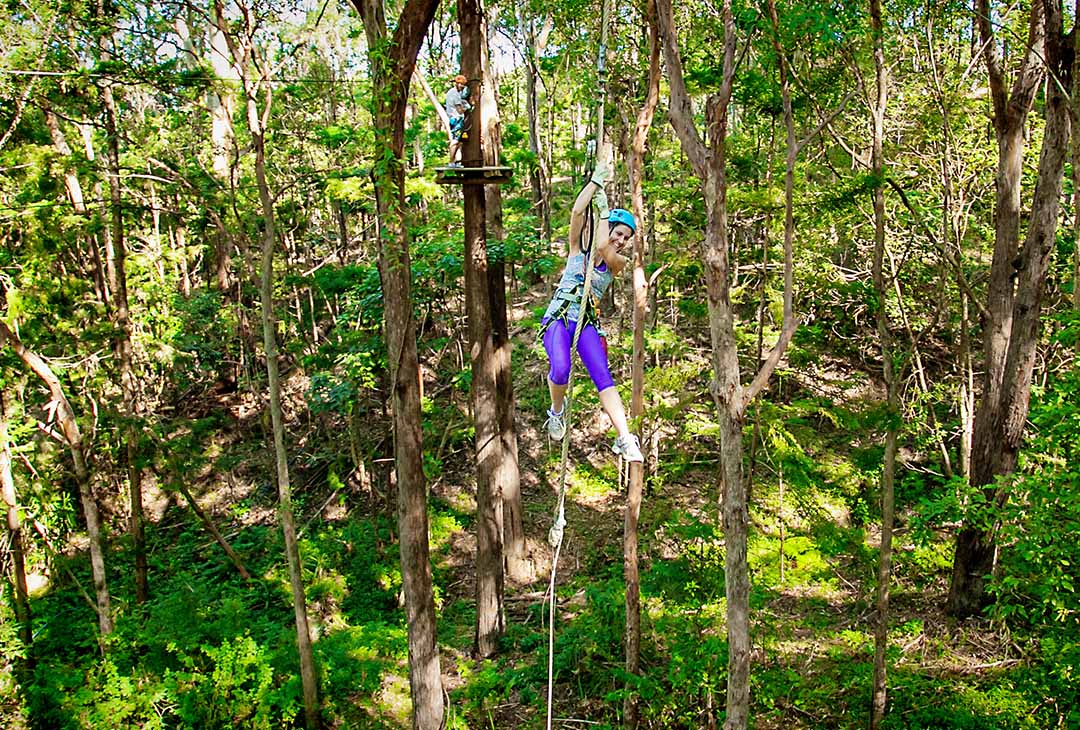 Take the Treetop Challenge

Release your inner Tarzan at the TreeTop Challenge, a sky-high experience full of action and adrenaline that'll put your bravery to the test! Suitable for daredevils aged six and above, this enthralling high ropes course is made up of 80 epic challenges, including 11 ziplines that flit between towering trees and across a number of exciting animal enclosures. Keep your eyes peeled as you soar over the canopy – you'll pass Tassie Devils, dingoes and tree-kangaroos, and did we mention you'll zip over our resident crocodiles? Better tuck those feet in! During the course you'll also be climbing, pulling, balancing and sliding your way through several obstacles, pushing those fears to the limit while achieving some pretty cool triumphs too. You can grab yourself a TreeTops Experience Pass for $59.00 for kids, or $69.00 for adults, which includes General Admission entry into the Sanctuary too.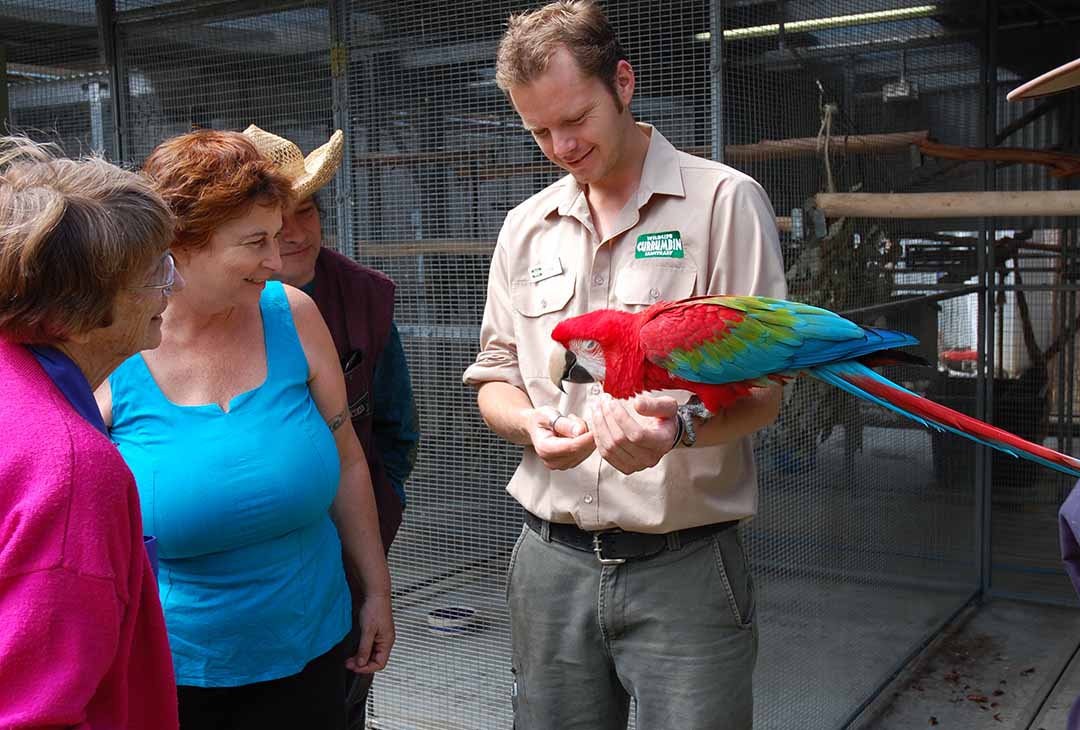 Try Your Hand At Bird Training

Consider yourself a bird lover? Looking for a new challenge? Perhaps you've wondered what it's like to be a real life animal trainer here at Currumbin Wildlife Sanctuary? Get in amongst all the feathery action at our VIP Bird Training encounter, where you'll learn the tips and tricks of Free Flying in a hands-on training lesson with some of our beautiful birds. Book into the exclusive experience for $29 per ticket and be prepared to have some serious fun!

Get Backstage Access

Sneak a Behind the Scenes tourpeak into what goes on at our Training, Rehabilitation and Wildlife department in our special Behind the Scenes tour. In an intimate 25-minute experience with one of our trainers, you'll get up close and personal to some of our lovely animals, including the stars of the Aussie Bird Show. You'll also get the inside scoop on our breeding and conservation programs and how we are helping to save endangered species and make a difference. Secure your spot in this awe-inspiring encounter for just $15.
These are just a few of our epic encounters here at Currumbin Wildlife Sanctuary, so if you're on the hunt for more experiences to make the most of, stay tuned for part two!

buy tickets today