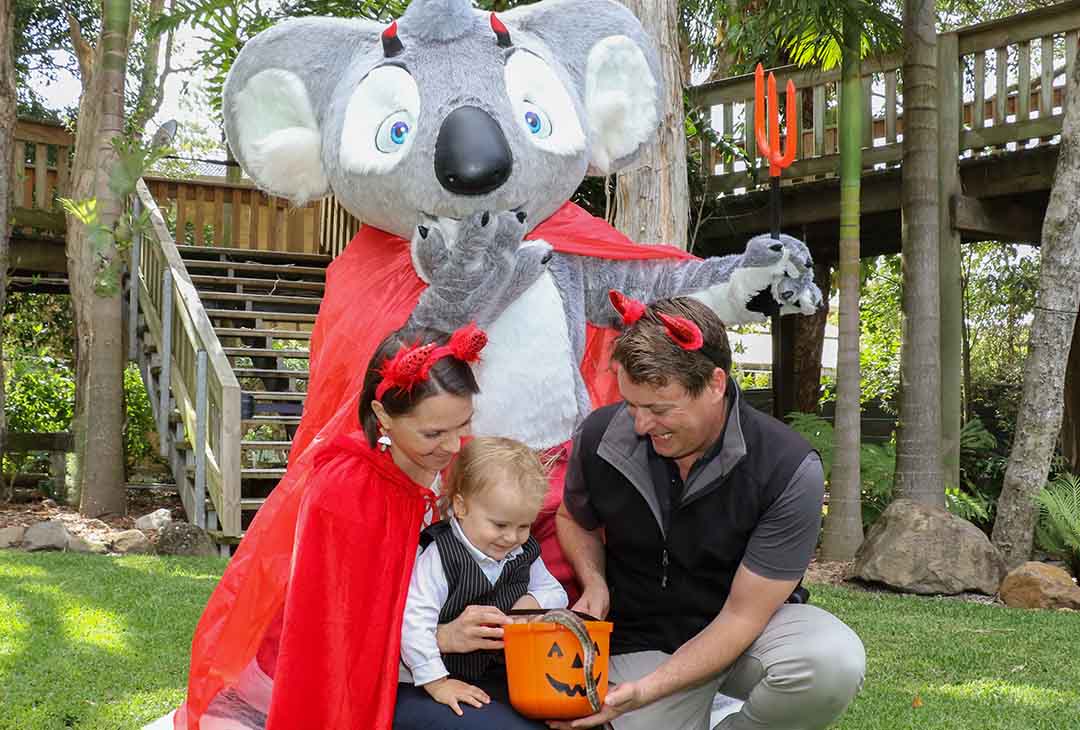 Looking for some ghoulishly good fun to have with the family on the Gold Coast this Halloween? Deck yourself out in your most spine-tingling costume and swoop on into Currumbin Wildlife Sanctuary on Friday 25th and Saturday 26th of October to help us celebrate FestEvil at the Fangtuary!
Kicking off from 6pm, there's a bunch of fang-tastic activities for kids (and the kids at heart) to get in on. Hop aboard the ghost train for an eerie, edge-of-your-seat ride through the Sanctuary at night. Keep your eyes peeled for any ghosts of course, and see if you can, sneak a peek at what our resident animals get up to after dark.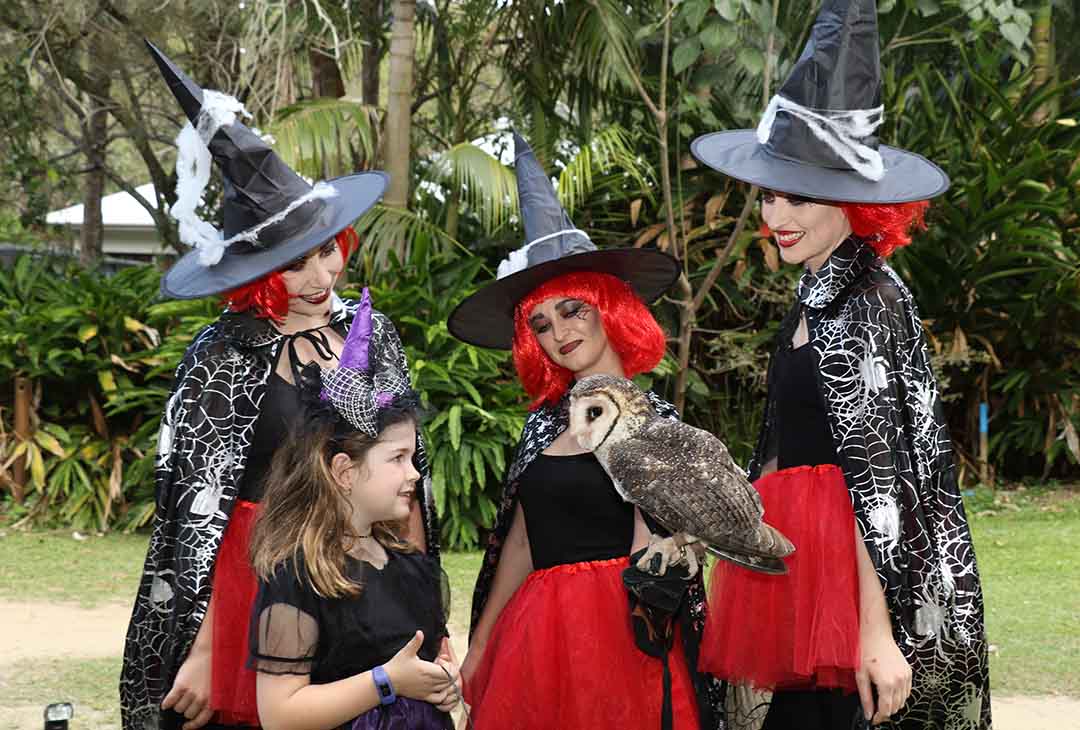 Next, head over to the nocturnal corridor and spot our spook-tacular bats in action – they love to feast and socialise at night and Halloween is no exception. If that's not goosebump-raising enough for you, then take a look at our creepy crawly bugs on display… there'll be bugs and cockroaches galore. And if you're feeling like something sprinkled with a little more hocus pocus, watch out for the wickedly witches that will be wandering about with Baily and Bundy the Barking Owls. Have your photo taken with the owls, or step up the frightening factor and take a snap with one of our slithery snakes!
There'll be tricks and treats for the littlies to enjoy, plus a whole lot of activities on offer including appearances by the Gruffalo and a kids disco to boo-gy along to! You can also get your scare on with our photo booth!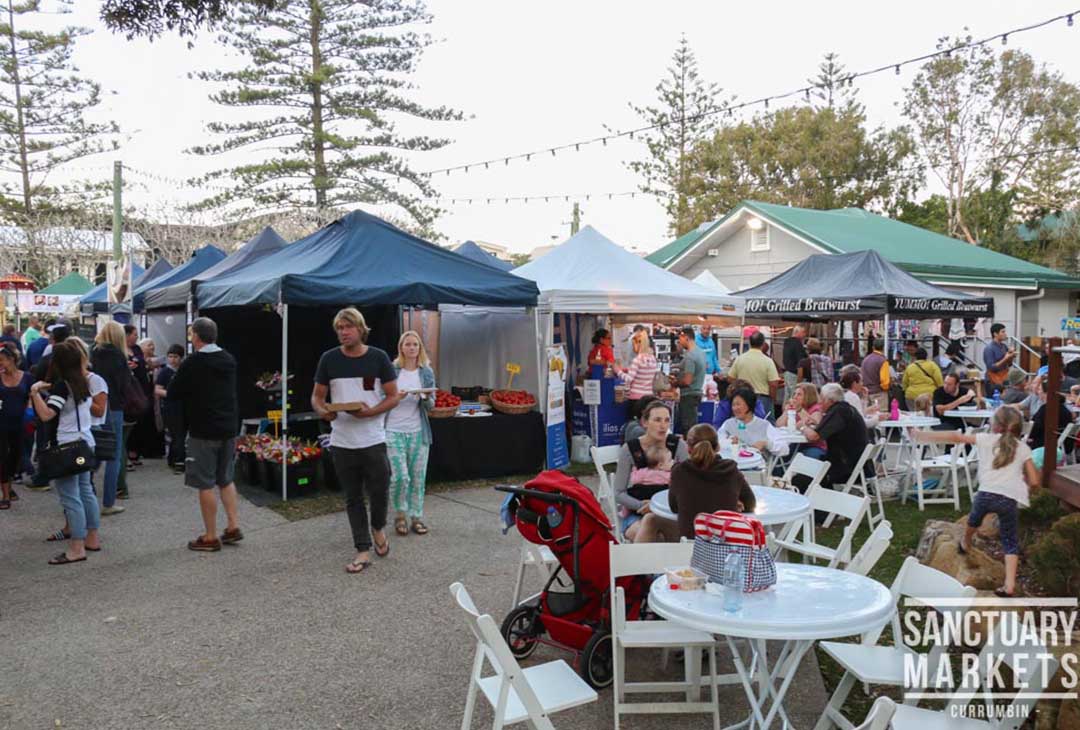 But before all the fun begins, fuel up for the night's terror-ific antics with a bite and a bevy at the Sanctuary Markets. Open from 4-9pm, its here you can sink your teeth in to a scrumptious feast of street food eats, including dumplings, gyros, burgers, curries, paella, tacos and crepes to name a few. Parents can quench their fear of the dark with a sneaky beer from Burleigh Brewing Co., and kids can tear it up Monster Mash-style on the dance floor to the market's live music tunes.
Tickets to the Fangtuary are $15 per person or $12.50 for National Trust of Australia (Queensland) Members, while tickets for kids aged 4 and under are free (but they do need to be booked in advance!). Numbers are limited for this one, so be sure to get in quick.
buy tickets today