National Koala Month
This September - it's National Koala Month, learn about the plight of koalas and help to make a difference
Little black noses, big fluffy ears and a face to melt your heart – it's common knowledge across the globe that Australia's koalas are one of a kind. Making their homes among our gum trees, these adorable marsupials are a national icon, which is why it's so worrying they're classed as 'vulnerable' as a result of seriously dwindling populations. At Currumbin Wildlife Sanctuary on the Gold Coast, we're a little bit smitten with the loveable koala, and for the last few decades we've made it our mission to shine a light on the importance of koala conservation. We'd love for you to join us in celebrating our furry friends this September for National Koala Month, and if you're keen to play a part, we'll divulge the details on how you can get involved and make a difference…
The Lo-Down
Fact-of-the-matter is, koalas are in trouble. Using trees as both a source of food and a place for shelter, the clearing of native vegetation for development has placed the koala's habitat – and survival – under threat. Displaced koalas are forced to establish new home ranges, leading them to move through urban areas where they may be hit by cars, attacked by dogs or even be cut off from the rest of their family. However, the major cause for concern we're seeing here at Currumbin Wildlife Sanctuary is the rise of disease – with 80% of koala patients admitted to our hospital suffering from dangerous illnesses like koala chlamydia and Koala retrovirus…a worrying statistic.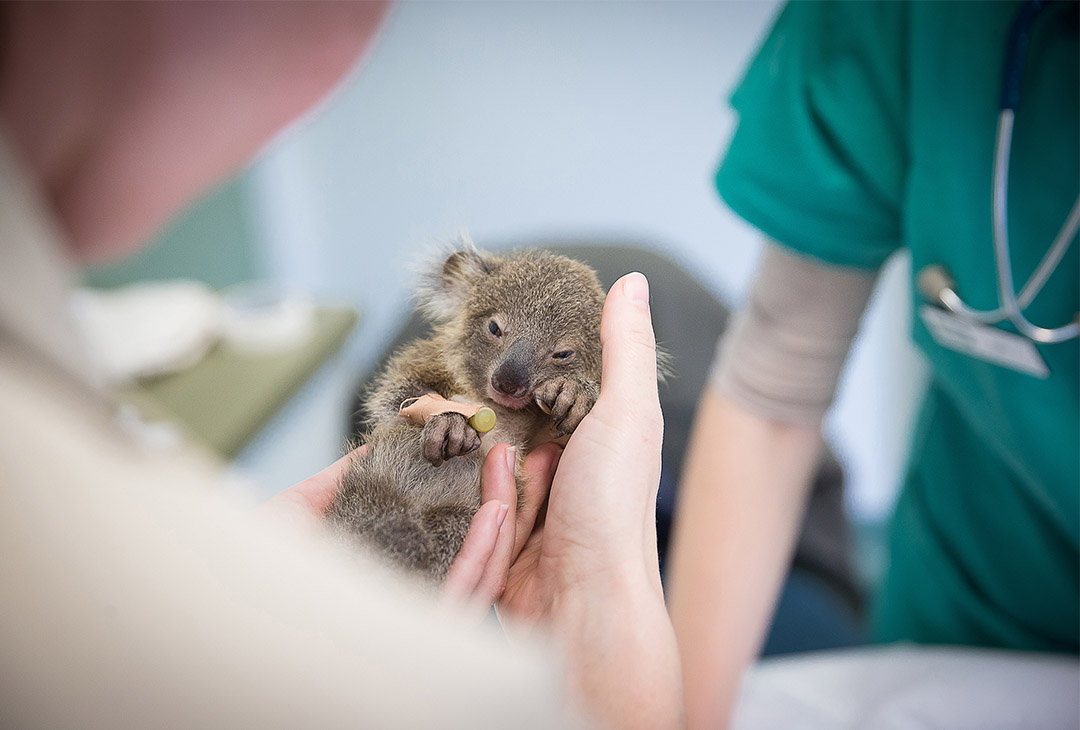 What We Do (In A Nutshell…)
As a koala sanctuary, we're determined to do as much as we can to ensure the survival of our local koalas through our conservation and research projects. Since opening in 1989 the Wildlife Hospital has seen to the health and happiness of many animals including koalas, however, the statistics are worrying.
In 2007, 25 sick or injured koalas were admitted to the hospital whereas this year we expect to admit over 450 – a 16 fold increase over the past 10 years. The Wildlife Hospital is collaborating with a wide range of universities and state and local governments to investigate and help find cures or at the very least preventative measures for the diseases affecting the koala population.
A koala chlamydial vaccine is currently being trialled and is showing promise, however, further funding is needed to develop the vaccine.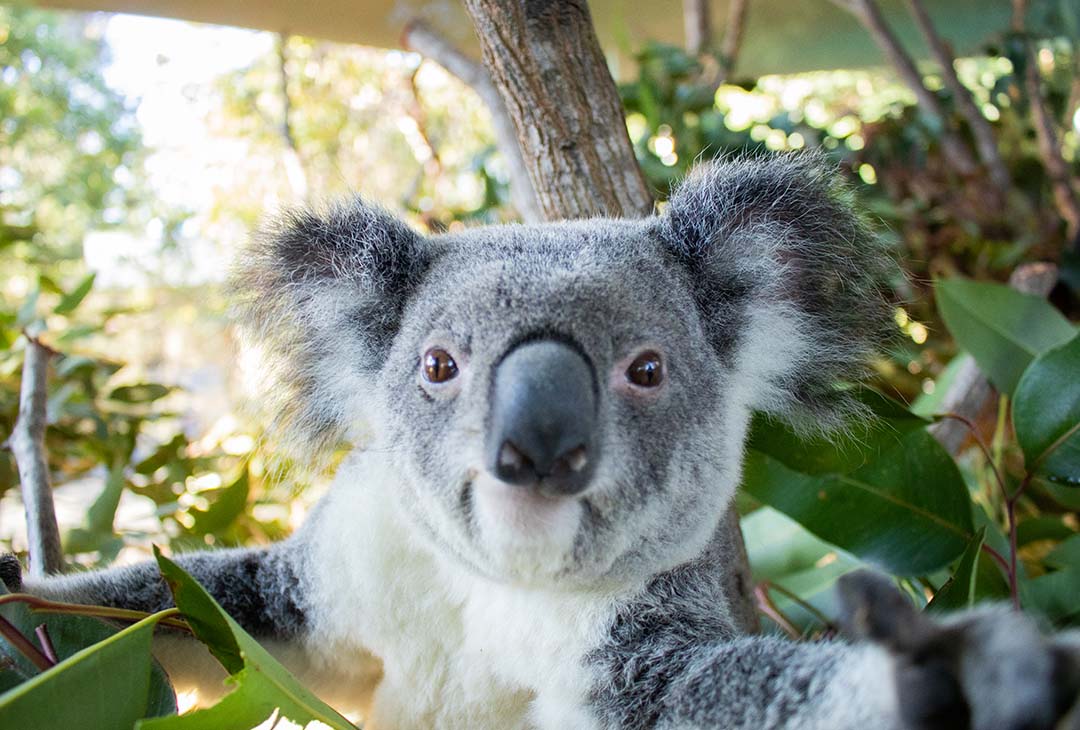 How You Can Give Us a Helping Hand
We know, right? These darling marsupials are just so lovable, so if you want to help out our furry friends this National Koala Month, here's how you can…
1. Adopt A Koala – Become a proud foster parent! Your sponsorship allows you to help with the care, feeding and release of a koala. What's also cool is that you'll receive a certificate of adoption, as well as updates from the Sanctuary on how your koala is progressing.
2. Tree To Me – Did you know we need 1000 trees to feed a single hospitalised koala for one year? We look after hundreds of koalas in our Wildlife Hospital and need a lot of trees to feed our recovering patients. Support our Tree To Me program and help us continue to plant eucalypt trees in our Plantations.
3. Help Our Hospital – Share the love around and help the incredible work our Wildlife Hospital achieves for koalas (and a number of other Aussie animals!) with a generous donation. You can become a Friend of the Hospital, or add your own personal touch with a Walkways for Wildlife paver.
4. Help Out At Home – Why not make a few changes in your own backyard? Plant some Australian natives and eucalypts in your garden, install a koala friendly-fence, and be sure to take a little more care on our roads and keep your dog locked up at night…it's cool to be kind, after all!
adopt a koala today